Newscast for Monday, March 4, 2013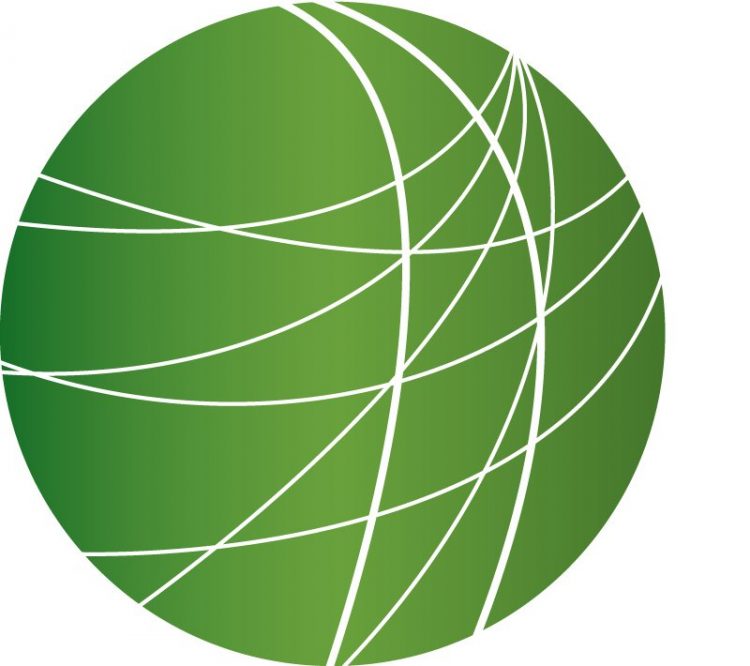 Environmentalists criticize State Department report finding Keystone XL Pipeline would threaten soil, water and endangered species, but not climate
Residents and Greenpeace protest fracking in New York and the UK
In Kenya, millions vote in the first presidential elections since 2007's violence that left more than a thousand people dead
Thousands protest in Germany to preserve the historical heritage of the Berlin Wall
HEADLINES
NATO admits killing two young boys in Uruzgan province
The head of NATO's troops in Afghanistan has admitted that the US-led force killed two children last week. In a statement, US General Joseph Dunford said the boys were killed in Uruzgan province last month when NATO forces fired on what they thought were insurgents. According to Agence France Press, the boys were 7- and 8-years-old. During a joint press conference today, neither NATO Secretary General Anders Fogh Rasmussen or Afghan President Hamid Karzai mentioned the dead boys. But Karzai did respond to a reporter who referred to recent civilian deaths in Wardek and Kunar provinces.
"This is an issue between us and the United States. And we have faced it with the US government chair with the commander of the US Forces. The US government is investigating the issue on its own and we hope that that will be shared with us very soon."
Karzai also referred to the Afghan government's recent demand that all US special forces leave Wardak province following reports of their harassing, torturing and even murdering civilians.
Long-time hunger striker Irom Sharmila faces charges of attempted suicide in New Delhi court
In New Delhi today, a court charged renowned Indian activist Irom Sharmila with attempted suicide. Sharmila has been on an indefinite hunger strike for 12 years during which she has been force fed. Her fast is in protest of the country's draconian Armed Forces Special Powers Act. Bismillah Geelani reports.
Sharmila began her hunger strike in 2000. Six years later, she traveled to New Dehli to protest, police arrested her and charged her with attempting to commit suicide. Sharmila rejects the charge, saying she loves life but she can't sit idle and watch as security forces kill innocent people. She began her fast after Indian security forces killed 10 people in her hometown in the north-eastern state of Manipur. She is demanding the repeal of the Armed Forces Special Powers Act, a draconian law that gives sweeping powers to security forces fighting separatist movements in India's north-eastern states and Kashmir.
Under the law, troops can kill suspects without fear of prosecution and can arrest without warrants. A government-appointed review committee has also recommended repealing the law, citing its widespread abuse. But the Indian army strongly resists attempts to even amend the powers. If found guilty Sharmila faces one year in jail. Bismillah Geelani, FSRN, New Delhi.
Zimbabwe community broadcaster charged with possession of illegal radios ahead of vote
In Zimbabwe, a community radio station manager was in court today. After twelve years of pirate broadcasting, the station was raided last week in what some say is part of a broader move to repress the vote in an upcoming constitutional referendum. Misheck Rusere has more.
Zenzele Ndebele is charged with possession of 180 smuggled radios. Ndebele is the production manager at Radio Dialogue, a community broadcaster in the country's second largest city of Bulawayo. He is also charged with possession of a radio receiver without a valid Zimbabwe Broadcasting Corporation (ZBC) licence. Police raided the pirate broadcast studios last week. According to Assistant Police Commissioner Charity Charamba, the possession of shortwave radios is illegal.
Police charge that the opposition, led by Prime Minister Morgan Tsvangirai, is using the radios to influence public opinion and call for a regime change from President Robert Mugabe's ruling Zanu PF party. Voters are set to go to the polls on March 16th to decide on a new constitution. Officials have clamped down on voter education ahead of the poll. Zenzele Ndebele will be back in court tomorrow, after customs officials failed to turn up for the case today. Misheck Rusere, FSRN, Harare.
Alabama police chief apologizes for civil rights era abuses
An Alabama police chief has apologized to a civil rights icon for law enforcement's failure to protect Freedom Riders in 1961. Montgomery Chief of Police Kevin Murphy admitted that police abandoned a bus filled with civil rights workers, including US Representative John Lewis, allowing a mob to
brutally attack and beat them when they arrived at a bus terminal. Chief Murphy and Representative Lewis spoke with reporters following the apology.

"We enforced unjust laws. These unjust laws were immoral and wrong."
Representative Lewis:
"I think it tends to dramatize the power of love, peace and nonviolence and move us toward reconciliation. And that's what the movement was all about. I am very grateful and I accepted the apology, and accepted the badge, on behalf of so many people."

The apology came Saturday, during a remembrance of Bloody Sunday in Selma, Alabama. In 1965, state troopers viciously attacked hundreds of civil rights activists, led in part by Mr. Lewis, as they crossed the Edmund Pettus Bridge.
Oberlin cancels classes amid spate of racial and anti-gay hate speech
All classes are canceled at Oberlin College today, after someone wearing a robe and hood was seen outside the school's Afrikan Heritage House. Oberlin has a rich history of social consciousness, but has recently been the scene of hate-fueled vandalism, including both racial and anti-gay slurs. University
President Marvin Krislov asked all students, faculty and staff to attend a teach-in , a demonstration of solidarity and convocation today.
Swiss voters overwhelmingly approve bill that allows stockholders to limit executive pay
Swiss voters passed a bill that gives corporate shareholders the ability to limit exorbitant executive salaries and bonuses. The so called "fat cat referendum" passed by a wide margin, and is an indicator of the future of two other pay-related referendums in the works. One would set a living minimum wage and the other would limit the highest salary in any given Swiss company to no more than 12 times the lowest.
FEATURES
Environmentalists criticize State Department report finding Keystone XL Pipeline would threaten soil, water and endangered species, but not climate
A few hours before holding the first cabinet meeting of his second term, President Obama nominated three more people to fill leadership vacancies at the Environmental Protection Agency, Energy Department and Office of Management and Budget. Environmental groups are criticizing the President for his Energy Secretary nominee, saying his support for fracking and ties to BP, Shell Oil and Chesapeake Natural Gas will take the country in the wrong direction.
If confirmed, the new cabinet members would likely counsel the President on the upcoming decision on the Keystone XL pipeline. A new draft report from the State Department advances the Presidential permitting process for the massive tar sands transport project, but many climate experts disagree with its central findings. In Washington, D.C., FSRN's Alice Ollstein has more.
Residents and Greenpeace protest fracking in New York and the UK
Anti-fracking protests took place in several upstate New York towns over the weekend. Many residents are calling on the Governor to ban the process, which involves injecting chemicals and water underground and at high speeds to break open rock and release the gases inside. Opponents are concerned fracking will pollute New York's water supplies as the shale formations being fracked lie below the aquifer. Steven Ellsworth says this might affect farmers and his own cultivation of crops:

"It's a very key problem and right now I am trying to grow hops but I don't think we can have farming and fracking work together because of the all the problems with the pollution and chemicals spilling and accidents happening."
One group demonstrating was Concerned Residents of Oxford, a small town of about 1700 located in Chenango County, where Chobani Greek-style yogurt is produced. Oxford recently voted to clarify its "prohibition against gas exploration" in the town. During a similar effort last December, activists say drilling supporters threatened to sue the Village Board if it passed a moratorium on fracking. But local farmer Mina Takahashi says local residents started taking a stand following a leak from the Governor's office last summer that suggested the state would respect municipalities decisions on fracking:
"It prompted a lot of communities to form citizen groups and to petition town residents to see how the residents did feel about it and present those opinions to the town boards."
New York State's environmental and health departments are currently working on making a decision on the health and safety of fracking. While opposition grows in New York and across the country, an action also took place in the UK today. Environmentalists with Greenpeace UK set up a mock drilling rig outside the Cheshire offices of conservative MP George Osborne. Dressed as gas workers, the activists engaged with residents. A ban on fracking in the UK was lifted late last year and oil and gas companies are pushing forward with development.
In Kenya, millions vote in the first presidential elections since 2007's violence that left more than a thousand people dead
Kenyans voted in presidential and parliamentary elections today. Widespread bloodshed followed the 2007 election when more than 1,000 people died in ethnic and political unrest. So far there has been some violence, including in the port city of Mombasa, where authorities say gangs with machetes attacked and killed more than a dozen people. Initial reports suggest voter turnout was high, with Kenya's electoral commission announcing it was keeping polling stations open late to ensure people in long queues would get their chance to vote. For more we spoke with FSRN's John Bwakali in the capital, Nairobi.
Thousands protest in Germany to preserve the historical heritage of the Berlin Wall
Yesterday in Berlin 6000 people took to the streets to protest the demolition of part of the last remaining section of the Berlin Wall. This mile long stretch of the wall is an outdoor memorial known as the East Side Gallery which features over 100 murals. The works were originally painted by over 40 international artists in 1990 after the fall of the wall and were restored in 2009. The murals are symbols of freedom and peace on what was once a tool of oppression. FSRN's Cinnamon Nippard has more from the German capital.