Newscast for Tuesday, September 10, 2013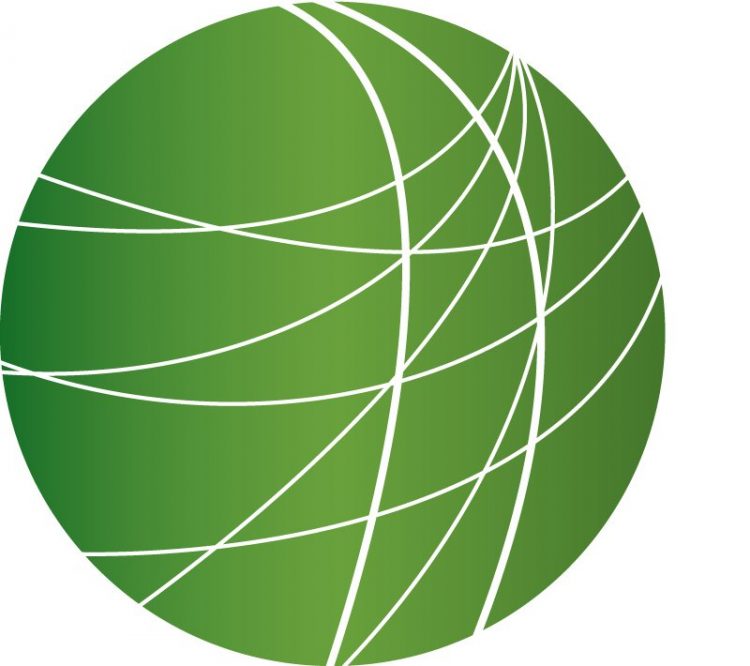 Syria agrees to chemical weapons proposal, as US lawmakers debate authorizing military force
As Syrian refugees cope with displacement, regional interests try to influence outcome in conflict
Colorado recall election brings in out-of-state cash from gun lobby, gun-control advocates
Human rights advocates vow to protect Nicaragua's new violence against women law
HEADLINES
Four convicted in high-profile gang rape in India
An Indian court today convicted four men for last year's gang rape and murder of a 23-year old woman in New Delhi. The incident in December sparked national outrage, forcing the government to introduce tougher anti-rape laws. FSRN's Bismillah Geelani reports.
The judge of the special fast-track court in New Delhi announced his verdict in a jam-packed court room. He convicted the four men of rape and murder. There were six accused in the case. One allegedly committed suicide in prison, while another, a minor, was tried in a juvenile court. The men will be sentenced Wednesday. Outside the court the clamor is growing for the death penalty. Ranjana  Kumari is a Women's rights activist.
"This should be sending a message across to the country that such gruesome act against women will not be tolerated. Any form of sexual assault is unacceptable to our society and all the criminals should get the message that they will not be spared."
Anti-sexual assault laws introduced following the Delhi gang rape haven't changed much on the ground. According to latest government figures a woman is raped in India every 20 minutes. Bismillah Geelani, FSRN, New Delhi.
Today's conviction comes as a new survey of six Asian countries found that about one-in-four men had committed rape, although the term "rape" was not used in framing the questions. The UN study of 10,000 men covered Bangladesh, Cambodia, China, Indonesia, Sri Lanka and Papua New Guinea. It suggested a culture of male entitlement to sex was a major factor in the individual motivation to commit sexual violence.
Amid protests, progress slows on Romanian mine approval
The Romanian Prime Minister says Parliament won't support legislation that would have streamlined approval of a massive gold mining project in the Transylvanian mountains. Last week FSRN reported thousands of people were protesting the proposed Rosia Montana project because of potential for environmental damage, the desire to preserve the cultural heritage of the region, and the desire for more national control of Romania's natural resources. The legislation would have given the state a larger controlling interest in the project.
Protests spread after death of Turkish university student during demonstration
In Turkey, protesters clashed with police in cities across the country following the death of a 22-year-old demonstrator in the early hours of the morning. The Taksim Solidarity Platform, one of the main groups behind the Gezi Park actions, called on people to protest the death, allegedly at the hands of police. FSRN's Jacob Resneck reports from Istanbul.

There are conflicting reports on what killed 22-year-old Ahmet Atakan, a university student in the city of Antakya. Eyewitnesses say he was killed by a gas canister fired at close range by police, while authorities allege he fell from a building. Atakan had been protesting a controversial road project that would cut through a university campus' green space in the capital Ankara. Following calls for renewed demonstrations, thousands of police sealed off Taksim Square and Gezi Park in anticipation of further unrest. Onur, a 36-year-old travel agent, arrived at the square with friends. He says police violence in Turkey cannot go unanswered.
"Most of the people they are killed by the police and they are shot at a very close distance.  Five meters, four meter, and they just shoot them on purpose. We think it is not an accident – it is not a coincidence – so they are killed for a purpose…  so that's why we are here."
As dusk fell, police fired tear gas while small groups of demonstrators hurled objects. There are reports of similar unrest in other cities, echoing the spread of Gezi Park protests last spring. Dissatisfaction with government plans to replace green space with commercial development remains a symbolic rallying call for demonstrators who complain of creeping authoritarianism in Turkey. Jacob Resneck, FSRN, Istanbul.
New Yorkers say economy major issue as Primary polls open
New York City residents went to the polls today in this year's Democratic Party primary, choosing candidates for a host of seats including mayor. FSRN's Peter Rugh spoke to New Yorkers near polling stations in Brooklyn and filed this report.
Hot button issues in this year's elections include healthcare, affordable housing and the widely perceived racial bias by the New York police force. However, most voters FSRN spoke to said the economy tops their list. Jennifer Worth is an unemployed marketing professional in her mid-thirties. Her concern over the city's increasing income disparity led her to back Bill De Blasio, who currently holds the elected office of Public Advocate.
"I was really heartened, in a sad way, that people like Bill De Blasio were actually using words like, talking about the working-class and the poor and actually acknowledging that those people exist."
A Quinnipiac University poll ahead of the election put De Blasio just shy of the forty-percent tally he needs to prevent a runoff vote. De Blasio, would be a sharp departure after the twelve year reign of the city's current mayor, billionaire Michael Bloomberg – widely criticized for cutting basic services and for presiding over New York's growing wealth gap. Third party candidates, including the Green Party's Anthony Gronowicz, will also be on ballots this November.  Peter Rugh, FSRN, Brooklyn.
FEATURES
Syria agrees to chemical weapons proposal, as US lawmakers debate authorizing military force
Syria's foreign minister said today the Assad government was open to a Russian-backed proposal to turn over its chemical weapons stockpile to the international community in order to deter the United States from taking military action. In response, US senators delayed a vote originally scheduled for Wednesday on giving President Obama permission to use military force. But the President and his administration are continuing their lobbying blitz today ahead of a prime time speech this evening, pushing a reluctant Congress to authorize a military strike as a means of "keeping the pressure" on the Syrian government to negotiate. On Capitol Hill, FSRN's Alice Ollstein reports.
As Syrian refugees cope with displacement, regional interests try to influence outcome in conflict
The ongoing conflict in Syria is having deep impacts on the children of the country, as they cope with displacement, loss of friends and family, and extended bouts of violence and stress. According to UNICEF, more than four million children in Syria are affected by the fighting and, after two and a half years of conflict, they are showing signs of the heavy toll. Marixie Mercado is UNICEF's spokesperson in Geneva:
"Children who have undergone profound stress can lose the ability to connect emotionally to others and to themselves. Basic feelings can stop and children can find themselves unable to think ahead or remember recent events. The way children describe what is happening inside Syria now is changing. They speak about a different kind of war. They speak about different weapons but without a true understanding of what they mean. It shows that adults and the elders that children listen to are so profoundly stressed themselves, and have been for such a long time, that they are no longer able to monitor what they say in front of children."
UNICEF said it has reached nearly half a million children in the region with psychological support and other assistance, but nutrition, safe water and health services continue to be urgent needs for Syria's children.
As the humanitarian crisis continues, powerful regional players are vying for influence in the conflict. The roles that Turkey, Iran, Qatar, Saudi Arabia and others are playing could weigh heavily on a peaceful resolution to the crisis. For more, the Real News Network spoke with Patrick Cockburn, longtime Middle East correspondent, currently with The Independent, who reported from Damascus this summer.
You can watch the full video here: http://therealnews.com/t2/index.php?option=com_content&task=view&id=31&Itemid=74&jumival=10688
Colorado recall election brings in out-of-state cash from gun lobby, gun-control advocates
Today in Colorado, voters are deciding whether to recall two democratic lawmakers. Gun control opponents in the state started the recall attempts after the legislators helped pass tightened weapons laws. Money is pouring in from out of state, and the outcome of the recall elections is widely perceived to have broad implications on the national debate on gun control legislation. FSRN's Jim Pullen brings us the story.
Human rights advocates vow to protect Nicaragua's new violence against women law
Nicaragua has one of the highest rates of violence against women in Latin America. Nearly one-third of women report partner abuse, and 15 percent say they've experienced sexual violence, according to the Pan-American Health Organization. To combat the problem, lawmakers passed the country's first violence against women law, which codified femicide and introduced stiffer sentences for crimes. Yet just over a year later, the law faces attacks by religious conservatives who condemn it as "anti-family." And now the General Assembly must decide on a proposal by the Supreme Court to modify the law to allow for arbitration instead of trial. FSRN's Sara Van Note reports.