Newscast for Wednesday, March 13, 2013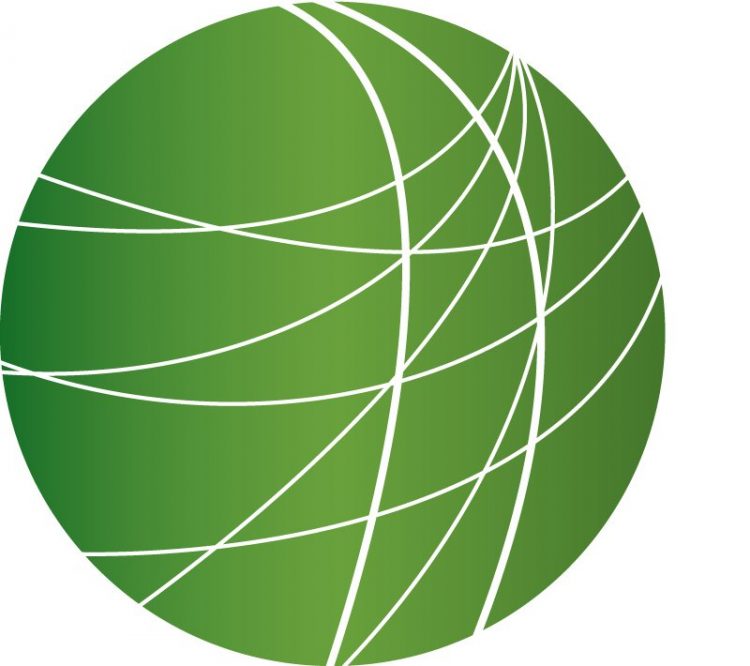 At Senate hearing, sexual assault survivors describe impunity in US military
New York residents call for accountability after killing of Brooklyn teen by police
Firms that prepared State Department report on Keystone XL Pipeline have ties to oil and gas industry
Evicted from homeland for US military base, Chagos people continue decades-long fight to return to Diego Garcia
HEADLINES
Same-sex marriage passes major vote in New Zealand
Legislation to allow same-sex marriage in New Zealand passed a second reading in Parliament Tuesday night.  The measure received resounding support in a 77 to 44 vote.  Lawmakers also defeated an amendment that would have sent the issue to a public ballot.  There will be one more vote before same-sex marriage is legalized, but the wide support last night strongly indicates the measure will see final passage.
Kashmiri militants attack Indian paramilitary post
Suspected militants attacked a paramilitary post in Indian administered Kashmir this morning, killing five people.  Two of the militants were killed in subsequent fighting.  It's the first such attack in Kashmir in three years.  FSRN's Shahnawaz Khan is in Srinagar, where the violence occurred.
Militants attacked a camp of a major Indian paramilitary group called the Central Reserve Police Force.  Police said militants disguised as cricket players attacked from the grounds of a nearby school.  Apart from the seven fatalities, at least ten people were wounded.  The Kashmiri guerilla group, Hizbul Mujahideen claimed responsibility for the Fidayeen, a type of suicide mission where armed assailants expect to die in gun battles.

Tensions soared in Srinagar after the attack.  Paramilitary soldiers reportedly traveling to donate blood to their injured colleagues allegedly opened fire on passersby, killing one civilian.  A paramilitary spokesperson said the vehicle was attacked with stones by local youth.  Authorities imposed a curfew to prevent further protests over the civilian killing.  Shahnawaz Khan, FSRN, Srinagar.
Tunisia approves new government amid growing unrest
Lawmakers Tunisia approved a new government today in a confidence vote.  Turmoil has recently plagued the Islamist-led country, where a street vendor self-immolated in 2010 and sparked popular uprisings in several Arab countries.  Echoing that protest, another man set himself on fire in Tunis Tuesday.  Media report the young man had been unable to find work in the economically crippled country.  He died this morning.  The US issued a statement pressing the new government to set a solid date for national elections.
Argentinian named new Pope
Today, white smoke rose over the Vatican in Rome as Catholic Cardinals selected the new Pope.  Tens of thousands of people gathered in St.  Peter's Square to hear the announcement that Argentinian Jorge Mario Bergoglio will be the next Pontiff.  He will be known as Pope Francis.
Falkland Islands dispute runs up against self-determination vote
Residents of the Falkland Islands want to remain a UK overseas territory according to the results of a vote this week.  The referendum followed renewed claims by Argentina to the islands, which it calls the Malvinas.  Argentine officials argue that most of the residents of the islands are British transplants, so the result was a foregone conclusion.  The government says its territorial claims transcend issues of self-determination.  From Buenos Aires, FSRN's Eilís O'Neill has more.
On Tuesday, Argentine President Cristina Kirchner responded to the referendum by calling it a "parody" by a "community of squatters."  The current population of the islands is comprised largely of the descendants of a group of British citizens who arrived in 1833.  But Argentine political scientist Carlos Escudé says the issue of who has the right to the islands is more complicated than either the British or the Argentines recognize.
"Yes, it is indeed true that the Falkland islanders want to remain British.  Yes, it is indeed true that in 1833 the territory was usurped by Britain.  And, third, yes, it is indeed true that the British have never honored any principle of self-determination if it was not in their interest."
More than ninety percent of the eligible voters on the islands turned out, and only three of the fifteen hundred ballots cast were against remaining a British territory.  Large oil reserves have been found near the islands, and more discoveries are expected, further heightening the conflict.  Eilís O'Neill, FSRN, Buenos Aires.
$7 million Google privacy settlement seen as slap on wrist
Privacy and consumer rights advocates are criticizing a settlement with Google today as being too low to be a significant deterrent.  Google collected data from unsecured wireless networks while photographing communities for its Street View service.  More than 30 states are party to a $7 million settlement, which was announced yesterday.  Connecticut Attorney General George Jepsen played down the dollar amount, saying other provisions of the settlement will protect consumer privacy.  .

"Consumers have a reasonable expectation of privacy.  Google recognizes that right through this agreement, which ensures the company will not engage in similar practices in the future."
Google says none of the data has been or will be used in any product or service.  According to the privacy group EPIC, more than a dozen countries worldwide have either issued sanctions or are investigating Google's Street View data collection activities.
FEATURES
At Senate hearing, sexual assault survivors describe impunity in US military
In Steubenville, Ohio, two high school football players go to court today. They're accused of raping a 16-year-old female classmate. The public trial on this small-town case has put a spotlight on universal problems of victim-blaming, the protections afforded to athletes, and a culture that encourages and excuses rape.
As that trial begins, lawmakers on Capitol Hill are investigating how similar crimes in the military do, or do not get prosecuted. Sexual assault survivors testified before a Senate committee today about rape and sexism in the armed forces, the lack of accountability that allows rapists to continue serving, and why prevention messages should be aimed at perpetrators, not victims. In Washington, DC, FSRN's Alice Ollstein has more.
New York residents call for accountability after killing of Brooklyn teen by police
In New York, The recent slaying of a teenager by a police officer has sparked violence and outrage in the city. The killing of Kimani Gray was the second high-profile death attributed to a member of the New York Police in the Brooklyn neighborhood of East Flatbush in less than a year. As residents call for accountability, the atmosphere on the streets is tense. FSRN's Peter Rugh has more.

Firms that prepared State Department report on Keystone XL Pipeline have ties to oil and gas industry
More than a week into the public comment period for the Keystone XL Pipeline, more details are coming out about the outside firms that prepared the Environmental Impact Statement for the US State Department. The impact statement is required by federal law to provide an analysis of the environmental toll of the project, which aims to carry tar sands oil from Canada, across the United States to the Gulf of Mexico. But three of the firms that prepared the report have ties to the oil and gas industry, and specific companies that could stand to profit from the project.
For more, we're joined by Steve Horn, contributing editor with Counter Punch. His latest article at DeSmog Blog looks at the companies behind the State Department's draft Environmental Impact Statement.
To read Horn's article in DeSmog Blog: http://www.desmogblog.com/2013/03/11/state-department-keystone-xl-study-oil-industry-big-tobacco-fracking
To read the Draft Environmental Impact Statement from the US State Department: http://www.keystonepipeline-xl.state.gov/

Evicted from homeland for US military base, Chagos people continue decades-long fight to return to Diego Garcia
The small island nation, the Republic of Mauritius, marks the 45th anniversary of independence from British rule this week. But one group isn't celebrating. The Chagos community was forcibly removed from their homelands and brought here in the 1960s and 70s. They've been fighting to return home ever since. From Port Louis, Mauritius, FSRN's Raphaël Krafft reports.
Sega is the music sung and danced by descendants of slaves in the Indian Ocean. This piece is sung by Cherubin Bancoult and recorded by FSRN reporter Raphaël Krafft in Mauritius: https://soundcloud.com/raphael-krafft/cherubin-bancoult-sings