Newscast for Monday, May 13, 2013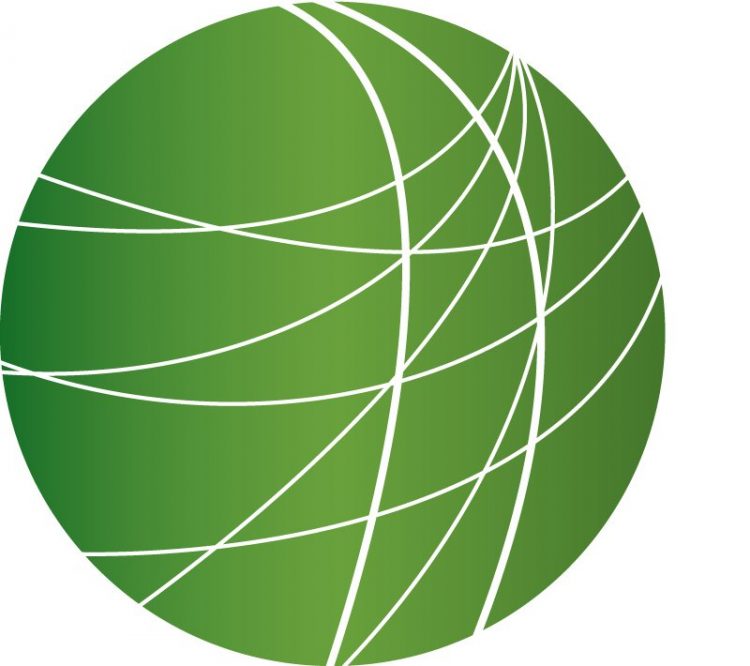 After historic verdict in genocide trial, Guatemalan court takes on reparations for survivors
In Mexico, mothers and family of disappeared march in capital to demand justice
Domestic workers in Cameroon call on government to pass law to protect workplace rights
Supreme Court rules for Monsanto in Indiana farmer's challenge to seed patent
Obama Administration appeals court ruling on access to emergency contraceptives
HEADLINES
Anger simmers in Turkish border town after weekend car bombs kill at least 47
Turkey's Foreign Minister blamed forces loyal to Syrian President Bashar al Assad for Saturday's double car bomb attack that killed at least 47  and left more than a hundred injured in a  town along the country's border with Syria.  FSRN's Jacob Resneck reports.
The first bomb exploded in the central shopping district of Reyhanli, a town on the Syrian border that houses tens of thousands of refugees.  About fifteen minutes later, Turkish TV cameras captured a second blast- causing further panic and confusion.  Turkish police say they've detained nine Turkish citizens with links to Syrian intelligence though Damascus denies any role in the bombing.
Didem Collinsworth, an International Crisis Group analyst in Istanbul, says this isn't the first spillover violence. She notes that in February there was a car bombing along the border that killed 14 people and last month, a deadly clash between Syrian rebels and Turkish border guards.
"This last incident on Saturday was the last in a string of incidents that directly affected Turkey's security and the lives of Turkish civilians. So it definitely demonstrates the risks involved, for Turkey, in supporting Syrian opposition and being involved in Syria's crisis."
Turkey's Prime Minister Tayyip Recep Erdogan is due to meet President Obama this week where he's expected to ask for increased U.S. support for Turkey's aid to Syrian rebels.  Jacob Resneck, FSRN, Istanbul.
Rescuers stop searching in Bangladesh garment factory collapse; 1127 dead bodies removed
Search efforts officially ended in Bangladesh today at the site of a building collapse where 1127 dead bodies were discovered.  The last of the survivors was rescued Friday. The Rana Plaza housed five garment factories on the outskirts of Dhaka. The collapse  brought renewed attention to the plight of sweatshop workers in the country who make clothing for high end and t big box retailers. The government announced today that  textile workers will now be allowed to form unions without first getting permission from their employers.  Also today a number of major retailers including H&M signed on to a broad and binding safety accord, agreeing to help pay for increased safety measures at their garment suppliers in Bangladesh. And yesterday, the nation's Textiles Minister announced a  new minimum wage will be proposed for garment workers who now make on average less than $9.00 per week.
DC advocates for working poor ask city council to make big box stores pay workers a living wage
A coalition of groups calling for fair pay for low income workers in the United States  held a press conference at Washington DC's Freedom Plaza today. They want the DC City Council to reconsider the Large Retailer Accountability Act that would mandate a living wage for workers at big box stores in the District of Colombia. Reverend Patricia Fears is with the advocacy group Faith Strategies.
"There are so many people who come into our congregations week after week that  are just looking for an opportunity to survive. It absolutely sad to think hat our elected officials continue to take money from these large retailers without taking into account the people  are keeping them in office."
The measure would require  billion dollar companies with retail outlets larger than 75,000 square feet to pay workers at least $11.75 an hour. The reintroduction of the bill comes on the final day of the Poor People's Campaign march from Baltimore to Washington, DC. About 100 marchers arrived in the city yesterday, commemorating 45 years since the original May, 1968 march led by Dr. Martin Luther King. Jr.
Protests, calls for a re-vote follow Pakistan elections; Nawaz Sharif presumptive Prime Minister
Protesters  in cities across Pakistan are demanding fresh elections following claims of polling irregularities in scores of districts during Saturday's elections. Umar Farooq has more from Lahore.
Electoral violence in the country continues. Eight people were killed today in post-poll violence. Bomb blasts killed 17 people on election day.  Thousands of people are holding sit-ins today in Karachi, Lahore, and Islamabad, calling for a re-vote in districts where there are claims of electoral fraud. Ballots were allegedly stuffed at 49 polling stations, where the total votes reported were more than the number of registered voters. But the interim government has agreed to hold fresh polls in only one district of Karachi. Local police have declared public gatherings illegal in Karachi and security forces are trying to disperse thousands of protesters near the city center.
Nawaz Sharif, whose party The Pakistan Muslim League – N won a majority of parliamentary seats, is expected to become the new Prime Minister. Polls were extended across the country due to high voter turnout. Imran Khan, the populist leader who had promised to end corruption and shoot down American drones, secured only 11% of the seats at the national level. But his party is expected to head the provincial government in the war-torn province of Khyber Pakhtunkhwa. Umar Farooq, FSRN, Lahore.
Sister Megan Rice jailed until September sentencing
A US District Judge ruled that an  82-year old nun convicted last week of illegally entering a Tennessee nuclear weapons plant must stay in jail until her September sentencing.  Sister Megan Rice  and two other plowshare activists broke into the Y-12 National Security Complex last July where they  spray-painted antiwar slogans and symbolically splashed  blood. All three were found guilty of sabotage and damaging federal property and face up to 30 years in prison.
FEATURES
After historic verdict in genocide trial, Guatemalan court takes on reparations for survivors
Today, a court in Guatemala discussed possible reparations for victims and survivors of genocide under former dictator General Efrain Rios Montt. Rios Montt was found guilty last Friday of genocide and crimes against humanity during Guatemala's war that spanned nearly four decades. The Ixil people of the Mayan highlands were some of the most affected. They endured land theft, killings, disappearances, rapes and other violations.
The historic verdict could have implications for backers of the Rios Montt dictatorship, including the United States, whose long-time support continued under President Ronald Reagan. Also, the role of Guatemalan President Otto Perez Molina, a former army commander in the Ixil region, remains under scrutiny.
For more, we're joined by Emily Yozell, she's a long-time human rights attorney, based in Central America since the 1980s. She coordinated a delegation from the National Lawyers Guild that observed and supported the Genocide trial in Guatemala. She joins us today from Costa Rica.
In Mexico, mothers and family of disappeared march in capital to demand justice
Over the weekend, Mexico celebrated one of its most important family holidays, Mother's Day. However, for many it was a day of grief and protest. Mothers and family of the thousands who have disappeared marched in Mexico's capital to demand information and justice on the cases of their missing loved ones. FSRN's Clayton Conn has more.
Domestic workers in Cameroon call on government to pass law to protect workplace rights
Domestic workers in Cameroon have taken up the battle to bring dignity to their profession. They're staging protests in the capital to draw attention to their plight, including long hours and low wages. Many say they are also exploited and abused by their employers. They are now calling on government to pass legislation that protects their fundamental rights. FSRN's Ngala Killian Chimtom reports from Yaounde.
Supreme Court rules for Monsanto in Indiana farmer's challenge to seed patent
The US Supreme Court ruled unanimously today for the agribusiness giant Monsanto in its case against 75-year-old Indiana soybean farmer Vernon Bowman. The Justices agreed with the company that Bowman violated its patent on seeds genetically modified to withstand its own herbicide Roundup. Bowman explained to reporters after the court heard his case in February that he had been buying seeds in bulk from a local grain elevator, knowing that the majority of soybeans in the US have been contaminated with the company's modified genes.
BOWMAN: I was pretty certain I could get seed out of the elevator that had the Roundup Ready trait in it. And that would be an advantage for me, to use Roundup, because my sprayer already had Roundup in it. I didn't look at it as a loophole, because I'd always been able to go to the elevator and buy the seed, you follow me? I looked at it that when they dumped it in there, they abandoned their patent.
Bowman and his attorneys argued that Monsanto's patent was exhausted when they allowed their seeds to be mixed in with conventional seeds, not separated or labeled. Buying the seeds from the grain elevator also allowed Bowman to save the offspring of Monsanto's seeds for replanting, something that would have been forbidden if he had bought them directly from the company. But the high Court's nine Justices disagreed, stating that "By planting and harvesting Monsanto's patented seeds, Bowman made additional copies of Monsanto's patented invention."
Though Bowman is a supporter of Monsanto's genetically modified crop technology, many organizations that backed him in this case are not. The Public Patent Foundation's amicus brief supporting Bowman says a ruling for Monsanto empowers the company to sue farmers whose crops are accidentally contaminated with pollen from nearby genetically modified plants, thus producing copies of the patented product. Today's Supreme Court ruling includes no exception for this kind of accidental patent infringement.
Obama Administration appeals court ruling on access to emergency contraceptives
The Obama Administration filed a last-minute appeal Monday to block a court ruling that would have made all emergency contraceptives, known as levonorgestrel-based, available over the counter to women of all ages. The Administration recently announced a conflicting policy lowering the age restriction on just one version of the pill from 17 to 15 years old, a move many legal and women's health experts say creates confusion, favors corporations over customers, and puts up barriers for the women who need the drug the most.  On Capitol Hill, FSRN's Alice Ollstein has the details.