Newscast for Friday, September 20, 2013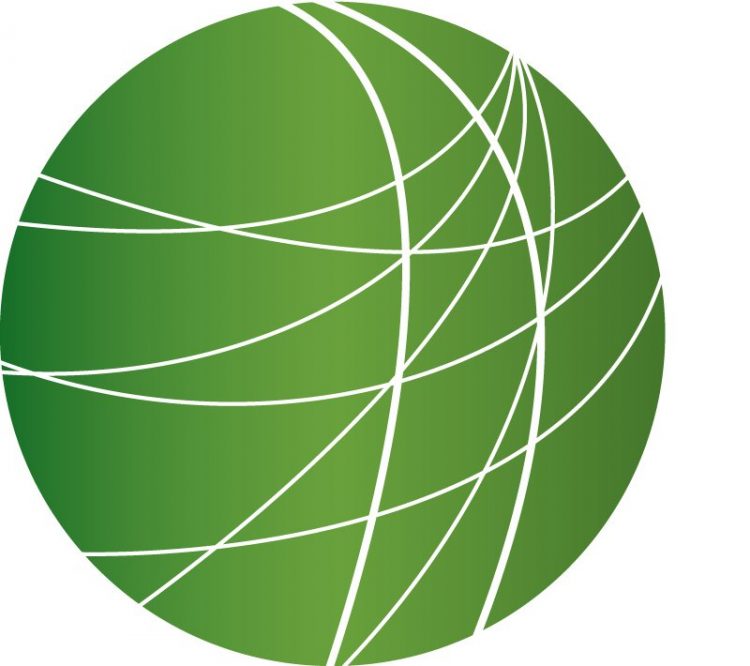 House passes spending bill that guts healthcare; faces Obama veto
EPA releases rule to limit carbon emissions at new power plants
Colorado residents raise concerns about oil and gas contamination in flood recovery
US garment companies implicated in pollution of Indonesia's Citarum River
HEADLINES
Dyke breech in Cameroon leaves 100s homeless
Fears of a repeat of the widespread flooding of 2012 have resurfaced today in Cameroon's Far North Region, after a dyke gave way early this morning. Huge quantities of water flowed into the village of Dugi, leaving hundreds homeless. FSRN's Ngala Killian Chimtom reports from Yaounde.
Residents of Dugi village are making desperate efforts to flee encroaching flood waters, following the collapse of a 20-meter section of Maga Dyke. So far, more seventy families have been displaced, their homes now submerged in water. Residents used canoes to get to safety.
"This is the largest flood that I have experienced in my life."
"Water floods have destroyed our houses; almost all animals; our farmlands. Our property is destroyed."
The government here recently signed a 100 million dollar deal with the World Bank to repair the dyke system in the region. Last year, thousands of people lost their homes after massive flooding. Ngala Killian Chimtom, FSRN, Yaounde.
South African investigators accuse police of cover-up in Marikana mine shootings
Allegations are emerging in South Africa that police lied in the aftermath of violence that left 34 striking miners dead from gunshot wounds.  The Marikana Commission of Inquiry was charged with investigating the clashes in August 2012. An unofficial statement by a Commission investigator says they are going through thousands of police documents the department previously denied existed.  Some of the documents had apparently been fabricated after-the-fact and others contradicted statements made by police to the Commission. The incident of police violence in Marikana was the worst in South Africa since apartheid. The Commission is scheduled to reconvene next week.
Russia seizes Greenpeace ship in Arctic
The Russian Security Service today arrested all 30 Greenpeace activists aboard a ship near a Russian oil drilling platform in the Arctic. The group carried out a protest against oil drilling on Wednesday, which ended with threats of violence by the Russian coast guard.  FSRN's Ekaterina Danilova reports.

On Wednesday, members of the environmental group attempted to climb onto the Gazprom oil platform Prirazlomnaya to protest drilling in the Arctic. They were met by Russian forces who fired several warning shots and arrested the climbers. Then last night, the Russian Federal Security Service seized the Greenpeace ice-breaker Arctic Sunrise using a helicopter to drop armed police onto the ship. Officials say the ship ignored instructions to stop and submit to an inspection. Greenpeace says the activists have not been informed of charges and have been denied access to legal assistance. They could face charges of terrorism or piracy.  Greenpeace Russia's Vladimir Chuprov says the arrest was groundless.
"They took actions that definitely go beyond the limits of the international law of the sea. So now they are attempting to find reasons why they made this seizure."
There were small protests demanding the release of the activists today at the Russian embassies in several countries, including India and Australia, and in front of the Gazprom office in Moscow. Greenpeace Russia is now preparing a lawsuit, saying Russian security forces seized their ship illegally. Ekaterina Danilova, FSRN, Russia.
Earthquake near Fukushima; no damage reported
A 5.3 magnitude earthquake hit Japan's Fukushima Prefecture early Friday morning. Officials at the crippled Fukushima Daiichi nuclear power plant have not reported any damage. Just yesterday, Japanese Prime Minister Shinzo Abe ordered plant operator TEPCO to decommission all six reactors at the damaged plant.  Previously the company only planned to decommission four. Abe wants the company to focus on cleanup efforts, especially dealing with the large amount of contaminated water on site.
Activists call for increased transparency in Trans Pacific Partnership trade negotiations
Today dozens of protesters gathered outside of the Office of the US Trade Representative in Washington, DC, where secret negotiations are taking place on the controversial Trans Pacific Partnership. FSRN's Noelle Galos reports.
"Human rights are what we need, it's time to flush the TPP!"
On bustling 17th Street, protesters chanted and preformed street theater to demand transparency from the countries negotiating the Trans Pacific Partnership. Brent Blackwelder, President Emeritus of Friend of the Earth US, told FSRN that he's concerned about the quick pace the trade deal is being pushed through.
"Fast tracking is dangerous because if these are so wonderful for people, why aren't we debating them? What are we afraid of? It's only when you have something to hide, and what they have to hide are special deals for the most outrageous, un-responsible corporations that pollute the planet."
The TPP is considered the "cornerstone" of the Obama Administration's Asia-Pacific economic policy and the Trade Representative has pledged to keep Americans "informed and involved" in the negotiations. But opponents counter that this isn't happening. They say the trade agreement threatens the environment and public health in the US.  TPP members include the US, Canada, Mexico, Peru and Chile on the eastern side of the Pacific, and Japan, Australia, Malaysia, Vietnam, New Zealand, Singapore and Brunei on the west.  Environmental, labor, and other groups fear that the TPP will eventually expand far beyond the 12 original signatories.  Noelle Galos, FSRN, Washington, DC.
FEATURES
House passes spending bill that guts healthcare; faces Obama veto
In Washington, DC, the House of Representatives voted 230 to 189 today to keep the government funded through mid-December at the current spending level, leaving the deep budget sequester cuts in place. The bill also defunds the implementation of the Affordable Care Act and drastically limits funding for other federal healthcare programs. In a speech on the House floor, Georgia Democrat John Lewis blasted the resolution for threatening key provisions of the health care reform law, such as the ability for young people to stay on their parents' insurance until age 26, and the ban on insurance providers from discriminating based on gender or pre-existing conditions.
"Madam Speaker, the voters have spoken. The Supreme Court has ruled. The Affordable Care Act is the law of the land. It is constitutional. It is what is right. It is what is necessary. Madam speaker, health care is a right, not a privilege for the wealthy. Every citizen of the United States should be able to see a doctor when they need to, but this resolution would stop that."
This is the 42nd time the House of Representatives has voted to repeal or defund the Affordable Care Act, commonly known as Obamacare, a move Democrats today called "hostage-taking," and an "intentional act of brutality." Just after the vote, New York Democrat Jerry Nadler told FSRN he hopes party leaders will negotiate a different version of the resolution that boosts government funding in key areas of medicine, health and education.
"This bill is at a much-too-small level, it enshrines the sequester which is so damaging. It's estimated to be costing us a million jobs and one percent of our economic growth. It's harming so many people, throwing kids off Head Start, removing so many housing slots, destroying our medical research, which means more people will die of cancer down the road. It's terribly destructive."
The White House has promised to veto the bill, and Senate leaders say it has no chance of passing the upper chamber. Negotiations to prevent a government shutdown will continue next week.
EPA releases rule to limit carbon emissions at new power plants
Today in Washington, the Environmental Protection Agency unveiled the US government's first rules limiting carbon emissions from power plants—the single largest stationary source of greenhouse gases. But the rule will only apply to plants built in the future, not those currently operating. As France pushes a much more ambitious carbon-cutting plan ahead of a major UN report on climate change, lawmakers and environmentalists say the US government should implement this rule and take more action on climate change soon. On Capitol Hill, FSRN's Alice Ollstein has more.
Colorado residents raise concerns about oil and gas contamination in flood recovery
Residents in Colorado returned to damaged homes and stricken communities today, as the state continued its recovery from severe flooding in 17 counties. Governor John Hickenlooper said Colorado now faces an "epic" recovery process. The governor also announced the creation of a new infrastructure recovery force with the goal of repairing some 200 miles of roads and damaged or destroyed bridges before December 1st and the onset of harsh winter conditions. Residents have also raised concerns about contamination from mining and oil and gas waste. The Denver Post reported seeing black material flowing from a white tank near the Platte River Thursday. Anadarko Petroleum Corp. has also reported two oil releases in Weld County. For more, we're joined by FSRN reporter Jim Pullen at KGNU in Boulder, Colorado.
US garment companies implicated in pollution of Indonesia's Citarum River
The Citarum River in Indonesia's West Java is one of the world's most polluted, contaminated for decades by industries and residents who used it as a dumping ground. People who live along the waterway have long complained of skin problems and declining fish stocks, and sections of the river are covered in garbage. A multi-billion dollar, 15-year remediation plan was announced in 2011, but environmentalists say that's being thwarted by continued industrial waste. A new Greenpeace campaign is accusing the fashion brand GAP of being linked to the toxic dumping through the Indonesian garment factory PT Gistex Group. FSRN's Rebecca Henschke has more.