Newscast for Thursday, April 11, 2013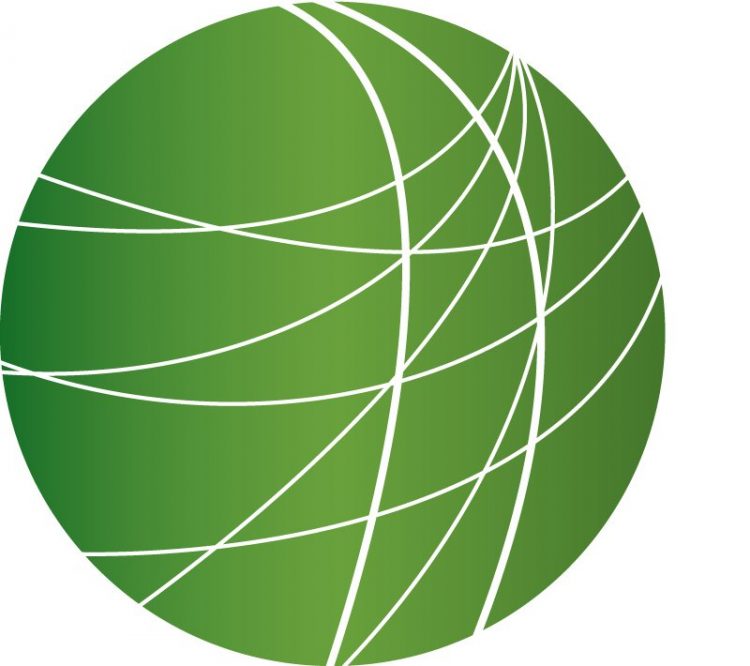 A look at energy and climate provisions in Obama's 2014 budget proposal
Former dictator faces genocide charges in Guatemala
US government promotes concept of internet freedom while increasing surveillance
Supporters of immigration reform rally in Washington DC
HEADLINES
US Senate to debate gun control legislation
The US Senate today voted to proceed with debate on controversial gun control legislation. The vote was seen as a major early hurdle for the measure. Most Republicans and two Democrats voted to block debate. Senate Majority Leader Harry Reid spoke after the 68-31 vote.
"This legislation and this vote that just took place is of course important for our country, especially the people from Connecticut that have lived through this tragedy. But it's also important for this body, the Senate."
Reid responded to criticisms that the Senate could not move forward on this issue and thanked Republicans who voted to allow debate.
"Now. The hard work starts now."
The legislation garnered the needed support yesterday when lawmakers struck a compromise on background check provisions, agreeing not to require checks for private, non-commercial transactions. Changes to require background checks for gun show and online purchases are still in play. Debate on the legislation is expected to continue for weeks.
Human rights activists rally in support of hunger striking Guantanamo prisoners
Today human rights activists rallied outside the White House and in dozens of other cities, calling for the closure of the Guantanamo detention facility and to end the practice of indefinite detention. Many prisoners held at the facility have entered their third month of a hunger strike that started in response to alleged desecration of prisoners' Qurans. Military officials have indicated that 11 striking prisoners are being force-fed. An attorney with the Center for Constitutional rights calls the situation in the prison "dire."
Welfare drug test legislation passes Texas, Indiana Senates
Texas has joined several other Republican controlled legislatures around the country that are pushing measures to subject welfare recipients to drug testing.  FSRN's Teddy Wilson reports.
The Texas Senate unanimously approved Senate Bill 11 Wednesday, requiring some new and renewing applicants for the Temporary Assistance for Needy Families program to be tested for drug use. Under the law, applicants who receive an average of $70 per month per person in the household would be required to take a written test. If the state determines that their answers raise the suspicion of drug use, the Health and Human Services Commission would require a drug test. Additionally, the agency would mandate drug testing for individuals with felony drug convictions and welfare applicants who have previously tested positive. Texas joins other Republican-controlled state legislatures passing such measures. A similar law made it through the Indiana Senate yesterday as well, and Kansas Senators passed drug testing legislation last month. However, the effectiveness of these programs remains dubious. Last year a report found that when Florida implemented the policy, it resulted in no direct savings, caught few drug users and had no effect on the number of welfare applications.The Texas legislation will now move to the House, where the Republican majority will likely approve the measure. Teddy Wilson, FSRN, Texas.
SEAL testimony likely to be included in Bradley Manning trial
A military judge had ruled that prosecutors must prove that Army intelligence officer Bradley Manning had reason to believe the classified and sensitive information he leaked to Wikileaks could be used to harm the USA. The AP quotes judge Denise Lind as saying, "The government must prove beyond a reasonable doubt that the intelligence is given to and received by the enemy."  This means government prosecutors will likely call a witness from the SEAL team that killed Osama Bin Laden. The government says documents leaked by Manning were found during the raid on Bin Laden's home.
Uruguay approves same-sex marriage
Lawmakers in Uruguay have voted to legalize same-sex marriage, making the country the second in Latin America, behind Argentina, to do so. The bill also extends adoption rights to gay couples. From Montevideo, FSRN's Manuela Aldabe reports.
The lower house approved the same-sex marriage bill Wednesday by a wide margin. The upper house passed the legislation last week, and now the President is expected to sign it into law very soon. President Jose Mujica has been a champion of the bill, telling Russian television earlier this year, "Same-sex couples have always existed." The new law also will allow same-sex couples to adopt children, and raises the age of consent to 16 for both men and women of all sexual orientations. In addition, the law changes a longstanding requirement that a child's surname always include the father's name before the mother's. Now couples can choose which name to list first. After the law passed, gay rights supporters observing the vote erupted into cheers. The celebration continued into the evening in the Plaza Primero de Mayo in front of Congress. Manuela Aldabe, FSRN, Montevideo.
FEATURES
A look at energy and climate provisions in Obama's 2014 budget proposal
When President Obama released his 2014 budget this week, he said its provisions would "respond to the threat of climate change." The plan does boost funding for solar power and other renewables, while cutting subsidies for fossil fuels. But it also includes deep cuts to the Environmental Protection Agency and increases spending on controversial energy technologies such as biofuels, hydraulic fracturing and carbon capture technology. As Senators question the President's new nominee to lead the EPA, lawmakers, federal workers and climate  advocates are calling on the administration to better protect human health and the environment. On Capitol Hill, FSRN's Alice Ollstein has more.
Former dictator faces genocide charges in Guatemala
In Guatemala, the trial accusing former president Efrain Rios Montt and ex-head of military intelligence Mauricio Rodriguez Sanchez of overseeing a campaign of genocide continues for the third week. The campaign in the Ixil region from 1982 to 1983 came in the context of a particularly brutal era of Guatemala's 36 year-long civil war. The tribunal marks the first time a former head of state has faced genocide charges in a domestic tribunal. For more on the story, we go now to Guatemala City to speak with Xeni Jardin, editor of and contributor to Boing Boing.
US government promotes concept of internet freedom while increasing surveillance
The Cyber Intelligence Sharing and protection Act – a controversial internet regulation bill known as CISPA – is making its way through Congress.  The bill passed the House Intelligence Committee yesterday without the privacy amendments designed to limit warrantless data collection by intelligence and law enforcement bodies like the National Security Agency. As online surveillance has expanded domestically, the US government promotes the concept of internet freedom abroad in various programs and campaigns to support digital activists, bloggers and journalists in countries with poor records of press freedom. Domestic digital privacy activists have themselves been targeted by government data requests. Transparency reports from Google and Twitter show the United States far exceeds the rest of world when it comes to demanding information about users and accounts. One of those users is American digital activist Jacob Appelbaum, who works for the TOR Project, which has received US government funding in the past. The TOR Project gives online privacy trainings and teaches activists how to use TOR software which can provide anonymity to internet users. FSRN's Peter Teffer recently spoke to Appelbaum when he visited The Hague in The Netherlands.
Supporters of immigration reform rally in Washington DC
Tens of thousands of people from across the country gathered on Capitol Hill this week to call on lawmakers to end raids and deportations and to pass a "humane" immigration reform bill. As a group of Democrats and Republicans in the Senate prepare to introduce a bill in the coming days, immigrant rights advocates demanded a clear path to citizenship. FSRN contributor Anna Simonton was at Wednesday's rally and brings you these voices.