Newscast for Monday, September 9, 2013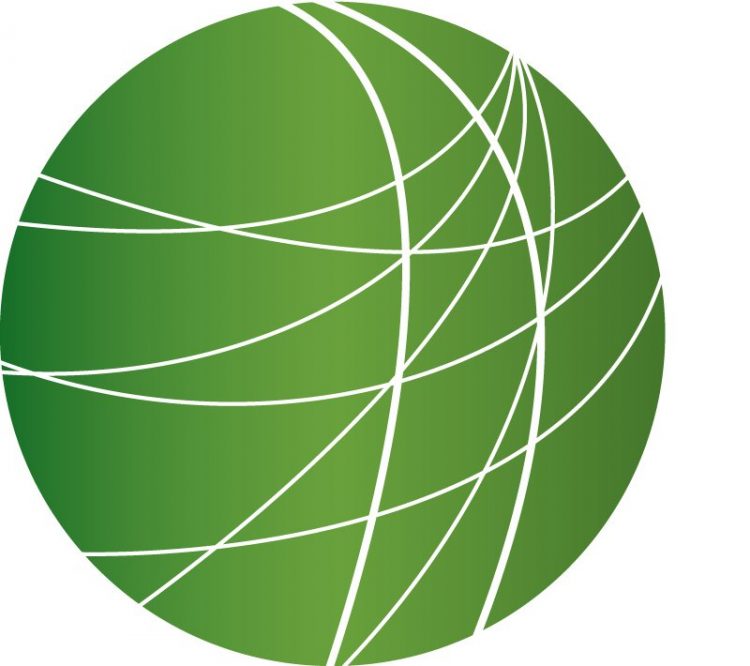 Syria takes focus at UN Human Rights Council session on global rights
Anti-war protests take place in US cities, calling on Congress to reject military force in Syria
NSA has capacity to access vast data on smartphones, documents show
Verizon challenges FCC's Open Internet Rule in federal appeals court
HEADLINES
Karzai says NATO airstrike killing women and children violates "international norms"
Afghan officials say  nine civilians, most of them women and children, died in a NATO airstrike Saturday in Kunar Province, in the border region near Pakistan. There are conflicting reports as to whether or not the aircraft that launched the strike was a drone.  Provincial police chief Abdul Habib Sayed Khaili  said the dead were passengers in a pickup truck that was boarded by men believed to be militants. NATO confirmed the strike, but claimed that 10 people died and they had no information about  civilians among them. President Hamid Karzai condemned the attack, saying in a statement that "attacking women and children" is "against all accepted international norms."
Pakistan peacefully transfers presidential power for first time
Pakistan inaugurated President Mamnoon Hussain today. The former governor and businessman from Karachi took over the largely ceremonial post from former President Asif Ali Zardari.  Its the first peaceful, democratic power hand-off in Pakistan's history.
Killing continues in communal violence in India
Religious violence  continued in central India today,  and three more people were killed. The tension escalated after young woman was sexually assaulted in what is locally referred to as "eve-teasing."  Prabhakar Mani Tewari explains.
India has sent thousands of forces to the Muzaffarnagar district of Uttar Pradesh, where sectarian violence killed three more people today. Over the weekend, dozens died in clashes between Hindus and Muslims. The unrest began two weeks ago when the brothers of a Hindu woman killed the Muslim man their sister said  had been sexually abusing her. His family retaliated, killing the brothers.
The violence has now spread to neighboring districts. Curfew and shoot at sight orders are in force. Political leaders are barred from entering the area and Prime Minister Manmohan Singh has pledged more troops if necessary.
The unrest has become political. The state's former Chief Minister Mayawati says the current Government isn't doing enough to prevent such violence. "The law and order situation in Uttar Pradesh has gotten worse since this government came to the power in the state."
Uttar Pradesh has had more communal violence in the last three years than any other Indian state, and many attribute the uptick to forthcoming elections in 2014. Prabhakar Mani Tewari, FSRN, Kolkata.
"Eve-teasing," sexual assault just shy of rape,  rampant in India
In related news,  so-called "eve-teasing," or sexual harassment and assault that stops short of rape, is widespread in India.  Zee News  reports today that when a young girl resisted such sexual abuse in the Sambhal district of Uttar Pradesh, the three men who were harassing her, allegedly set her on fire.  And last week a woman died in Mumbai after setting herself on fire,  following weeks of similar abuse by a neighbor.
DC wants to cast ballot in any  congressional vote on military action in Syria
Congress returned to Washington today and immediately took up the possible use of military force against Syria. But despite paying federal taxes and often having served in the military,  DC residents are not represented in the debate. The  District of Colombia's non-voting delegate, Eleanor Holmes Norton, called today  for Dc to be included in a Congressional vote. Noelle Galos reports.
Standing in front of the D.C. War Memorial, D.C. Congresswoman Eleanor Holmes Norton joined local officials and DC veterans today to remind President Obama that as he seeks Congressional approval for the use of military force in Syria, he should remember the D.C. women and men who served in the military, but don't have  representation in Congress.
"For us, the slogan of the revolutionary war now has a perverse meaning. Give your country your money, and prepare to give your life, but do not expect to have a say on either."
Norton added that with the evidence she's seen thus far, she'd vote no.
"I haven't heard more of the intelligence and perhaps there's something I don't know, but I certainly am not convinced by what I've heard."
Norton drew attention to the many Congressional representatives who  can vote and who have been inundated by constituents who are against military strikes in Syria.
Many members of Congress, including those who voted for intervention in Iraq and Afghanistan, are bringing back  anti-war messages. from their constituents. Politico reports that of the 83 Republicans still in Congress  voted to give George W. Bush authorization to invade Iraq, only 10 have come out in support of military action in Syria. Noelle Galos, Free Speech Radio News, Washington.
Students, faculty at protest  University of Denver award for former President George W. Bush
In Colorado, protesters plan to greet former President George W. Bush tonight when he is presented with a "Global Service" award at the University of Denver. FSRN's Hannah Leigh Myers reports.
Protesters plan to rally this evening in Denver, just before the University of Denver presents former President George W. Bush an award for global service. The Josef Korbel School of International Studies originally planned to give Bush Jr. an award for "Improving the Human Condition, " but more than 6-hundred people signed an online petition, two thirds of the faculty signed a letter to the dean and the school received hundreds of calls from students and alumni in protest. In response, the school changed the name of the honor to a "Global Service" award. Many are not satisfied, including Alan Gilbert, one of the school's international studies professors.
"It's a matter of his having committed war crimes and being an unrepentant war criminal. He violated international laws on torture and made the united states a torture state. He made that the symbol of American power.
Korbel's Dean, Christopher Hill,  was the U.S.  ambassador to Iraq during the Bush administration and says tonight's event will include frank conversation that should be valuable to Korbel affiliates and the public. Hannah Leigh Myers, FSRN, Boulder.
FEATURES
Syria takes focus at UN Human Rights Council session on global rights
International leaders gathered in Geneva today for the latest session of the United Nations Human Rights Council. The 47-member council will examine a number of issues during more than two weeks of meetings, including gender integration; indigenous peoples' human rights; and the rights of children whose parents have been executed by a government or who are on death row. United Nations Human Rights Chief Navi Pillay highlighted a number of areas of concern including human rights violations in Bahrain and the Occupied Palestinian Territories, as well as the large number of bombings targeting civilians in Iraq.
As the meetings get underway, Syria is a primary topic. In her opening statement, Pillay said when she addressed the council two years ago, the death toll was about 2,600 people.
"Today the number of dead stands at over 100,000. Last week the number of refugees reached two million, and an additional 4 million people are displaced inside Syria. Camps in neighboring lands are struggling to cope and we are just a few months away from winter. The suffering of Syria's civilian population has reached unimaginable levels."
Pillay said the international community has failed to take serious joint action to stop the "downward spiral" that has created one of the globe's worst humanitarian crises. But she warned about the consequences of Western military strikes in response to last month's chemical weapons attack.
"This is no time for powerful States to continue to disagree on the way forward, or for geopolitical interests to override the legal and moral obligation to save lives by bringing this conflict to an end. This appalling situation cries out for international action, yet a military response or the continued supply of arms risks igniting a regional conflagration, possibly resulting in many more deaths and even more widespread misery. There are no easy exits, no obvious pathway out of this nightmare, except the immediate negotiation of concrete steps to end the conflict."
Pillay, along with UN Secretary General Ban ki Moon and a growing number of countries and groups, are pushing for a non-military response. Iran's Seyed Mohammad Reza Sajjadi addressed the Council today on behalf of the Non-Aligned Movement or NAM. He said they condemn all acts of violence in Syria, committed by all parties, including the use of chemical weapons. He urged a diplomatic solution to end the bloodshed.
"We concur with the High Commissioner that military actions risk igniting a regional confrontation resulting in many more deaths and even more widespread misery. We continue to believe that the only way out of this situation is immediate negotiation to end the conflict."
Chile's delegation also urged a non-violent response, including international support for the chemical weapons investigation and holding the perpetrators responsible. Jose Luis Balamaceda Serigs, speaking through an interpreter.
"As Pope Francis said, one can not defend the people, by killing the people. And along those lines, Chile would like to stress, as it's been said in other international forums, that the Security Council has an irreplaceable role to play, particularly when it comes to any measure that will involve the use of force in the international system. Also, we need to seek an inclusive political solution, which will represent all sectors of Syrian society pursue. In order to achieve this arms must fall silent and the global community must be in a position to provide a peaceful alternative which would bring peace and security back to these people."
Delegations at the UN Human Rights Council in Geneva will continue discussing Syria, as well as other areas of concern, including the death penalty, safety of journalists, human rights in Yemen and Somalia, and modern forms of slavery.
Anti-war protests take place in US cities, calling on Congress to reject military force in Syria
For the second weekend in a row, anti-war activists took to the streets to voice opposition to a military strike on Syria. Demonstrations took place in Washington D.C., Seattle, Boston, Minneapolis, Chicago, Houston, New York and other American cities on Saturday. Tens of thousands prayed for peace at the Vatican. US-based protesters are calling on elected officials in Congress to reject a measure to use military force against Syria, which is moving quickly to a vote. In San Francisco, some 400 people rallied in 90 degree heat at the site activists re-named Chelsea Manning Plaza. FSRN's Judith Scherr has the story.
NSA has capacity to access vast data on smartphones, documents show
In the latest revelations about US government spying, the NSA has the capacity to hack into smartphones, accessing vast amounts of data including call logs, contact lists, text messages and geolocation information. That's according to Laura Poitras, who co-authored a report today in Der Spiegel based on NSA documents leaked by Edward Snowden.
The NSA has developed specific teams to target certain companies or operating systems, such as Apple's iPhone, according to the report. The documents, some of which Der Spiegel published, show examples of private photos and text messages that the US government accessed, such as an email sent by a Mexican government agency through a Blackberry encryption technology but intercepted by the NSA. For more, we're joined by Barry Steinhardt, founder of Friends of Privacy USA.
In a related update, Facebook, Google and Yahoo filed separate court motions today to allow them to reveal more details about the government's surveillance program. The companies filed the motions in the government's secretive Foreign Intelligence Surveillance Court, asking the court to allow them to disclose information about the NSA's requests for information. Currently, the tech companies are barred from revealing details about the requests.
Verizon challenges FCC's Open Internet Rule in federal appeals court
In Washington D.C. today, a federal appeals court heard a major challenge to the Federal Communications Commission's three-year-old Open Internet Rule. The internet provider Verizon asked the court to toss out the rule entirely, saying it should have the right not only to charge websites for better and faster service, it should be able to block some content entirely. Both the FCC and public interest groups intervening in the case warned that this would encourage corporate censorship and favoritism, and stifle free speech and competition online. FSRN's Alice Ollstein was in the courtroom this morning and brings us this report.