Newscast for Friday, April 12, 2013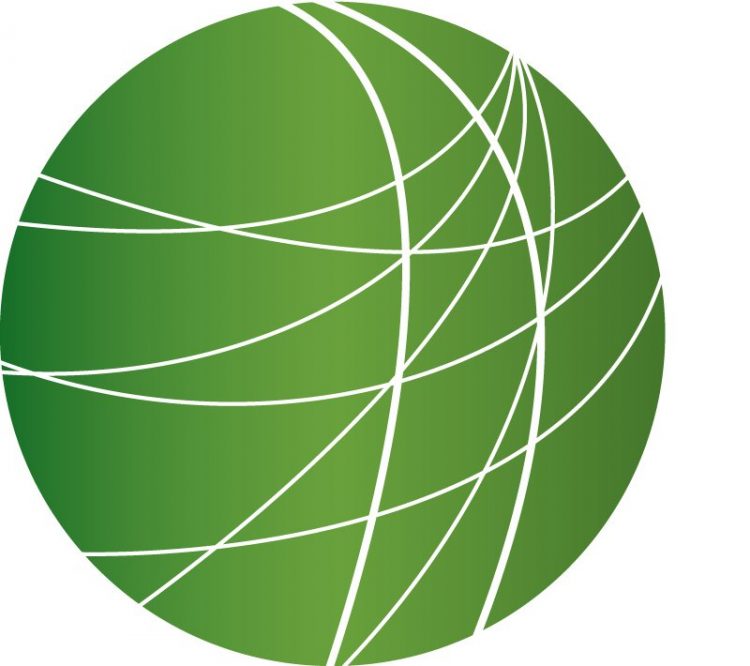 Chavez remains strong presence in Venezuela as Maduro, Capriles vie for presidency
Residents of Argentina call for long-term response to flooding
IRS memos show agency seeks access to private emails without warrant
Former FCC Commissioner Michael Copps on media consolidation and threats to public airwaves
HEADLINES
France one step closer to legalizing same-sex marriage
France's Senate voted today to legalize same-sex marriage. The vote comes on the tails of a violent attack on a gay man in Paris and an overall rise on anti-gay violence in the country. The latest attack has become a rallying point for LGBT activists in France. The bill also includes provisions to allow same-sex couples to adopt. The National Assembly, or lower house, passed the measure in February, but additional votes must happen in both legislative bodies before the law is finalized.
In other LGBT rights news, yesterday lawmakers in Delaware introduced a bill to legalize same-sex marriage. Governor Jack Markell has already pledged his support for the legislation.
Chilean students stage massive march for education reforms
For the first time in the 2013 school year, massive numbers of students in Chile marched to protest inequality in the country's educational system. In Santiago, FSRN's Jorge Garreton has more.
Student leaders say more than 200,000 students marched in cities across Chile Thursday demanding quality free public education and an end to profiteering in voucher schools and private universities. The largest march took place in Santiago, where nearly 150,000 university and high school students marched along with supporters from the teachers' union and other social organizations. 2013 is an election year in Chile and the large march was intended to show strength and send a powerful message to all presidential candidates. The ruling conservative parties support the current educational model based on private enterprise and parental choice. Students have earned broad support from the population and have had some recent successes in influencing proposals put forward by center-left parties. Students have been marching against market-driven education since 2006, and now appear close to forcing major changes to the system. Jorge Garreton, FSRN, Santiago.
NGOs push for African human rights reforms
NGOs attending the African Commission on Human and Peoples' Rights meeting in The Gambia have adopted a resolution calling on African states to halt attacks on freedom of expression, arbitrary arrest and detention, physical torture and crackdowns on media.  FSRN's Alpha Jallow is in Banjul and files this report.
Initially, nearly 50 non-governmental organizations threatened to boycott the African Commission meeting in The Gambia because of the country's poor human rights record. A series of unresolved murders and alleged political disappearances of opposition leaders, religious figures and journalists in The Gambia and Angola have drawn criticism of human rights groups. At the meeting this week, NGO's crafted a resolution they intend to push African Commission member states to adopt. It includes provisions to protect rights and calls on countries such as Zimbabwe and Somalia to guarantee access of human rights observers. It also encourages African countries to transform state broadcasters into independent public broadcasters that are free from government interference. Alpha Jallow, FSRN, Banjul, The Gambia.
Tribal clashes trigger refugee exodus from Darfur
Tribal clashes in the Darfur region of Sudan have caused the displacement of 50,000 people. The refugees are seeking safety in neighboring Chad, according to the UN Refugee Agency. Officials say this is the largest influx of refugees to Chad since the civil war of 2005. As part of the recent clashes, houses have been burned and many have been killed. The UN says food, water and health supplies among refugee populations are diminishing.
California's San Onofre Nuclear Plant given preliminary OK for restart
In Southern California, residents and environmentalists are voicing concerns that the crippled San Onofre nuclear power plant is being fast tracked for a restart. The Nuclear Regulatory Commission determined one idled reactor is safe to run at lower power. The preliminary ruling is a victory for Southern California Edison, which wants a restart of the Unit 2 reactor by June. FSRN's Larry Buhl has more.

San Onofre, located between Los Angeles and San Diego, has not produced electricity since January of 2012, when a small radiation leak led to the discovery of much broader damage. This week, NRC staff said restarting Unit 2 at 70% power would not pose a significant safety risk. The final decision rests with the Commission's board. Critics, like Kendra Ulrich with Friends of the Earth, say NRC staff is moving towards using an obscure public hearing technicality to restart the nuclear reactor without proper public input.
"What Edison has done is take safety and make it a footnote at the bottom of the page."
Earlier this week, California Senator Barbara Boxer sent a letter to the NRC, urging it not to act without completing a comprehensive investigation and providing a full opportunity for public participation. The NRC did not respond to that letter.  Larry Buhl, FSRN, Los Angeles.
FEATURES
Chavez remains strong presence in Venezuela as Maduro, Capriles vie for presidency
This weekend, voters in Venezuela head to the polls in a presidential election to replace longtime leader Hugo Chavez, who died last month. Nicolas Maduro, a former vice president in the Chavez administration, leads in most polls, but opposition leader Henrique Capriles has drawn large crowds at rallies in the closing days of the campaign. For more, we're joined by Alejandro Velasco, historian and professor at New York University. His recent publications include "'A Weapon as Powerful as the Vote': Urban Protest and Electoral Politics in Venezuela, 1978-1983" and "'We Are Still Rebels': The Challenge of Popular History in Bolivarian Venezuela."
Residents of Argentina call for long-term response to flooding
In Argentina, the cities of Buenos Aires and La Plata are struggling to recover from severe flooding last week. At least 57 people died and dozens remain missing. The floods left houses and cars underwater and hundreds of thousands of people without electricity for days. NGOs are scrambling to get help to those who need it, while people who live in flood-prone areas are demanding the construction of more waterways and the preservation of more green space. From Buenos Aires, FSRN's Eilís O'Neill reports.
IRS memos show agency seeks access to private emails without warrant
As people across the US scramble to file their taxes before Monday's deadline, newly released documents reveal that the Internal Revenue Service may be reading taxpayer's private emails without a warrant. The American Civil Liberties Union obtained legal memos from the tax-collection agency's criminal investigation division this week through a Freedom of Information Act request. Among the hundreds of pages handed over to the ACLU was a 2010 document from the IRS Office of Chief Counsel that reads, "The 4th Amendment Does Not Protect Emails Stored on a Server." The memo then tells agents that there is "No Privacy Expectation" for those emails. Attorney Nathan Wessler with the American Civil Liberties Union disagrees.
WESSLER: Even in the earliest days of email, people were using email as a form of communication where they might be sharing sensitive and private details about their lives: their relationships, their religious and political views, maybe medical information. So we think, and courts agree, that just like letters and phone calls, emails need to be protected by the 4th Amendment.
Under the Electronic Communications Privacy Act, written in the mid 1980s, any email that's older than 180 days can be read by the government without a warrant.  But a 2010 circuit court ruling found that the Fourth Amendment does apply to email, and said government agents must prove probable cause of a crime and get a warrant in order to read them. The ACLU is demanding further information from the IRS, the FBI and the Justice Department on whether they're following that court ruling in their e-mail surveillance practices. Wessler said if the government violates the Fourth Amendment for people suspected of tax fraud, it's likely they do so while investigating other crimes.
WESSLER: It's really incredible to us that in 2013, when virtually every American uses e-mail and text messages and other similar services to communicate, we don't know what standards law enforcement is applying when it seeks to read those communications.
This week, the House of Representatives Intelligence committee approved a cybersecurity bill called CISPA that would facilitate even more sharing of private, online information with the government. The ACLU and other privacy advocates are opposing the legislation, which is expected to come to the floor for a vote in the next few weeks.
Former FCC Commissioner Michael Copps on media consolidation and threats to public airwaves
Thousands of journalists, students and social justice advocates gathered in Denver last week at the National Conference for Media Reform. Speakers came from across the country to discuss sexism and racism in the media, threats to a free and open Internet, and how large broadcast corporations are neglecting the information needs of low-income and immigrant communities. The conference convened as President Obama prepares to nominate a new leader to the Federal Communications Commission. FSRN's Alice Ollstein attended the conference and spoke to former FCC Commissioner and media diversity advocate Michael Copps about the history of the agency and what major challenges are ahead.