Newscast for Wednesday, April 10, 2013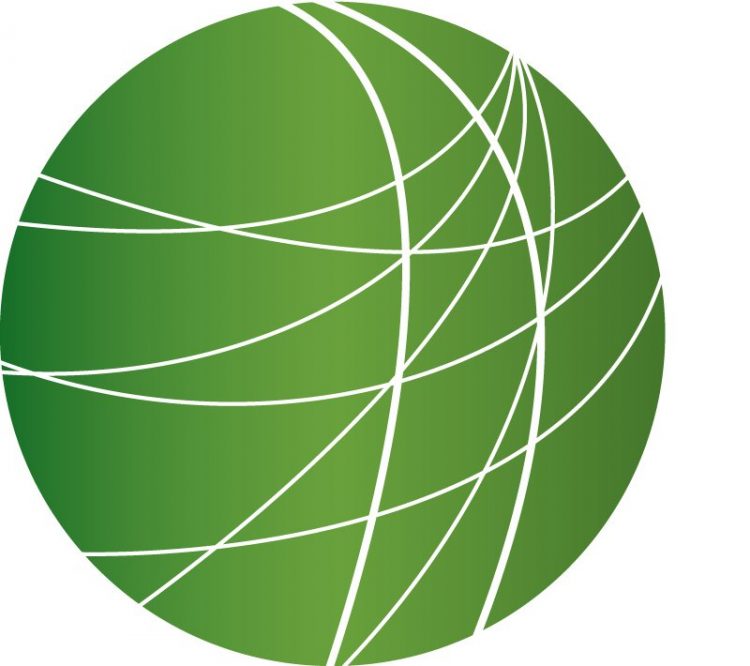 Obama budget cuts social safety net for vulnerable groups, lowers some corporate taxes
Family of slain teen in Mexico call for investigation into Border Patrol shooting, release of video
In Indian-administered Kashmir, police's use of pepper gas criticized for recent deaths
Mumia Abu Jamal on the War of Words
HEADLINES
Thousands rally in DC for immigration reform
Thousands of immigrant rights advocates are in Washington, DC today demanding lawmakers maintain forward momentum on the issue of immigration reform. The "All in for Citizenship" rally is being backed by unions, faith groups, and human rights organizations across the country. Attorney Nick Katz with Make the Road New York says the Obama Administration's deferred action status for immigrants brought to the US as children is buying much needed time.  But he says Congress needs to repair the broken immigration system and improve on this temporary fix.
"I mean, it's giving them work authorization which is incredibly important and it's giving them some protection from deportation which is also important — but it's not giving them a path to citizenship, which any kind of comprehensive immigration reform that's being talked about would do."
Congress is expected to consider both Republican and Democratic proposals for immigration reform in the coming weeks.
Chicago gun control advocate wins special election to replace Jesse Jackson Jr.
After a special election Tuesday, Chicago will have a fresh face in Congress.  Former Democratic state lawmaker Robin Kelly handily defeated Republican opponents to replace Jesse Jackson Jr.  Jackson resigned in November citing mental health issues and a federal probe into misuse of campaign money.  FSRN's Jay Sapir reports.

Robin Kelly wore her "F" rating from the National Rifle Association like a badge of honor in a district that has been ground zero for Chicago's surge in gun murders.  Kelly was quick to defend $2 million in campaign funds from New York Mayor Bloomberg's super PAC, saying it was fair play against the NRA.  Although Kelly rallied support with vows for tougher gun laws, she made it clear she was not blind to the district's deeper needs:
"We won't stop until jobs come to our community.  We won't stop until we create a real path to citizenship for the millions of immigrants working hard.  We won't stop until critical improvements finally come to our schools."
Kelly's district has also been plagued by political corruption.  Jesse Jackson Jr's two predecessors were also forced out of office by scandal.  Jay Sapir, FSRN, Chicago.
Russia formally charges first NGO for not registering as a foreign agent
The Russian Ministry of Justice has filed charges against the election monitoring organization Golos under a new law requiring many NGOs to register as foreign agents. The group is the first to be charged amid a massive government inspection of more than 200 human rights and other social justice groups across the country.  From St. Petersburg, FSRN's Ekaterina Danilova reports.

Under the law passed last November, any organization engaged in political activity that receives financial support from abroad must register as a foreign agent. Inspectors say Golos received money from the Norwegian Helsinki Committee, which gave the group the Sakharov Freedom Award in 2012. Golos called attention to voting irregularities in Russia's 2011 parliamentary elections, fueling widespread anti-government protests.
If found guilty, Golos faces a fine of up to $26,000, and if they still refuse to register as a foreign agent, they will be shut down. Grigory Melkonyants is the Deputy Director of the group. He says his organization is being targeted because of their election monitoring work.  He calls the charges absurd.

"The aggressiveness towards NGOs in Russia from authorities and officials is unfortunately extremely high.  It's being cultivated and fed, so it's unclear what the next steps for these authorities inspecting us will be."

At the very least, Melkonyants expects more groups to be charged with violating the foreign agents law.  Ekaterina Danilova, FSRN, Russia.
Advocates worry new free trade deal will signal end for cheap medication in India
India and the European Union are in the final stage of negotiations on a bilateral Free Trade Agreement.  As both sides push for early conclusion of talks, concerns about the implications for medical care in the country are growing among health activists and patient groups.  They staged a demonstration in New Delhi today.  FSRN's Bismillah Geelani reports
More than a thousand health activists and people living with HIV, tuberculosis and cancer marched through New Delhi.  The protesters held placards reading "Don't trade away our lives" and "Hands off our medicine." They demanded that India resist European Union pressure on matters like intellectual property rights and data exclusivity of clinical trials conducted by multinational drug manufacturers. Protesters, like Satinder Chaudhari who is HIV positive, say an agreement with such provisions would mean the end of the generics industry and cheaper drugs.
"It's a matter of life and death for us. If this agreement happens, I may have to spend all my earnings on medicine. What would then happen to my family, my children? Do we beg or turn thieves to meet our needs?"
The India-EU agreement is also facing stiff resistance from farmers and traders.  Today's protest coincided with Prime Minister Manmohan Singh's visit to Germany, where the Free Trade Agreement tops the agenda for talks.  Bismillah Geelani, FSRN, New Delhi.
FEATURES
Obama budget cuts social safety net for vulnerable groups, lowers some corporate taxes
President Barack Obama submitted his 2014 budget to Congress today. It includes measures to raise the minimum wage, fund preschool for low-income children, and invest in high-speed rail. It pays for this, in part, by raising taxes on the wealthy and ending subsidies for fossil fuel companies. But some economists and progressive lawmakers are speaking out against the package, saying it fails to address other corporate tax breaks that are contributing to US debt. Critics also say cuts to the social safety net will hurt the economy and the most vulnerable individuals in the country. On Capitol Hill, FSRN's Alice Ollstein has more.
Family of slain teen in Mexico call for investigation into Border Patrol shooting, release of video
Today, in the US-Mexico border city of Nogales, demonstrators joined the family of a 16-year-old boy shot and killed by US Border Patrol agents last year.
In October 2012, Jose Antonio Elena Rodriguez was killed in a shooting at the border. Arizona police and Border Patrol said they were responding to a 911 call around 11:30 pm at night. But autopsy reports cited by the boy's attorney showed that seven of the eight bullets fired entered Jose Antonio from behind, indicating that he may have been fired on while he was laying on the ground. An eyewitness also described Jose Antonio being struck by bullets while walking down the street, according to the Arizona Daily Star.
The killing brings up the use of lethal force and other abuses by Border Patrol agents. Testimony began Tuesday in San Diego for the trial of Border Patrol Agent Luis Fonseca, accused of kneeing and choking a man into unconsciousness in 2011 at a border patrol station.  A series of lawsuits filed in March by immigrants held by Border Patrol agents in Texas outline other abuses, including being forced to sit in freezing holding cells for days at a time.
For more, we're joined by Hannah Hafter, abuse documentation coordinator with No More Deaths, she's one of the organizers of today's event and joins us from Tucson.
In Indian-administered Kashmir, police's use of pepper gas criticized for recent deaths
In Indian-administered Kashmir today, police clashed with public health workers in Srinagar. Police used batons to disperse hundreds of protesting workers, according to Kashmir Media Service and local media. Twenty were taken into police custody. The workers are demanding daily wages and pay to be dispersed regularly. They said they will launch more protests next week.
The harsh response from police has recently come under criticism. Human rights advocates are raising concerns about their use of pepper gas on protesters, which can affect entire neighborhoods where it is used. Three deaths have been attributed to the use of pepper gas in recent months, all ordinary residents affected inside their homes. From Srinagar, FSRN's Shahnawaz Khan has the story.
Mumia Abu-Jamal on the War of Words
As war rhetoric continues in the Asia region and across the world, Mumia Abu-Jamal comments on "the war of words" in the current political climate.