Newscast for Tuesday, April 30, 2013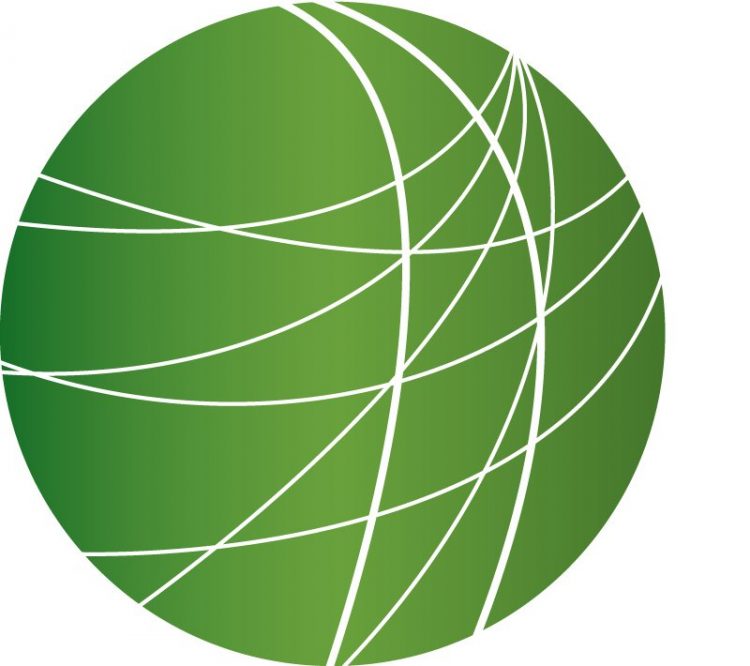 Government transparency at stake after Supreme Court opinion, anti-corruption advocates say
Conscientious objector, Kimberly Rivera, sentenced to military prison after service in Iraq
Workers at Fukushima nuclear plant struggle to contain rush of contaminated water
Media workers in Mexico assess one-year-old law aimed at protecting journalists, human rights workers from violence
HEADLINES
President Obama still wants to close Guantanamo Bay
President Barack Obama said today he still believes the US detention camp at Guantanamo Bay should be closed.
"I think it is critical for us to understand that Guantanamo is not necessary to keep America safe, it is expensive, it is inefficient, it hurts us in terms of our international standing, it lessens cooperation with our allies on counter terrorism efforts, is a recruitment tool for extremists — it needs to be closed."
Obama was responding to a question by veteran CBS correspondent Bill Plante at today's press conference marking the 100th day of his second term. Obama blamed congress for blocking the closure of the base, yet human rights lawyers say the President can take measures on his own, including asking pentagon chief Chuck Hagel to issue national security waivers which would enable detainees to be transferred out of the prison. Plante also asked the President about force-feeding hunger striking  detainees.
"Well I don't want these individuals to die. Obviously the pentagon is trying to manage this situation as best as they can. But, I think all of us should reflect on why exactly are we doing this, why are we doing this? I mean we have who bunch individuals who have been tried, who are currently in max sec prisons around the country – nothing has happened to them, justice has been served, it's been done in a way that is consistent with our constitution, consistent with due process, consistent with rule of law, consistent with our traditions."
The Pentagon sent an additional 40 medical personnel to the detention facility over the weekend. Obama pledged to examine every administrative option to close the camp, but added that ultimately Congressional support would be necessary.

Syria: explosions in central Damascus continue; more claims of chemical weapons
An explosion in central Damascus today killed more than a dozen people and injured at least 70 others. Yesterday a bomb attack narrowly missed killing the country's Prime Minister, but six others died. And according to the Director of the Syrian American Medical Society, there was another chemical weapon attack yesterday. Speaking to CNN, Dr. Zaher Sahloul described patients presenting respiratory and neurological symptoms consistent with chemical weapons exposure. He said he believes it was the sixth such attack. President Obama said today that the US will have to "rethink the range of options" if in fact chemical weapons are confirmed. Dr. Sahloul says his group is providing biological samples to US authorities.
Israeli drone kills Palestinian man; Israeli settler stabbed to death in West Bank
A militant group in the Gaza strip claimed responsibility for firing five rockets into Israeli territory today. The Alansar Brigades says the attack was retaliation for Israeli drone-fire that killed a Palestinian man in western Gaza earlier in the day. Rami Almeghari reports.
29-year-old Haitham Almishl was killed in the drone attack. He was a member of the Palestinian Freemen's movement in Gaza. According to an Israeli army statement, Almishl was suspected in a rocket attack launched from the Sinai peninsula of Egypt at the Israeli town of Elat earlier this month. Hamas called on Egypt to intervene. Later in the day, Israeli warplanes raided open fields in southern Gaza, while army tanks rolled into eastern Gaza city. No causalities were reported.

In the West Bank city of Nablus, Israeli troops deployed after a Palestinian man stabbed a Jewish Israeli settler to death. The attacker was reportedly arrested and evacuated to an Israel hospital. Rami Almeghari. Free Speech Radio News. Gaza

Guatemalan genocide trial back in session; new counsel appointed for defendants
The historic Guatemalan genocide trial resumed today after a 10-day suspension and intense legal wrangling. Shannon Young reports.
The trial against former dictator Efrain Rios Montt and his then chief of military intelligence reconvened today, after Judge Yasmin Barrios challenged an earlier annulment order by another judge. The annulment would have sent the trial back to its pre-evidentiary phase, throwing out weeks of testimony from experts and survivors of a brutal military offensive in Guatemala's indigenous Ixil region.
The attorneys who represented the accused during most of the trial were not present today. A defense lawyer who was expelled the first day was re-instated and a public defender was assigned. The new public defender has requested five business days to prepare. The court will reconvene Thursday. Shannon Young, FSRN, Oaxaca.
Four-year-old child raped in India dies
A 4-year girl who was kidnapped and raped in central India earlier this month died last night. Bismillah Geelani reports.
Doctors say the child was in coma for more than a week following the rape, and died of cardiac arrest last evening. She was unconscious when admitted to the hospital, and had severe internal injuries. The girl was kidnapped and brutally raped by two men who enticed her with a chocolate outside her home in the central state of Madhya Pradesh.
In another case, a six-year-old girl-is battling for her life at a New Delhi hospital after being kidnapped and raped last week by a juvenile neighbor. India has witnessed an alarming increase in the incidents of sexual crimes against women in recent weeks. In more than half a dozen cases the victims have been children. Bismillah Geelani, FSRN, New Delhi.
FEATURES
Government transparency at stake after Supreme Court opinion, anti-corruption advocates say
A unanimous US Supreme Court opinion this week could have major implications for government transparency. The decision upholds Virginia's right to deny Freedom of Information Act requests from non-state citizens. As news reports surface of an FBI investigation into Virginia Governor Bob McDonnell's gifts from wealthy donors, open government advocates say this court decision could impede the public's ability to access important information and keep tabs on government corruption. In Washington, FSRN's Alice Ollstein has more.
Conscientious objector, Kimberly Rivera, sentenced to military prison after service in Iraq
War resister Kimberly Rivera pleaded guilty to desertion this week. She was sentenced to 14 months in military prison, though under a pretrial agreement that was reduced to 10. After serving as a Private First Class in Iraq for a year, Rivera sought asylum in Canada in 2007 when faced with a second tour of duty. She was denied refugee status but won a stay of removal that enabled her to remain in Canada until last September, when a Canadian Federal Court judge ordered her deportation. Rivera was arrested three days later upon re-entering the United States. Peace activists and veterans groups say Rivera's case highlights the persecution soldiers often face when they speak out against war, and the barriers they encounter in seeking conscientious objector status. FSRN contributor Anna Simonton has more.
Workers at Fukushima nuclear plant struggle to contain rush of contaminated water
At the damaged Fukushima Daiichi nuclear plant in Japan, workers are struggling to contain a rush of highly radioactive wastewater. It's flowing at the rate of 75 gallons per minute, according to the New York Times. Officials with the Tokyo Electric Power Company say they are considering clearing a nearby forest site in order to make more room for storage tanks. It's the latest in a series of ongoing issues at the site. Earlier this month operators had to shut down the cooling of a spent fuel pool after rodents damaged an electrical line.
The International Atomic Energy Agency now estimates it will take more than 40 years to clean up the site. For more, we're joined by Dan Hirsch, a nuclear safety expert and president of the Committee to Bridge the Gap, a nuclear policy group. He's also a lecturer at the University of California, Santa Cruz.
Media workers in Mexico assess one-year-old law aimed at protecting journalists, human rights workers from violence
In Mexico, lawmakers recently passed a measure to allow federal authorities to investigate and prosecute cases of murdered journalists, taking it out of the hands of state authorities, who are historically more corrupt. The bill, according to the Committee to Protect Journalists, will implement a constitutional amendment passed in 2012. This comes as journalists have stepped up nationwide demonstrations to protest ongoing attacks against media workers as the country marks the one-year anniversary of a law intended to protect both journalists and human rights defenders. But as FSRN's Andalusia Knoll reports, challenges remain in fully implementing the law.