Newscast for Friday, August 23, 2013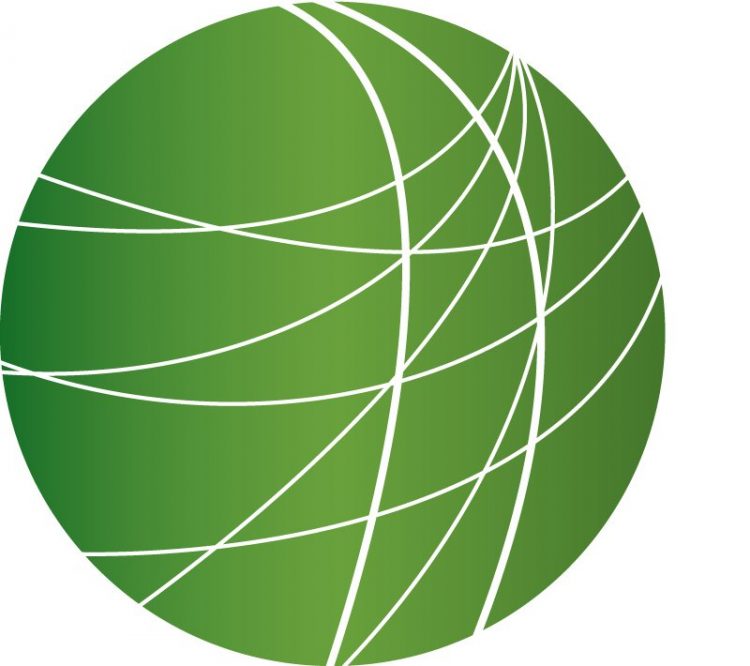 Syrian residents describe ongoing rocket assault in Ghouta, dozens of bodies from alleged chemical weapons
Multiple leaks reported at Fukushima's damaged nuclear plant as displaced residents file lawsuit
Local DC activists draw attention to racial profiling, incarceration ahead of March on Washington anniversary
Rally in Capitol highlights ALEC's role in voter ID bills across the country
HEADLINES
Soldier Robert Bales receives life sentence for Afghan civilian massacre
Staff Sargent Robert Bales was sentenced to life in prison without the possibility of parole today for shooting 16 Afghan civilians while deployed in the country.  Bales pleaded guilty earlier this summer in order to avoid the death penalty.  His lawyers cited PTSD and a brain injury in his defense, and had argued for parole to be left on the table.  Yesterday Bales apologized to the court for his crimes.
Ft. Hood army base shooter convicted by military jury
In other military legal news…  A military jury has found Army psychiatrist Nidal Hasan guilty of killing 13 people at Ft.  Hood, Texas in a 2009 shooting spree.  Hasan, had admitted guilt and defended himself during the trial – calling no witnesses and making no closing arguments.  Hasan said he committed the murders in order to protect Taliban leaders in Afghanistan.  With the conviction, Major Hasan will be eligible for the death penalty.  The US military court has not executed a US citizen in more than 50 years.
Sectarian violence flares in Lebanon
In Lebanon, two powerful explosions ripped through neighborhoods near mosques in the northern port city of Tripoli.  The attacks are being viewed as an escalation of sectarian tensions spilling over from the war in neighboring Syria.  FSRN's Jackson Allers has more from Beirut.
In recent months, Lebanon's Hezbollah-led government has openly admitted to sending hundreds of fighters to Syria to fight alongside the government of President Bashar al-Assad.  This has created deep divisions, with anti-Assad Salafist groups calling for retaliation.  Earlier this month, a car bomb killed at least 25 people in a Beirut suburb where Hezbollah holds massive political influence. Today's attack targeted two mosques run by Sunni Imams known to have ties with anti-Assad forces.  At least 30 people were killed and 400 more injured.  No one has claimed responsibility.. Meanwhile, tensions between Lebanon and Israel are on the rise.  Last night, four rockets were fired into Israel from south Lebanon.  Soon after, the Israeli air force said one of its jets destroyed "underground tunnels" in Lebanon used by a Palestinian resistance group.  The Israeli military spokesperson posted on Twitter the air strike was in response to the launch, but there has been confusion because the Israeli target was miles from the area where the rockets originated.  At this point, there is no clear indication Israel's target was directly related to the earlier rocket attacks.  Jackson Allers, FSRN, Beirut, Lebanon.
Snowden accuses British government of intentional leak
NSA leaker Edward Snowden is accusing the British government of intentionally releasing highly-sensitive information to a UK newspaper in order to bolster claims that Snowden's work with the press is causing harm.  The Independent published a story this morning disclosing the existence of a "secret internet-monitoring station in the Middle East."  The paper cites their source as Snowden's leaked documents.  But Snowden says he has never worked with The Independent.  In the Guardian newspaper, Glenn Greenwald, the journalist Snowden has been working with, published Snowden's response and a response of his own.  Greenwald wrote the information published in The Independent is "the type of disclosure which journalists working directly with NSA whistleblower Edward Snowden have thus far avoided."
Canadian anarchist sues Montreal police for "political profiling"
A Canadian student activist filed a lawsuit today challenging what she says is political profiling at the hands of Montreal police. Katie Nelson is being required to pay $6500 in fines accumulated since last year's tumultuous student strike in Quebec – fines her suit alleges are unjust.  FSRN's Aaron Lakoff has the story.
Katie Nelson, a 21-year old student at Concordia University in Montreal, filed suit against the City of Montreal and its police force for what she calls persistent physical, verbal and sexual harassment, as well as political profiling.  Nelson is an anarchist activist who was very involved in last year's student strike.  Since then, she has accumulated thousands of dollars in fines for jaywalking, ashing a cigarette on the ground, cursing in public and illegal assembly. Nelson believes the sheer volume of citations for seemingly trivial offenses points to political profiling.  Her lawyer is hoping to establish a Canadian legal precedent on the issue, which Nelson says would be important for activists.
"I really want to see a precedent on political profiling that can help other anarchists or activists who engage in political theory or political protest or dissent,  so that they are more safe and secure in their actions."
During the student strike, Montreal police made more than 3500 arrests.  The Quebec government formed a committee in May to investigate incidents surrounding the student strike, but the closed-door proceedings are being boycotted by both the police union and several student unions.  Aaron Lakoff, FSRN, Montreal.
FEATURES
Syrian residents describe ongoing rocket assault in Ghouta, dozens of bodies from alleged chemical weapons
As more details emerge about an alleged chemical weapons attack in Syria, world leaders are calling on the regime of Bashar al Assad to give UN inspectors access to the site. A UN team is currently on the ground in Damascus near the site of the attacks. It's been investigating previous claims of the use of poisonous gas — both by government and opposition forces — but the team is operating under restrictions imposed by the Assad government. Residents in the area of Ghouta, the site of Wednesday's attack, came under bombardment again today and are warning of dire shortages of medicine and supplies. Speaking today from one of the neighborhoods in Eastern Ghouta, local resident Thaer Addimishqi told FSRN via skype that they've resorted to using vinegar and water to treat those injured from attacks and that people in his neighborhood lack basic supplies like clothing, because survivors have had to discard contaminated belongings. He said after the sound of missiles began hitting his neighborhood early Wednesday morning, he rushed to a nearby makeshift clinic to find dozens of people dead and injured, many of them children. He spoke through an interpreter with the Shaam News Network.
"Most of them, they couldn't move much, they were just with wide eyes open and they couldn't move much. They were trying to rescue them. Others were having some shivering, some it was normal shivering, but some of them it was to an extent that they couldn't even give them a shot, they couldn't even insert a shot in their body. It was a very scary reaction and very scary to see."
Addimishqi said the attack began around 2.30 in the morning when many people were sleeping. He looked outside to see flashing rockets and a purple color spreading into the sky. His neighborhood has been under assault for months, so he said he was accustomed to seeing attacks by air in the past.
"But with these rockets in particular they were exploding high and it was higher than six, seven-story buildings so the gas starts from there. And when they went to the buildings to rescue the people, they found people dead already on the stairways trying to climb up people on the roof are dead or injured. People in the streets, even some people they were on their bikes, they were dead or injured, so the thing is this type of rockets that exploded from a distance from the ground made the injuries or made the attack much worse on the people."
That's Thaer Addimishqi, a resident of Eastern Ghouta in Syria, describing an alleged chemical weapons attack on his neighborhood earlier this week. In an interview today, President Obama expressed grave concern but indicated any stronger international response would need a mandate from the United Nations Security Council. Other western powers and UN Secretary General Ban ki Moon continue to condemn the attacks and are calling for an independent inquiry. As violence continues, Syria marked another grim milestone today. According the UN, the number of child refugees has topped one million.
Multiple leaks reported at Fukushima's damaged nuclear plant as displaced residents file lawsuit
In Japan today, the commissioner charged with overseeing the response to the damaged Fukushima Daiichi nuclear power plant called the operator of the plant "careless" and said officials failed to keep records of inspections on the hundreds of tanks holding contaminated water. This week, Tokyo Electric Power Company, or TEPCO, acknowledged that 300 tons of highly radioactive water is leaking daily from the tanks. Underground leaks are also taking place and workers are scrambling to contain the multiple leaks. This comes as watchdogs, environmental groups and residents have raised concerns about threats to the ocean, water supplies and an inadequate response for the tens of thousands of residents who remain displaced more than two years after the disaster began. For more, we're joined by Aileen Mioko Smith, executive director for Green Action, a nuclear watchdog group based in Japan. She joins us from Kyoto.
Local DC activists draw attention to racial profiling, incarceration ahead of March on Washington anniversary
Events marking the 50th Anniversary of the March on Washington are taking place across the country.  Illinois State University students are organizing a series of performances to pay tribute to Bayard Rustin, an organizer of the 1963 march. In Detroit, where Martin Luther King, Jr. originally delivered a version of his "I Have a Dream" speech, thousands gathered for a march earlier this summer. Now, that energy is coming to Washington, DC, site of the historic march and rally. Several days of events kick off this weekend. Marchers will gather Saturday at the Lincoln Memorial to protest against a number of civil rights issues that persist: the attack on voter rights, racial profiling, poverty and discrimination. Local activists are organizing to have a share in the weekend's events, and they hope to address racial profiling within DC law enforcement, which they say is part of the "New Jim Crow." They are planning two feeder marches from opposite ends of the city, and hope to bring national attention to racial inequalities in the Nation's Capital. Laura Lising, one of the group's organizers, explained to FSRN why the group was formed and how they are plugging in their campaign to the March:
LISING: Well I think there has been a new life breathed into the march by the anger around Trayvon Martin's murder and the acquittal of Zimmerman, despite the clear fact that he was the murderer. And so people are going to be going down there, not to just celebrate this event that happened 50 years ago, but to demand an end to continuing racist practices. And so we see ourselves in that spirit.  Most of us, all of us who are involved in organizing were out for Trayvon, night after night after the Zimmerman acquittal happened… But we want to address local issues as well, and we bring the issue of racial profiling in DC to the national stage, and this is an amazing opportunity to do so.
The group of activists are united behind putting an "end to racial profiling." They have been holding public meetings in neighborhoods across DC to share the findings of two studies published in July, one by the Washington Lawyers Committee and another by the American Civil Liberties Union. Both reports show a pattern of racial profiling by DC law enforcement. The reports look at overall arrest rates, and the ACLU's study focuses on racial disparities for non-violent offenses, particularly marijuana arrests. The study revealed that African Americans in Washington, DC are eight times more likely to be arrested for a marijuana offense, despite near equal usage among black and white communities. Stuart Anderson, founder of the non-profit organization Family and Friends of Incarcerated People (FFOIP) said he began organizing when he himself was imprisoned.
ANDERSON: I started working with fathers in 1993, inside Lorton. When they closed Lorton, the onus of incarceration, the cost of incarceration was shifted from the city, from the state, or from the federal onto the backs of families.
Anderson said that creates a vicious cycle that weakens families and communities. His organization provides support and training to the children of those behind bars; children that Anderson says are at a higher risk of being incarcerated themselves.
ANDERSON: There are over 1.7 million children of people who are incarcerated in the United States right now today. And of those children, approximately half of them are under the age of 10.
Anderson's group and other local organizations, are planning a rally for this evening, and will join the larger national contingent on Saturday to highlight ongoing problems with racial profiling. Other local leaders expressed skepticism that their voices would be included in the national program of events. Damian Smith, a DC artist and activist, echoed recent remarks by Cornel West that someone as outspoken as Dr. King would not be invited to speak at the march today.
SMITH: Martin Luther King would talk about extra-judicial assassinations. You know why I know Martin Luther King would talk about drones and extra-judicial assassinations? Because in his time when the war of his time was taking place he spoke at great risk to his own personal reputation about that war.
Like the organizers behind the original March in 1963, the coalition of local groups demands concrete policy change, including oversight of DC's police department practices that criminalize African American youth. They plan to hold an open mic and neighborhood forum commemorating the original march date on August 28, the same day President Obama is scheduled to give a speech on race and economic injustice from the Lincoln Memorial.
Rally in Capitol highlights ALEC's role in voter ID bills across the country
Activists rallied in Washington today as well, protesting outside the offices of the American Legislative Exchange Council, the group that drafted and lobbied for many voter ID bills across the country. In the lead-up to the 50th anniversary of the March on Washington, civil rights groups are calling attention to these laws, which they say disenfranchise voters of color, students, the poor and elderly. The rally comes one day after the Justice Department announced it is suing the state of Texas today, for violating the Voting Rights Act by passing a "strict, photo" ID law. FSRN's Alice Ollstein has the story.