Newscast for Tuesday, July 30, 2013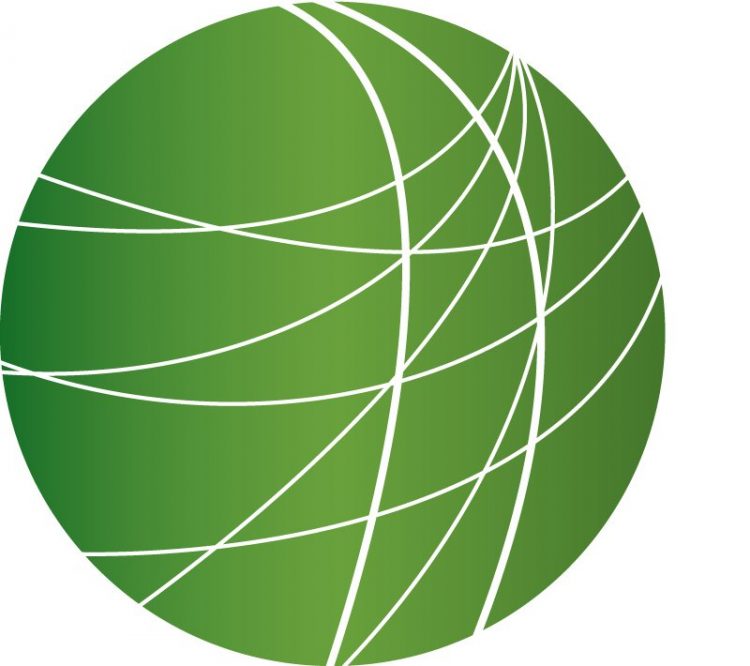 Military judge acquits Bradley Manning of aiding the enemy charge, convicts on most other counts
Transparency advocates push for protections for whistleblowers on day of Manning guilty verdict
Civic groups raise concerns over voting ahead of Zimbabwe presidential election
In Myanmar's push for foreign investment, land grabs threaten local residents, farmers
HEADLINES
Manning avoids conviction on most serious charge
Bradley Manning was acquitted today of aiding the enemy. A military judge ruled against government prosecution's most serious charge. But former Army analyst, who leaked classified and sensitive documents to WikiLeaks was found guilty other charges and faces lengthy jail time.
Christian area in northern Nigeria bombed
More than 25 people are dead after multiple bomb explosions in Nigeria's northern city of Kano.  FSRN's Samuel Okocha reports.
Residents say they heard four different explosions in Sabon Gari, a predominantly Christian neighborhood in Kano. The blasts targeted a street poplar for its open bars and restaurants. No one has claimed responsibility for the blasts which left dozens dead and others hospitalized Monday night. A local journalist told FSRN private and government hospitals reported more people died of their injuries today. Earlier this year, a suicide bomber attacked a bus station in the same area, leaving 22 people dead. That attack was blamed on Boko Haram, an extremist group fighting for the strict application of Islamic Sharia law across northern Nigeria. No group has taken responsibility for the most recent attack. Samuel Okocha, FSRN, Lagos.
Tunisia remains unstable as calls for government resignation intensifies
Unrest continues today in Tunisia, with anti-government protesters pushing the moderate Islamist-led government to speed the drawn-out political transition and control extremists.  Yesterday the army blocked off access to a square where government supporters and largely secular opponents clashed violently. Today, the country's largest union issued a call for the government to step down.
India approves creation of new state in south
The Indian Government today approved the creation of new state named Telangana. It will be carved out of the southeastern Andhra Pradesh state, which is now the fourth largest in India.  Advocates for and against the proposal to split have been protesting for days. FSRN's Prabhakar Mani Tewari has more.
After five decades of pushing by supporters of a separate Telangana state, the national government gave the go-ahead Tuesday to create the 29th state of India. The Telangana region became part of Andhra Pradesh in 1948, just a year after India gained independence from Great Britain. Supporters say since then, the state government has done little to encourage economic development. The debate has prompted days of general strikes and blockades around Andhra Pradesh, with protesters coming out on both sides. The local Telugu Desam political party has opposed the move. One leader spoke to reporters at a protest today.
"We will never accept the division of state and we'll intensify our agitation to oppose it."
It will take about six months for Telangana to officially separate. The government's decision to allow the state to split has given hope to similar movements in other parts of the country.  Prabhakar Mani Tewari, FSRN, Kolkata.
Disability rights advocates lose challenge in UK high court
Today a group of families in the UK facing cuts to their disability benefits lost a court case challenging what some are calling a "bedroom tax."  The benefits changes were introduced in April as a government measure to reduce the deficit. FSRN's Francis Ngwa reports from Liverpool.
The London high court said the housing benefit cuts introduced in April did not discriminate against people with disabilities. The government's plan cut disability housing benefits by about $85 dollars a month to families it deemed had too many bedrooms. The court however criticized the government for not respecting a lower court ruling, which said some families should be exempt if parents could show their child's disability prevented them from sharing a room. Minister for Disabled People Esther McVey defended the program at a press briefing.
"There are a quarter of a million people in overcrowded homes. We have to look at it in the round on how best we help all disabled people."
The government estimates that 420,000 people are affected by the changes. Lawyers for the claimants say they will appeal the high court decision. Francis Ngwa, FSRN, Liverpool.
Utah climate activists halt road construction near future bitumen mine
In an act of civil disobedience, a group of climate activists in Utah temporarily halted road construction to a proposed new tar sands mine in the southeastern part of the state. They blocked the road, held banners decrying the environmental impacts of oil development, and three people locked themselves to pieces of machinery at the work site. The group Peaceful Uprising says the US Oil Sands Inc. mine has all the necessary permits to move forward, but has not begun extraction. The Canadian company has the leases to 50 square miles of land in Utah. The environmental group says the Bookcliffs Range site is slated to become the first large-scale tar sands mine in the United States. Activists remained at the site into Monday evening.
FEATURES
Military judge acquits Bradley Manning of aiding the enemy charge, convicts on most other counts
Today, a military judge found Army Private Bradley Manning guilty on espionage, theft and computer fraud charges related to his leaking of hundreds of thousands of government and military documents to Wikileaks, but acquitted him of the most serious charge he faced of aiding the enemy. Judge Col. Denise Lind read the verdict from the bench at Ft. Meade, Maryland. She said she would release details of her findings later. Sentencing begins Wednesday. Manning, who had previously plead guilty to some of the 22 counts against him, could now face more than 100 years in prison. Outside the courtroom at Fort Meade, supporters for Manning gathered this morning ahead of the verdict. FSRN spoke to Mike Mckee, one of the organizers with the Bradley Manning Support Network. He described the gathering, larger than it had been in weeks.
"We had about between 50 or 60 people here today as well as a rather revved up media presence as well, both representatives of American media and foreign as well. We've held a vigil on the first day of each week of court proceedings, attendance fluctuates, this was certainly one of the larger ones although the numbers weren't totally uncommon. You saw a good variety of home-made signs as well as banners that people have made for various events and demonstrations that have been had for Bradley over the past year."
McKee said he made the trip from Oakland, California to witness today's ruling because it was a key event in the debate on freedom and secrecy.
"Well, I think the trial is of tremendous importance because what we've seen in the government's argument and what we very well may see in the court's decision is an approximation or a stand-in for the enemy is now equated to the general public at large and information being available and I think that is obviously very troubling."
Adam Klasfeld is a reporter with the Courthouse News Service. He's been covering the Manning court martial. Speaking from Ft. Meade today, he said Manning's act of bringing the material to the public would have implications for years to come.
"The largest intelligence leak in US history. It has many different facets. Bradley Manning revealed the world of how diplomacy functions behind closed doors. What the secret conduct of war is and what the dimensions of these are and in learning that, in making sense of it, we come to learn a more intimate perspective."
Today's ruling followed weeks of arguments and capped a three year period, during which at times Manning had been held in solitary confinement and under other restrictions. Klasfeld said the portraits of Manning that emerged from the prosecution and defense diverged and in the final weeks, language from the prosecution grew increasingly polarizing.
"Describing Manning as a traitor, using that word for the first time, and a hacker and using the language of espionage and then we get this radically different perspective from the defense that the leaks did not cause the tremendous amount of damage that everyone had originally anticipated."
That question of damage could be an important factor during the sentencing phase of the trial, which begins tomorrow.
Transparency advocates push for protections for whistleblowers on day of Manning guilty verdict
The news of Manning's verdict came as whistleblowers and their advocates from around the country gathered in Washington for a summit on how to better support those who have reported government or private sector wrongdoing, and how to protect future whistleblowers from retaliation. The legal experts and former whistleblowers at the conference said the Manning trial has had serious repercussions for government transparency and the freedom of speech.  On Capitol Hill, FSRN's Alice Ollstein has more.
Civic groups raise concerns over voting ahead of Zimbabwe presidential election
Voters in Zimbabwe go to the polls Wednesday to elect a president. President Robert Mugabe has held office since Zimbabwe gained independence 33 years ago and is again running for re-election. Mugabe is being challenged by longtime political opponent Morgan Tsvangirai of the movement for democratic change.  Tsvangirai is a former trade union leader, who has survived assassination attempts, and his campaign has focused on economic growth for the country. But many civic organizations are worried that the Zimbabwe electoral commission, or ZEC, is unprepared for the election, citing problems with voter registration and irregularities in the voting rolls. Past elections have been marked by violence. FSRN's Garikai Chaunza reports from Harare.
In Myanmar's push for foreign investment, land grabs threaten local residents, farmers
Two years after generals in Myanmar, the country also known as Burma, transitioned to a quasi-civilian government, parliament is passing laws to protect land tenure and prevent rapacious economic development. But other laws are meant to encourage economic growth and foreign investment, and developers are confiscating land across the country for range of industrial, real estate and energy projects, putting some farmers at risk. FSRN's Mike Ives reports from Yangon and a nearby village where the government is evicting residents to build a Japanese-financed industrial zone.