Newscast for Tuesday, April 16, 2013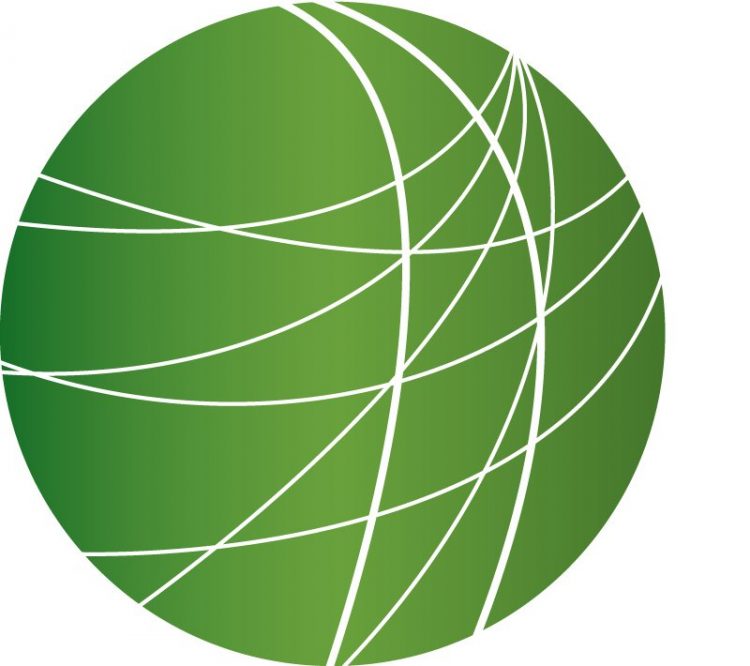 Federal investigation into Boston bombings expands as city responds to scores of injuries
Boston residents describe shock after explosions; plan interfaith vigil for community
Report finds US use of torture after September 11 attacks had global reach, violations spanned presidencies
New York parents urge boycott of high stakes testing at public schools
HEADLINES
Three dead, more than 170 injured in Boston; investigation ongoing
Boston authorities confirm today that three people are dead, including a child, and more than 170 people are injured after two explosions yesterday in Boston. Chuck Rosina reports.

Monday's tragic attack on the Boston Marathon turned a glorious celebration into instant shock and horror. The city is still reeling in the aftermath, with 12 square blocks closed to traffic, and a heavy police presence. President Obama addressed the nation again this morning.
"The American people refused to be terrorized, because what the world saw yesterday in the aftermath of the explosions were storied of heroism, and kindness and generosity, and love. Exhausted runners who kept running to the nearest hospital to give blood, and those who stayed to attend to the wounded, some tearing off their own clothes to make tourniquets. The first responders who rushed into the chaos to save lives, and the men and women who are still treating the wounded at some of the best hospitals in the world….and the good people of Boston who opened their homes to the victims of this attack and those shaking by it."
Chuck Rosina, FSRN, Boston. We'll have more on the Boston blasts later in the newscast.
Senate immigration reform proposal introduced; includes arrest quotas and drones
A group of US Senators introduced a long-awaited  proposal on immigration reform today. While the plan does map a path to citizenship for US residents without legal status, the route is long and costly.  Alabama Senator Jeff Sessions said he's against it.
"Really, I'm opposed to that. I don't think that's necessary.  Actually I don't even think they been  asking for that. I think that's the Democratic Party…"
The proposed measure includes $ 4.5 billion for border security to cover personnel and equipment  including drones and fencing. People living in the country without legal status could apply for Registered Provisional Immigrant, or RPI, status but not until the entire southern border is 90 percent secure, as defined by the number of apprehensions.  Those with RPI status would be able to legally work and travel outside the US, but would not qualify for social services. After 10 years, they could apply for a green card, and three years later, citizenship.  The House is expected to release it's immigration plan soon.
Senegal's former so-called "minister of earth and sky" jailed on charges of corruption
The son of Senegal's former president is in jail today. Karim Wade is accused of corruption while he held multiple cabinet posts during his father's twelve  year rule.  Alpha Jallow reports from Dakar. Karim Wade simultaneously held a number of cabinet posts under his father's presidency from 2000 to 2012. Wade was in charge of huge energy and infrastructure projects and budgets. Wade's assets are valued at almost $ 1.5 billion dollars and include a number of foreign companies including Dubai Port World, a Moroccan bank and an airport ground support company. He's accused of amassing his formidable wealth through illicit gains during his time in office. His lawyers submitted thousands of documents to the court yesterday, just before his arrest. Wade is also under investigation in France following a complaint from Senegal regarding financial transfers. Alpha Jallow, FSRN, Dakar, Senegal.
Major earthquake in Iran is felt around Persian Gulf and in India; dozens dead in Pakistan
Dozens are dead in Pakistan today after a powerful earthquake in neighboring Iran, the strongest in the region in nearly 50 years.  Iranian officials declared a state of emergency following the 7.8 quake centered in the country's southeast. State media report the epicenter was very deep and was located in a sparsely populated region. But rescuers are still trying to reach remote areas  The tremor was felt in cities around the Persian Gulf coast, and as far away as India.  It's the second earthquake in southern Iran in a week. Last Tuesday a 6.1 earthquake struck near the country's only nuclear power plant – no damages to the facility were reported.
Japanese judge won't close nuclear power plant despite proximity to geological  fault line
In Japan, a court refused to shut down the country's only two operating nuclear reactors. Anti-nuclear activists had requested an injunction because the Ohi power plant is located on a fault line. Its not clear if the fault is currently active.
Seven people dead in post electoral violence in Venezuela; opposition calls for recount and protest
The Venezuelan  government claims they  foiled a coup attempt organized by opposition candidate Henrique Capriles, and blamed him for Monday night's violence during which seven people died. Irene Caselli reports from Caracas.
Few details are known about the seven people who the government said died on Monday night. Two were a couple who lived near Caracas. The rest reportedly died when protests across the country turned violent. In a national TV broadcast, Nicolas Maduro spoke of a chronicle of a coup foretold, comparing  the unrest to a 2002 coup that deposed Hugo Chavez for two days. Maduro blamed the violence on Capriles, who he accused of acting on the whim of the bourgeoisie. Maduro, who was handpicked by Hugo Chavez as his successor, won a narrow victory in Sunday's election. The National Electoral Council proclaimed him president on Monday, but opposition leader Capriles has not accepted the results and has asked for a full recount. Capriles also asked supporters to carry out peaceful protests across the country by banging pots and pans. He also called for a march on Wednesday to the seat of the National Electoral Council to demand a recount. Maduro said he won't allow the march to take place.
FEATURES
Federal investigation into Boston bombings expands as city responds to scores of injuries
Federal, state and local investigators continue to seek evidence in response to yesterday's explosions at the Boston marathon. Three people were killed, including an 8-year-old boy, and more than 170 injured after two bombs went off near the finish line of the race. At a press conference this morning, Boston Mayor Thomas Menino said the city will overcome.
"Yesterday, terror was brought to the city of Boston. Tragedy was brought to one of our neighbors, also. This is a close-knit place, the city of Boston. Here we know our neighbors, we grieve for them. We grieve for the little boy who we knew from Dorchester. But also today I want to say, we knew our heroes also. They're the men and women who wear the helmets, who wear the badges, the runners who helped us yesterday during this time of need."
Many of those injured lost limbs. Some remain in critical condition. Dr. Ron Walls, head of Emergency Medicine at Brigham and Women's hospital, said many people were hurt by shrapnel from the blasts.
"For a lot of these patients their life will now be divided into two parts: the part before that blast and the part after it. And the patients were remarkably stoic, to the point of almost being heroic, I would say, able to articulate their pain, or their distress, their shortness of breath or whatever they were feeling. Really cooperative with the priovider-teams to really help us to take care of them. Amazing in how they handled the initial pain and in the few minutes it took us to treat that pain so that they were comfortable.  And I would say in terms of recollection, their recollection starts at the moment of the blast, they could tell you where they were, but then there's this event and then everything after that."
In addition to emergency responders, runners and spectators rushed to help the wounded. One of those was peace activist and Red Cross volunteer Carlos Arredondo, who was at the race to support athletes running to honor troops who have died. Arredondo's son died in Iraq in 2004. A second son committed suicide in 2011. Moments after the explosions, Arredondo rushed to save the wounded. In one moment captured by a photographer, Arredondo runs down the street with two medics, helping to keep the wounds closed on a severely injured man being transported in a wheelchair. Later, shaking and holding a blood stained flag, Arredondo and his wife Mélida spoke to Occupy activist Joan Livingston.
"When this bomb blew up, pretty much took off at least 30 people right there. And limbs and arms and everything was off. And then a second bomb, just a few seconds later blew up, [50 yards to the West] very close at least 12 or 15 yards away from the first bomb explosion and really took a lot of people down. And thank God I had the heart to go across and to help some people out by putting tourniquets with [the] own clothes."
The FBI is leading the investigation into the bombing, working with the Joint Terrorism Task Force, ATF, Boston Police and Massachusetts State Police. Special Agent in Charge Richard DesLauriers said they will continue talking to residents and witnesses in the coming days.
"The citizens of Massachusetts and the city of Boston should expect to see the FBI and its JTTF partners conducting investigative activity in the greater Eastern Massachusetts and Boston areas. Assistance from the public remains critical in establishing a timeline of events, which leads to swift conclusion through due diligence and strong investigative activity. We commend the public. We commend the citizens of Boston and the citizens of the Commonwealth of Massachusetts for the information that has been provided to law enforcement so far. And we strongly encourage that assistance to continue."
Boston residents describe shock after explosions; plan interfaith vigil for community
After the explosions, officials halted the Boston Marathon and thousands of runners were stopped short of crossing the finish line. One of those who ran is John Gallinagh. He's a resident of South Boston and he was running in the marathon to represent the Massachusetts National Guard. He joins us from Boston. Another event is taking place this evening is an interfaith vigil at the Arlington Street Church in Boston. Catie Scudera, intern minister at the Arlington Street Church joins us now.
Report finds US use of torture after September 11 attacks had global reach, violations spanned presidencies
In the decade following the September 11th terrorist attack, US officials authorized and widely used torture techniques that violated the Constitution and many international laws. That's according to a new report from The Constitution Project, an independent think tank that conducted a multi-year, on-the-ground investigation in Iraq, Afghanistan, Guantanamo Bay and at CIA black sites overseas. The investigation found wrongdoing by the Bill Clinton, George W. Bush and Barack Obama administrations, and urged greater transparency and accountability going forward. On Capitol Hill, FSRN's Alice Ollstein has more.
New York parents urge boycott of high stakes testing at public schools
Starting today, students in New York State's public schools will begin a series of reading and math tests based on new federal guidelines designed to determine college aptitude. However, not all students will be participating. A group of parents from across the state are opting their children out of the exams. They are encouraging other parents to join them in a statewide boycott effort. FSRN's Peter Rugh has more.