Newscast for Wednesday, July 3, 2013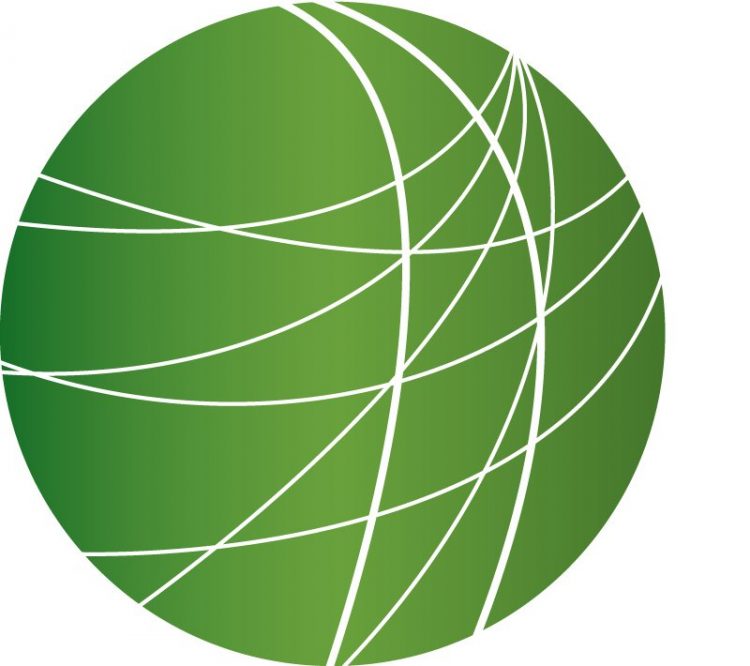 Egypt's military suspends constitution, removes Morsi from power after massive protests
Military prosecutors rest case against Bradley Manning with argument for "aiding the enemy" charge
Activists plan protests across US to demand protection of Fourth Amendment privacy rights
Obama Administration to delay employer mandate provision in health care reform
Federal court strikes down Dodd-Frank rule to require disclosure of corporate payments to foreign governments
HEADLINES
Egyptian military deposes President Morsi to celebrations from anti-government protesters
The Egyptian military has pushed President Mohamed Morsi out of office, in what appears to be a coup d'état.  Earlier in the evening, soldiers surrounded supporters of Morsi's Muslim Brotherhood in the streets.  A general later announced the constitutional court would rule until elections are held.  FSRN will have more on the situation later in the program.
North Carolina GOP pushes surprise abortion legislation through Senate
The North Carolina Senate has passed a bill containing language further restricting abortion availability in the state.  Hundreds of reproductive rights advocates protested at the capitol this morning.
"Shame on you!  Shame on you!"
Last night the Republican-led state Senate added several anti-abortion provisions to a bill banning the use of Sharia law in family courts.  The additions were made quickly and with little notice, and even the Republican governor issued a statement criticizing the manner in which it was pushed through.  The legislation would ban certain insurance providers from offering abortion coverage and require clinics to meet the same licensing requirements as surgical centers, which would put all but one abortion provider in the state out of business, according to the News and Observer newspaper. The bill will now go to conference to resolve differences between the Senate and House versions.
France calls for trade deal delays with US after spying discovery
France's government today called for a delay to negotiations on a sweeping new free trade pact between the US and the European Union.  The talks, slated to begin on Monday, have been jeopardized by new revelations of American spying on EU offices in New York, Washington, DC and Brussels.  From France, FSRN's Liam Moriarty has more.
Recent reports that the National Security Agency bugged E-U diplomatic offices and accessed their computer systems have triggered outrage in capitals across Europe.  Today the Socialist government of Francois Hollande called for a two-week delay to the start of talks on the trade deal.  A spokesperson said the time-out was needed to get answers about the extent of – and the motivations behind – the American surveillance of its European allies. Paris says will seek support for the delay from other EU countries, but so far, the response has been cool.  Even though European Commission President Jose Manuel Barosso called the spying allegations "very disturbing," and German Chancellor Angela Merkel said "bugging friends is unacceptable," both Berlin and the Commission says they see no reason not to start the talks on schedule.  Liam Moriarty, FSRN, Normandy, France.
Bug found in Ecuador's Embassy in London
Ecuadorian officials say they have found a hidden microphone in their London Embassy, the building that houses WikiLeaks founder Julian Assange.  The bug was reportedly discovered in Ambassador Ana Alban's office.
"We are sending it to someone who can respond, what is this about?"
Audio from ITN.  Ecuador has recently come under criticism from the United States because it is currently considering an asylum request from accused NSA leaker Edward Snowden.  Bolivia is also getting caught up in the politics surrounding the Snowden case.
Bolivia presidential plane delayed, suspected of transporting Edward Snowden
Bolivian President Evo Morales was allegedly prevented from entering the airspace of France and Portugal and later Italy and Spain.  Bolivian officials say international authorities diverted the plane because they suspected Snowden was on board.  Morales was traveling back from an energy conference in Russia and landed in Austria, instead of Spain, to refuel.  FSRN's Aldo Orellana López reports from Bolivia.
Vice President Alvaro Garcia Linera said in a national press conference this morning that Morales was kidnapped by European countries, in complicity with the government of the United States.
"President Morales was kidnapped by an imperial, abusive, arrogant and unjustified decision.  The presidential plane has immunity, and according to international law, it cannot be subject to any form of requisition.  As a government we are making all possible international protests."
Linera said Bolivia is filing a complaint at the United Nations and the High Commission for Human Rights.  The Union of South American Nations will meet Thursday to evaluate the situation. Morales was grounded for about 14 hours in Vienna before being allowed to leave for home.  Austrian and Bolivian authorities say Snowden was not on board the president's plane. Meanwhile in La Paz, Morales supporters have been protesting outside the embassies of France, Spain and the United States.  Bolivi has summoned the diplomatic representatives of the governments involved to explain their actions.  Aldo Orellana López, FSRN, Cochabamba.
US drone strike kills 16 in Pakistan
A US drone strike in Pakistan has killed at least 16 people.  Pakistan's Foreign Ministry released a statement soon after "strongly" condemning the strike in North Waziristan.  International media report the attack focused on one house suspected to be occupied by Haqqani fighters.
FEATURES
Egypt's military suspends constitution, removes Morsi from power after massive protests
In Egypt, crowds erupted in celebration in Tahrir square after military leaders announced a "road map" to transition the country from the leadership of President Mohamed Morsi.  Fireworks exploded, green laser lights bounced off building walls, and Morsi opponents danced and waved flags. This evening, local time, after much speculation, the military announced it dissolved the constitution and said the Chief Justice was temporarily taking over presidential authority. Massive protests took place throughout Egypt all day, by both Morsi supporters and opponents. Some violence over the last 24 hours led to an estimated 18 killed and 200 injured, according to the Health Ministry. FSRN reached journalist Sharif Abdel Kouddous, correspondent for "Democracy Now!" and a fellow at the Nation Institute, earlier today in Cairo. He described the huge crowds in Tahrir Square.
Egypt's military had imposed a 48-hour deadline that expired today for Morsi to respond to the opposition. Last night, Morsi delivered an address, reminding his opponents that he was democratically elected and warned that his forced removal could lead to more violence. Today, Morsi issued a statement which said, "The Presidency's vision includes the formation of a coalition government that would manage the upcoming Parliamentary electoral process, and the formation of an independent committee for constitutional amendments to submit to the upcoming parliament." Members of the Muslim Brotherhood have called the military's actions a coup. Freedom and Justice Party leader Mohamed Beltagy, heard through an interpreter on Al Jazeera.
"It is known to all that we have never been a party to any confrontation or engagement…it is nothing short of a coup against legitimacy."
In the thick crowds that have gathered in Tahrir Square, women are also increasingly reporting harassment and sexual assault. Mobs have sexually assaulted or raped at least 91 women in Tahrir Square in the past four days, according to rights groups and monitors in Cairo. The group Operation Anti-Sexual Harassment/Assault confirmed 46 attacks just on June 30th, the day of the biggest protests. Group members say that as of yesterday, they intervened to protect more than 30 women being assaulted. Four needed medical assistance, two had to be evacuated by ambulance. In its suspension of the country's constitution, the military also said plans would begin soon for a new presidential election.
Military prosecutors rest case against Bradley Manning with argument for "aiding the enemy" charge
This week, military prosecutors rested their case against Army Private Bradley Manning, who faces 22 charges in relation to leaking government and military documents to the anti-secrecy group Wikileaks. Prosecutors attempted to show that some of the material leaked by Manning had been used by Al Qaeda, a key claim in the prosecution's harshest charge, aiding the enemy. For the latest on the court martial proceedings at Ft. Meade, Maryland, we're joined by journalist Kevin Gozstola. He's covering the Bradley Manning trial for firedoglake.com. He is also co-author of Truth and Consequences: The US vs. Bradley Manning.
Activists plan protests across US to demand protection of Fourth Amendment privacy rights
More than 90 protests against government spying are scheduled across the country Thursday, July 4th. Participants in the Take Back the Fourth national day of action are demanding Congress protect the Fourth Amendment's privacy protections. FSRN's Janelle Irwin has more.
Obama Administration to delay employer mandate provision in health care reform
The Obama Administration announced this week that it will delay the implementation of a key provision of the Affordable Care Act, until  2015. The so-called employer mandate would have imposed a $2,000-3,000 fine on companies with 50 or more workers that do not provide affordable health insurance. The law defines "affordable" as costing no more than 9.5 percent of the worker's income and covering at least 60 percent of  health care costs. In Washington, FSRN's Alice Ollstein has the details.

Federal court strikes down Dodd-Frank rule to require disclosure of corporate payments to foreign governments
A federal judge struck down a piece of the Dodd-Frank financial reform law this week, siding with the American Petroleum Institute against the Securities and Exchange Commission. The rule in question, which was ordered by Congress back in 2010, would require oil, gas and mining companies to disclose the payments they make to foreign governments. Ian Gary is an oil and mining policy expert with Oxfam America, who joined the SEC in this case. He said the intent of the rule was to increase transparency and prevent corruption in resource-rich countries.
"Good examples are places like Angola, where a small clique is controlling oil revenues while the population lives in poverty. Another example is Equatorial Guinea, where the president has been ruling with an iron hand for the last several decades. The country has a per-capita income of over 20 thousand dollars, but the large majority of people live in abject poverty."
Since the Dodd-Frank reforms passed Congress in 2010, the SEC has been gathering public comments and researching the pros and cons of this rule and several others. The American Petroleum Institute, which represents fossil fuel giants BP, Shell, Chevron and others, sued the agency after they released the final transparency rule last fall. District Judge John Bates struck down the rule this Tuesday. He said the federal agency went beyond the intent of Congress by requiring these disclosures be accessible to the public, not just the US government. But Gary, echoing statements by the SEC and the Senators that originally wrote this rule, said the public disclosure element is crucial.
"Anybody with an Internet connection will be able to go find that information. So if you're sitting in the Niger Delta, being able to find out how much exactly a company is paying the Nigerian government for a project where you live is hugely important. Not only for the citizens, but the regional governments as well."
The SEC is currently reviewing the judge's ruling, and could either rewrite the disclosure rule or appeal this ruling to a higher court.