Newscast for Thursday, June 20, 2013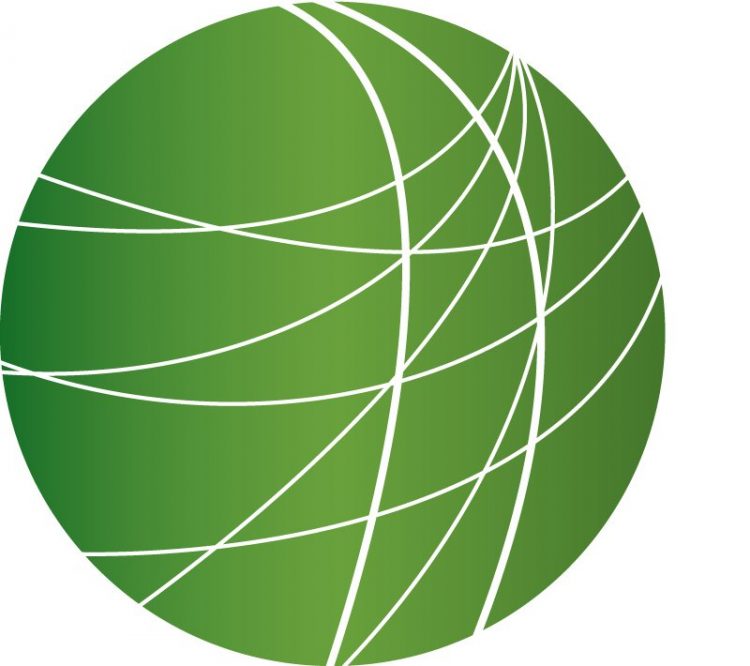 Supreme Court releases rulings that could affect consumer rights and health of sex workers
Protests continue in Brazil after government backs away from fare hikes
Trade deal between US and Europe could increase corporate influence, weaken consumer protection, activists warn
Global refugees hit highest number in two decades, driven by conflict in Syria
Mumia Abu-Jamal on NSA whistleblower Edward Snowden: "Traitor Hater"
HEADLINES
Farm Bill fails to get past the House
The US House has defeated the Farm Bill.
"The yeas are 195. The nays are 234. The bill has not passed."
The nearly $1 trillion omnibus legislation covering everything from milk prices to farm subsidies to food stamps went down with most Democrats opposing it in part because of massive cuts to social benefits. Florida Democrat Corrine Brown:
"I will vote for no bill that cuts $20.5 billion from the SNAP program."
President Obama had threatened to veto the House bill if it had passed.
Oregon high court says death row inmate cannot refuse a governor's reprieve
The Supreme Court of Oregon says a man on the state's death row cannot compel the Governor to allow his execution. In 2011, Governor John Kitzhaber gave a reprieve to Gary Haugen and stated that no executions would take place while he was in office because "Oregon's application of the death penalty is not fairly and consistently applied," and he didn't "believe that state sponsored executions bring justice." But Haugen sued on several grounds, saying that he wanted the execution to go forward. Today's unanimous decision by the Oregon high court stated Haugen has no legal right to compel an execution, and that the uncertainty of whether he would eventually be put to death did not amount to cruel and unusual punishment.
Ex-gay ministry to close doors, apologizes to gay community
Exodus International, the Christian anti-gay group that offered debunked conversion therapy to LGBT people, is shutting down after nearly four decades.  Exodus President Alan Chambers, at one time a self-proclaimed ex-homosexual, preached that gays and lesbians could choose to be straight through Christianity. He spoke to the Christian program Pure Passion in 2009.
"My relationship with Christ led me to a happy, healthy relationship with my wife that does meet a lot of my needs."
In a statement on the Exodus International website posted Wednesday, Chambers apologized to those people who had gone through his program and suffered "shame and guilt when your attractions didn't change." At the ministry's conference he said fear is what motivates people in the church.
"My true story is I spent the majority of my life pretending to be something that I'm not because I was afraid of the church."
Chambers said for years he conveniently omitted his own same-sex attraction in the name of advancing Exodus International's conversion therapy. Exodus International's board voted to close down, but say they will start another ministry called Reduce Fear. It's unclear at this time what the specific attitude of that group will be towards the LGBT community. The website says independent groups affiliated with Exodus will continue, but not under the Exodus International name.
Syrians speak out against al Qaeda group fighting with opposition
Residents of the Syrian city of Raqqa are protesting the al-Nusra Front, the al Qaeda-linked faction fighting with other armed groups against the Syrian government. Al-Nusra took the city of Raqqa earlier this year, reported the Guardian, and now has full social, legal and economic control of the city. Reports are beginning to emerge of al-Nusra fighters turning on other opposition groups, assassinating members of the Free Syria Army and threatening their families.  A video posted on line claims to show residents of Raqqa pushing back against the Islamist rule. One young girl speaks to the camera. Al-Nusra arrested my father one month ago, she says. My father was fighting Assad's regime. They don't represent our Islam.  I want my daddy back. Later in the video, the girl leads the crowd in chants, but then breaks down crying. The Telegraph reports that the first shipment of Western-backed weapons has made it to the front lines in Aleppo. Opposition fighters are using anti-tank missiles from Saudi Arabia.  Last week, President Obama approved additional military aid for opposition forces.
Palestinian PM resigns after just two weeks in office
Palestinian Authority Prime Minister, Rami Al-Hamdallah, has tendered his resignation, less than three weeks after taking office.  Media reports say he resigned because of "infringement on his authority" stemming from a power struggle with Palestinian President Mahmoud Abbas.
WHO reports alarmingly high worldwide rate of violence against women
More than one in three women internationally have been or will be affected by physical or sexual violence in their lifetime.  A new report out from the World Health Organization calls violence against women a "global health problem of epidemic proportions."  The study links physical and sexual violence to several women's health problems like depression, alcoholism, unwanted pregnancy and abortion, and low infant birth weight.  It says women who are sexually assaulted are 1.5 times more likely to contract several sexually transmitted diseases. For women in sub-Saharan Africa, that list includes HIV.
FEATURES
Supreme Court releases rulings that could affect consumer rights and health of sex workers
The US Supreme Court did not release the much-anticipated rulings on marriage equality or voting rights today, but the Justices did announce three other opinions. In an 8 to 1 decision authored by the Court's newest Justice Elena Kagan, the Court limited the ability of judges to impose enhanced sentences on people because of previous crimes on their record. FSRN's Alice Ollstein examines two other rulings that could have significant impacts on the rights of consumers and the health of sex workers around the world.
Protests continue in Brazil after government backs away from fare hikes
In Brazil, protests continued in cities throughout the country as officials increased security around government offices and buildings. Demonstrators said they have plans to march in major cities, even after the government said it would reverse bus fare hikes in Rio de Janeiro and Sao Paulo. The price hikes sparked the protests, but they quickly widened to include opposition to graft, high government salaries, spending on upcoming sporting events, such as the 2014 World Cup, and other social issues. For more, we're joined by journalist Sam Cowie. He's been covering the protests and joins us from Rio de Janeiro.
Trade deal between US and Europe could increase corporate influence, weaken consumer protection, activists warn
The US Senate has confirmed President Obama's nominee to take over as US trade representative. Michael Froman, who replaces Ron Kirk, is a former executive with Citigroup, the bank that received $45 billion in government funding after the financial crisis. Elizabeth Warren, one of the four senators who opposed Froman's nomination, called instead for a new direction in the trade office, one that prioritizes transparency and public debate. As US trade representative, Michael Froman will oversee talks on several controversial trade pacts. One of them is a deal between the US and the European Union that could become the largest free trade agreement in history.  Between them, the US and EU account for nearly half of global economic activity. Proponents say a comprehensive deal would mean jobs and prosperity on both sides of the Atlantic. But activists are warning the so-called Transatlantic Trade and Investment Partnership could lead to increased corporate dominance and weakened protections for consumers, workers and the environment. From France, FSRN's Liam Moriarty explains.
Global refugees hit highest number in two decades, driven by conflict in Syria
Today is World Refugee Day, and officials with the United Nations say this year, it's a "somber" occasion as new data shows the number of refugees and internally displaced people has exceeded 45 million, the highest number in two decades. The UN says that amounts to people being forced from their homes every four seconds. One factor behind the increased numbers is the ongoing armed conflict in Syria. Many have fled to neighboring Iraq. UN Radio's Zahra Mackaoui reports on one of the refugees, who left most of his family behind.
Mumia Abu-Jamal on NSA whistleblower Edward Snowden: "Traitor Hater"
As debate continues in the US over the extensive government surveillance program, Mumia Abu-Jamal has this commentary on the NSA whistleblower behind the disclosure, Edward Snowden, and the response from the media and the public.