Newscast for Wednesday, May 15, 2013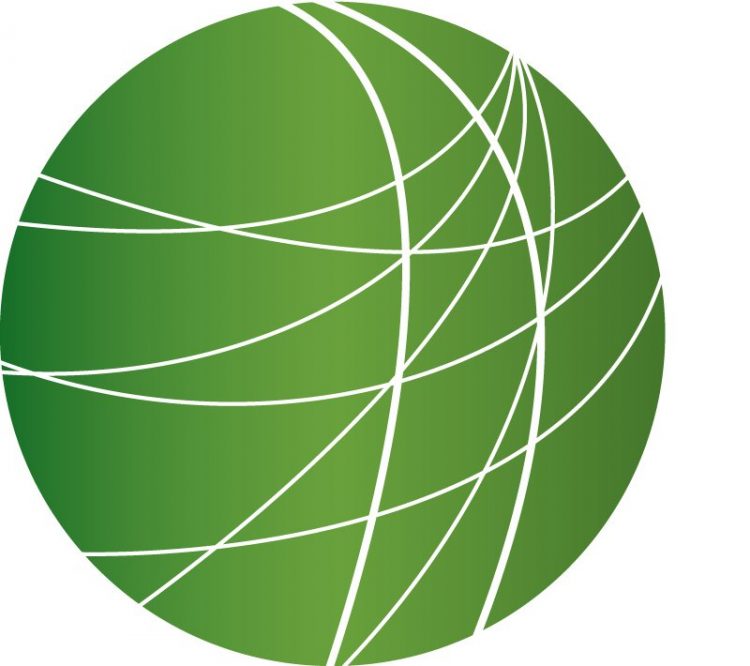 Calling for end to unlimited spending, watchdogs link IRS scandal to fallout from Citizens United
Fighting in Sudan displaces tens of thousands in Darfur, South Kordofan, straining aid services
Palestinian refugees from Syria face challenges in getting basic supplies, residency permits in Egypt
Mumia Abu-Jamal on the culture of rape in the US
HEADLINES
Myanmar's Rohingya distrust government evacuation efforts ahead of cyclone
In coastal areas of India, Bangladesh and Myanmar, people are bracing for Cyclone Mahasen, which is expected to make landfall early Friday morning.  Earlier this week, a boat carrying evacuees from Myanmar capsized and 50 people are still missing.  Evacuation efforts continue today, but as FSRN's Dave Grunebaum reports from Yangon, not everyone is cooperating.

Authorities are trying to evacuate tens of thousands of people living in low-lying regions of Rakhine State in western Myanmar.  Most of them are Rohingya Muslims who have been staying in camps since being displaced by ethnic clashes with Buddhists last year.  The United Nations says many of these camps are vulnerable to storm surges and flooding.
Authorities began evacuation efforts earlier this week, but many refused fearing the government's intentions.  Almost 200 people died in the violence in this region last year.  The Rohingya are denied citizenship and considered by many Buddhists to be in the country illegally.
Five-years ago, Myanmar was devastated by Cyclone Nargis.  More than 130-thousand people perished during the storm and its aftermath.  At the time, Myanmar was ruled by a military dictatorship that delayed international aid from getting into the country.  Now Myanmar is trying to transition to a democracy, and the United Nations says the government has been actively seeking help in preparation for the approaching storm.  Dave Grunebaum, FSRN, Yangon.
American member-states threaten to pull Human Rights office out of DC
Members of the Inter-American Commission on Human Rights are meeting in Bolivia this week.  At issue is the current location of the Commission headquarters – in Washington, DC.  Many members argue that since the US has not signed onto the American Convention on Human Rights, it should not be the permanent home of the organization.  FSRN's Aldo Orellana López reports from Cochabamba.
Organization of American States created the Inter-American Commission on Human Rights to promote human rights in North and South America.  On Tuesday, 18 of the 34 member states expressed support for moving the headquarters out of the United States.  The countries pushing the change say it's incongruous for the Commission to be located in a country that refuses to sign onto the regional human rights agreement, known as the Pact of San José.
But before any change will take place, members agreed to build further consensus on the issue and analyze budget, infrastructure, and other challenges a move would entail.  The participating countries also decided to create a commission that will visit countries that are not part of the Pact, including the United States and Canada, to convince them to join.  Aldo Orellana López, FSRN, Cochabamba.

Judicial panel clears way for marriage equality in Brazil
A judicial council ruling in Brazil has paved the way for marriage equality in the country.  The council said Tuesday that it is illegal for notaries to refuse to marry gay and lesbian couples.  This effectively legalizes same-sex marriage in Brazil, although appeals and Congressional action to fight the change are still possible.
People with disabilities demand support from Zimbabwean government
In Zimbabwe today, dozens of people with disabilities peacefully marched on the office of the Finance Minister.  They're demanding a monthly stipend they say has been promised to them for eight years.  FSRN's Garikai Chaunza reports from the capital Harare.
Holding signs reading "Respect our rights" and "We are also human beings," the peaceful demonstrators demanded to see the Finance Minister.  However, they were stopped by police who told them that only their representatives could present concerns to the Minister.
National Disabled Persons Trust Representative Tendai Dimikira led the demonstration.  He says the government should respect their rights.
"We need to see people living with disability being empowered, actually that is the major issue why we are here.  That is what people are clamoring for.  Gone are the days whereby people would depend upon much on the begging syndrome.  And we are saying that the major deterrent or issue that is leading people to resort to this is they lack this assistance."
By law, people with disabilities are entitled to receive $20 USD per month from the government, but they have not received payment for eight years.  They say their quality of life has deteriorated.  Disability issues have a low priority within the Government of Zimbabwe, despite the establishment of the National Disability Board and the recent appointment of a presidential advisor on disability issues.  The vast majority of services are provided by international NGOs.  Garikai Chaunza, FSRN, Harare.
Tennessee governor vetos ag-gag bill as other state consider similar legislation
The governor of Tennessee has vetoed a so-called "Ag-Gag" bill, which would have made it more difficult for activists and whistleblowers to expose instances of animal cruelty at farms.  In a statement, the governor called the law "constitutionally suspect" and said some district attorneys said it would make it more difficult to prosecute animal cruelty cases.  Matt Dominguez is with the Humane Society of the United States.

"The industry's response hasn't been to clean up their bad behavior and prevent these abuses from happening in the first place, but to criminalize anyone who exposes these cruelties to the public."
Twelve states introduced "Ag-Gag" bills this year, according to the Center for Media and Democracy, including North Carolina. There the Commerce Protection Act would ban photography at places of employment and make it a criminal offense to lie on a job application.  That bill is currently in committee.  Many of these bills have connections to the American Legislative Exchange Council, a policy group with backers like the Koch Brothers.
FEATURES
Calling for end to unlimited spending, watchdogs link IRS scandal to fallout from Citizens United
A newly released Inspector General report from the Internal Revenue Service reveals the agency used "inappropriate criteria" when reviewing applications from political organizations applying to receive tax-exempt status. Both lawmakers and administration officials are condemning the revelations, but political watchdog organizations say many entities along the political spectrum do abuse their non-profit status and deserve scrutiny from the IRS. They're calling on Congress to enact clearer laws regulating these so-called social welfare organizations, which are currently allowed to spend unlimited amounts to influence elections while keeping their donors' identities secret. On Capitol Hill, FSRN's Alice Ollstein has more.
Fighting in Sudan displaces tens of thousands in Darfur, South Kordofan, straining aid services
In Sudan, recent fighting among various rebel groups and government forces has prompted a sharp rise in the number of people displaced by the violence. And aid groups say they are straining to reach tens of thousands with basic services, including food, water and shelter, across several regions.
The UN Office for the Coordination of Humanitarian Affairs said this month that the recent fighting in South Kordofan and in East and South Darfur has prompted much of the displacement. In Darfur, more than 1.4 million people live in camps and are currently receiving food aid, according to the World Food Programme.
For more, we go to Khartoum to speak with Damian Rance, he's a public information officer with the UN Office for the Coordination of Humanitarian Affairs.
Palestinian refugees from Syria face challenges in getting basic supplies, residency permits in Egypt
Protesters  in the West Bank and Gaza rallied today to mark the 65th anniversary of the Nakba, when Israel was declared a state and hundreds of thousands of Palestinians were forced to flee their homes. In Ramallah, protesters gathered for 65 seconds at a city square. Many held keys that have come to symbolize their efforts to return to their land and homes.
In Jerusalem, Israeli police clashed with Palestinian protesters, according to Haaretz, who also reported rocket fire from Gaza into southern Israel.
The Nakba was also commemorated by Palestinians refugees from Syria. Some have fled to Lebanon and others to Egypt, where many are facing challenges finding housing, getting basic supplies and acquiring residency permits. Some have been protesting outside the Palestinian embassy, demanding the same rights as other refugees from Syria. From Cairo, FSRN's Rami Almeghari reports.
Mumia Abu-Jamal on the culture of rape in the US
For the second time in a week, a US military officer connected to the military's sexual assault prevention program has been removed from duties due to allegations of abusive sexual contact and misconduct.
According to the Pentagon, a US Army Sergeant assigned as a coordinator of the sexual assault prevention program at Fort Hood, Texas is being investigated for forcing a subordinate into prostitution and sexually assaulting two other soldiers. Pentagon Chief Chuck Hagel said in a statement that the matter is being investigated and pledged retraining of officers in the prevention program.
These cases come after a recent Pentagon study showed an increase in sexual assault cases in the past year and that many of them remain unreported. For more on the culture of rape, Mumia Abu-Jamal has this commentary.