Newscast for Wednesday, August 28, 2013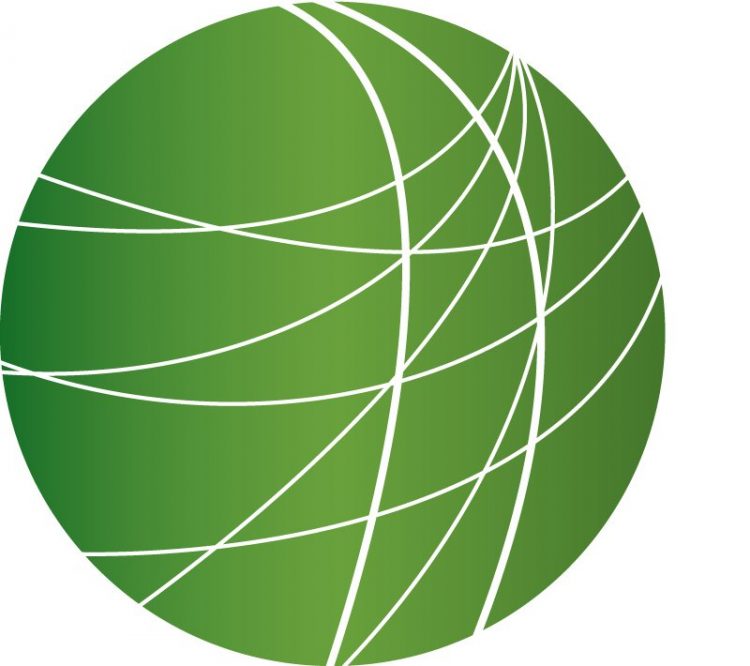 On 50th anniversary of "I Have a Dream" speech, activists say King's anti-war, anti-poverty message still urgent
Peace advocates call on US, Britain to allow UN investigation on chemical weapons in Syria to run course
Syrians promote non-violent ways to resolve conflict amid calls for military action
Human rights groups condemn Russia's crackdown on rights ahead of G20 summit
HEADLINES
Indigenous activists fight fracking deal in Argentina
In Argentina's Neuquén Province, several unions are on strike to protest an agreement between Chevron and YPF, Argentina's state oil company. Under the agreement, the companies would use fracking to extract oil and gas from a five thousand acre region in Argentina's Andes. Environmentalists and indigenous groups broke through police lines at the capital today and were met with tear gas and rubber bullets. FSRN's Eilís O'Neill has more…
A group of environmentalists and indigenous activists camped outside the Neuquén capital building last night in anticipation of today's vote on the agreement between Chevron and YPF. Two activists have been arrested and two others injured in clashes with police.  Lautaro Nahuel, of the Mapuche Confederation of Neuquén, participated in last night's camp and today's strike.
"We believe that humanity's role is to care for the natural order and that this exploitation is irrational. We believe that the agreement is based on foreign interests. And we're ready to defend the river, the earth, and the plants so that we can continue to live and develop ourselves as a people in this place.
Nahuel adds that the agreement violates the Mapuches' constitutional right to consultation about industrial activity on their land. Neuquén lawmakers are likely to approve the agreement. If that happens, Nahuel says the Mapuche Confederation will challenge in national and international courts.  Eilís O'Neill, FSRN.
Indigenous activists gunned down in Honduras
A new wave of violence in Honduras is marring the official launch of the 2013 electoral season.  FSRN's Tim Russo has more on the recent killing of three indigenous land rights activists.
On Sunday, just a day before the official presidential campaigns in Honduras kicked off, three Tolupan indigenous land rights activists were gunned down in Locomapa de Yoro. Armando Fúnez Medina, Ricardo Soto Fúnez and 71-year old María Enriqueta Matute were shot in broad daylight while gathered at a road blockade with 150 other community members protesting a mining and hydroelectric project on their lands. Witnesses said two mine workers from a neighboring village burst through the blockade on a motorcycle and opened fire on the indigenous leaders. The Fraternal Organization of Black Hondurans released a communiqué denouncing the killings calling on the Honduran government to respect international treaties that guarantee land rights for indigenous peoples.  Human rights organizations say that the increased violence is fomenting a sense of terror that may dissuade people from voting in the November 24th elections. Center leftist Presidential candidate Xiomara Castro de Zelaya maintains a 3 point lead in the most recent polls. Castro, whose husband Manuel Zelaya was ousted by a military coup in 2009, is running on a platform promoting social justice. Tim Russo, FSRN.
Anarchist group claims responsibility for police facility fire in UK
Police in Somerset, England are investigating an arson at a police firearms training facility after an environmental group calling itself the "Angry Foxes Cell" claimed responsibility.  The group said it started the fire to protest the planned killing of thousands of wild badgers in the southern part of the country.  The badgers are blamed for the transmission of bovine TB to cattle.  FSRN's Francis Ngwa reports from Liverpool.
In a statement posted on the Bristol Indymedia website, members of the "Angry Foxes Cell" said they targeted the training center in Portishead because the police are facilitating the cull and supporting land owners. "We hope this will be one of many rebellions against the slaughter," the statement said. According to UK Environmental Secretary Owen Paterson, some 5000 badgers will be shot by hunters in the next six weeks in an attempt to reduce the spread of bovine tuberculosis to cattle.  Opponents say the culling is inhumane and there is no scientific prove it will stop the spread. But farm advocates cite evidence that one in three wild badgers in England have the disease.  Since 2008, English farmers have slaughtered nearly 200,000 infected cattle.  Currently the vaccine for bovine TB is still under development, and culling badgers and other carriers in the wild is the only method most countries are using to protect cattle.  Francis Ngwa, FSRN, Liverpool.
Low wage workers to strike across US, demanding higher wages
Fast-food workers from around the nation are marking Labor Day a bit early this year.  Tomorrow workers in about 30 cities will build on a series of previous actions and walk off the job for a one-day strike. University of Illinois Professor Steven Ashby, who specializes in labor and employment relations, says these strikes have picked up momentum this year, partly because of a new approach.
"So, they're turning to these innovative tactics of labor-community coalitions, one-day strike, hitting an entire industry, organizing for the long run. And it does seem to be working – the morale of the workers is extremely high."
Another difference is that religious leaders and other supporters accompany workers to their jobs the next day, to make sure there's no retaliation.  This happened in St. Louis where 40 people had hours cut or lost jobs after a one-day strike.  Reverend Martin Rafanan is working with the striking workers through Missouri Jobs with Justice.
"Anyone who was terminated got their job back. Anyone who lost wages got their wages back. Anybody who lost hours got their hours back. Anyone who was disrespected in the workplace, we got managers removed."
Workers are calling for a wage increase to $15 per hour and the right to form a union without fear of retaliation.
FEATURES
On 50th anniversary of "I Have a Dream" speech, activists say King's anti-war, anti-poverty message still urgent
Today communities around the world held bell ringing ceremonies at 3pm local time to honor the moment when, in 1963, Dr. Martin Luther King Jr. began his iconic "I Have a Dream" speech.  In the nation's capitol, civil rights leaders joined with elected officials and the family of Dr. King on the steps of the Lincoln Memorial, where they spoke about the gains made by Americans of color over the past 50 years, and the ongoing barriers of discrimination, economic inequality and voter suppression. Activists attending the event aimed to spread awareness of issues that received much less attention at the podium, including mass incarceration and the prospect of a war with Syria.  FSRN's Alice Ollstein was at the "Let Freedom Ring" march and rally and brings us this report.
Peace advocates call on US, Britain to allow UN investigation on chemical weapons in Syria to run course
Today, United Nations Security Council members met to discuss Syria, but did not agree on a draft resolution presented by the UK. According to British Prime Minster David Cameron, that resolution seeks authorization for quote "necessary measures to protect civilians." Russia, along with UN Secretary General Ban Ki Moon, is urging Western countries to let the UN inspectors finish their investigation into the use of chemical weapons. The attack last week left hundreds dead and thousands injured. UN Special Envoy Lakbar Barahimi said today that inspectors are continuing to collect evidence at the site of the attack. He said the team has not yet been given access to evidence that the US, Britain and France have cited as a   justification for military action.
"What we have been told is the evidence that the Americans, the British, the French say they have is going to be shared with us. It hasn't been until now and we'll be very interested to hear from them what this evidence is."
For more, we're joined by Nobel Peace Laureate Mairead Maguire with the Peace People. She was part of a delegation to Syria in May this year that met with the Syrian government of Bashar al Assad as well as with civil society groups calling for a nonviolent approach to resolve the conflict. She joins us from Northern Ireland.
Syrians promote non-violent ways to resolve conflict amid calls for military action
As Western countries consider military strikes in Syria, some Syrians are advocating for non-violence. They're promoting other ways to foster peace and find an end to the conflict, such as engaging in civil disobedience; building local media, blogging and alternative cinema; and supporting local businesses and unions – all ways, they say, to take responsibility for their own communities and play an active role in the peace process. FSRN's Zack Baddorf reports.
The Syrian Non-Violence Movement put together a map showing a variety of non-violent activities within the Syrian uprising. Check it out at www.alharak.org.
Human rights groups condemn Russia's crackdown on rights ahead of G20 summit
World leaders are set to gather for the G20 summit in St. Petersburg next week and a coalition of international human rights groups is calling on countries to put pressure on the Russian government for its human rights record. The coalition says an increase in violence against migrants, attacks on journalists, laws limiting the activities of human right defenders, and especially, a federal ban on the "propaganda" of homosexuality should be part of the conversation at the economic meeting. FSRN's Ekaterina Danilova reports.