Newscast for Friday, June 7, 2013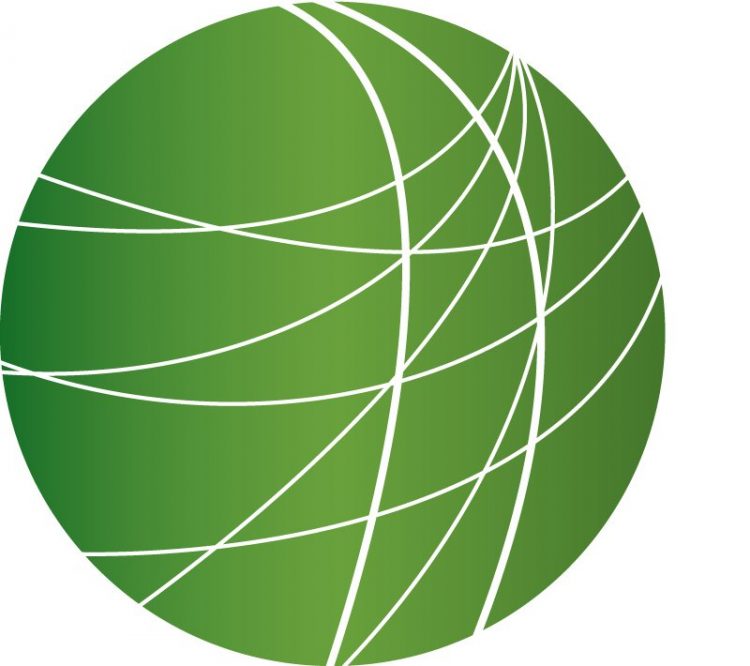 Leaked document shows broad US government surveillance of online communication in PRISM program
Week one of Bradley Manning trial: supervisor ordered Manning to analyze field reports, Adrian Lamo describes online exchange
Walmart workers converge at shareholder meeting in Arkansas, calling for fair treatment, higher wages
Families of Palestinian prisoners push for visitation rights, better treatment in Israel
HEADLINES
LA's San Onofre nuclear plant to be decommissioned
Southern California Edison says it will permanently retire the San Onofre nuclear power plant, which has been subject to intense opposition since a radiation leak was discovered in January 2012. The plant's second unit had been closed for routine maintenance just weeks earlier. Edison has been working with federal regulators to reopen the undamaged unit, but was met with strong opposition from the community, concerned about the condition of the facility, which is located in a seismic and tsunami zone. Edison International CEO Ted Craver said the decision to close was based on the continuing uncertainty over getting approval to reopen the non-damaged unit.
"While the plant sits idle, we have to pay for replacement power costs, as well as pay the operation and maintenance costs of keeping the plant in the ready."
The plant, located on the coast south of Los Angeles, has been in operation for more than four decades.  Officials say the nuclear material will likely remain on site until a permanent storage solution can be found – or as Craver said "a very long time."
"Full decommissioning of the site is going to be a multi-decade process."
Groups opposing the plant are hailing the decision as a victory.  More than seven million people live within 50 miles of the facility.
LGBT film festival in Russia fined as foreign agent
A Russian court has ruled that a popular LGBT film festival in St. Petersburg is a "foreign agent" and ordered the group to pay a fine of more than $15,000. The group says the ruling sends a signal that the government intends to stop the work of gay rights groups. FSRN's Ekaterina Danilova reports.
The film festival, Bok o Bok, or Side By Side, was among hundreds of NGOs under investigation by the Russian government. The prosecutor's office found the festival guilty of violating a law that requires Russian political NGOs getting support from abroad to register as foreign agents. The prosecutor says the festival is political because it took part in a campaign to overturn a city law banning the "propaganda of homosexuality" to minors. The festival challenged the finding, saying it is a cultural organization, but the court yesterday ruled against it.  Gulya Sultanova is one of the festival organizers.
"Our organization is engaged in issues that are very important for Russian society.  We create a space where it is possible to talk about homosexuality, about tolerance, about how we can work to eliminate discrimination and violence. And precisely for this they prosecute us."
Sultanova says the ruling sends a signal that the government may try to stop the activity of other LGBT groups. She says they will fight the court ruling. Ekaterina Danilova, FSRN, St. Petersburg.
UN launches largest-ever humanitarian appeal for Syria
Today the UN launched its largest ever appeal for international humanitarian aid, looking for $5.2 billion dollars to meet the needs of nearly seven million Syrians affected by the civil war. UN Emergency Relief Coordinator Valerie Amos says the number of displaced has more than doubled with one in three Syrians needing help.
"These are massive figures but those figures mask a human tragedy. Ordinary, women, men and children are bearing the brunt of this crisis. More than 80,000 people have been killed and these are figures which are rising everyday."
Amos says so far donors have pledged about 1.25 billion in 2013.
165 Central American migrants rescued from kidnappers in Mexico
A group of more than 150 kidnapped migrants are being held in a detention center in Mexico City, after being rescued by the Mexican Army earlier this week. FSRN's Andalusia Knoll has the story.
As the war on drugs rages in Mexico, migrants have increasingly become victims of violence and kidnappings on their journey north. On Tuesday, the Mexican Army rescued 165 migrants a few miles from the US border in the state of Tamaulipas. The migrants had paid a fee to human smugglers to enter the US, but instead of crossing the border, they were brought to a private home where they were held. Kidnappers are known to try to extort money from migrant families. The victims hailed mostly from El Salvador, Guatemala and Honduras and included minors and pregnant women. This kind of incident is not isolated. Human rights groups estimate more than 60,000 migrants have been kidnapped in Mexico over the past six years. Andalusia Knoll, FSRN, Mexico.
Canadian indigenous group wins right to challenge tar sands developments in court
The Beaver Lake Cree Nation of Alberta, Canada has won a significant legal victory in their fight against tar sands development near their lands.  They've been given the right to take their case to court. FSRN's Aaron Lakoff has more.
On Wednesday, an appeals court cleared the way for the Beaver Lake Cree Nation to argue a landmark case in court. The group argues that the cumulative effect of hundreds of tar sands extraction projects near their territory in Alberta impacts their treaty rights with the Canadian government. The case is expected to begin later this year. The decision comes as the Canadian Association of Petroleum Producers, an oil industry lobby group, predicts that oil production will grow from 3.2 million barrels per day in 2012 to 6.7 million by 2030. The majority of this oil is set to come from the Alberta tar sands. Canada is the largest source of oil imports for the United States, with approximately 2.7 million barrels flowing to the American market every day.  However, this large increase in Canadian oil production is dependent on the expansion of proposed pipeline routes, an issue that has been a major source of contention on both sides of the border.  Last week, the newly-elected British Columbia provincial government officially opposed the Enbridge Northern Gateway pipeline, which is designed to carry oil from Alberta to Canada's west coast. The BC government blocked the Enbridge pipeline citing environmental safety concerns. Aaron Lakoff, FSRN, Montreal.
FEATURES
Leaked document shows broad US government surveillance of online communication in PRISM program
Today, President Barack Obama defended the government's broad surveillance programs that allow the National Security Agency to obtain the email, phone records and private communications of millions of users. One of the programs, known as PRISM, gives the NSA direct access to the servers of major Internet companies, such as Google, Facebook and Apple, according to reports by the Guardian and the Washington Post. The news comes following the Guardian's revelation earlier this week that the NSA and FBI also have access to millions of phone records. Some lawmakers have defended the NSA's practices, while others, including civil liberties and cybersecurity organizations, call it an expansive privacy breach. FSRN's Anna Simonton has more.
Week one of Bradley Manning trial: supervisor ordered Manning to analyze field reports, Adrian Lamo describes online exchange
The court martial for Army Private Bradley Manning is scheduled to continue next Monday at a military court at Fort Meade, Maryland. Manning faces 22 charges, including violation of the Espionage Act, for which he could receive life in prison. The charges are in connection to his leaking classified documents to the whistleblower site, Wikileaks. At this week's trial, the military prosecution brought witnesses from Manning's intelligence unit and questioned Adrian Lamo, the computer hacker who turned Manning over to authorities. For more, we're joined by journalist Kevin Gosztola, he's covering the trail at Ft. Meade and posting regular updates at FireDogLake.com – he's also the co-author, along with Greg Mitchell of the recently updated Truth & Consequences: The US v. Bradley Manning.
To follow Kevin Gosztola's updates on the Manning trial: http://firedoglake.com/bradley-manning-coverage
Walmart workers converge at shareholder meeting in Arkansas, calling for fair treatment, higher wages
Striking Walmart workers gathered today at the retail giant's headquarters and the annual shareholder meeting in Arkansas, demanding fair treatment, decent wages and action to ensure safe working conditions abroad. Spearheaded by Organization United for Respect or our Walmart, more than 100 of the strikers travelled across the country by bus, in what they called the Ride for Respect. FSRN's Jim Pullen spoke to workers joining the caravan in Denver and files this report.
Families of Palestinian prisoners push for visitation rights, better treatment in Israel
This week, Israel permitted more than 100 Gazans to visit their loved ones in prisons. Officials had long denied visits to family members, but persistent activism, including a mass hunger strike inside prisons, has led to an easing of the restrictions. Families and advocacy groups continue to push for better treatment of the thousands of prisoners held in Israel. FSRN's Rami Almeghari spoke to some of them and files this report.