Newscast for Tuesday, June 4, 2013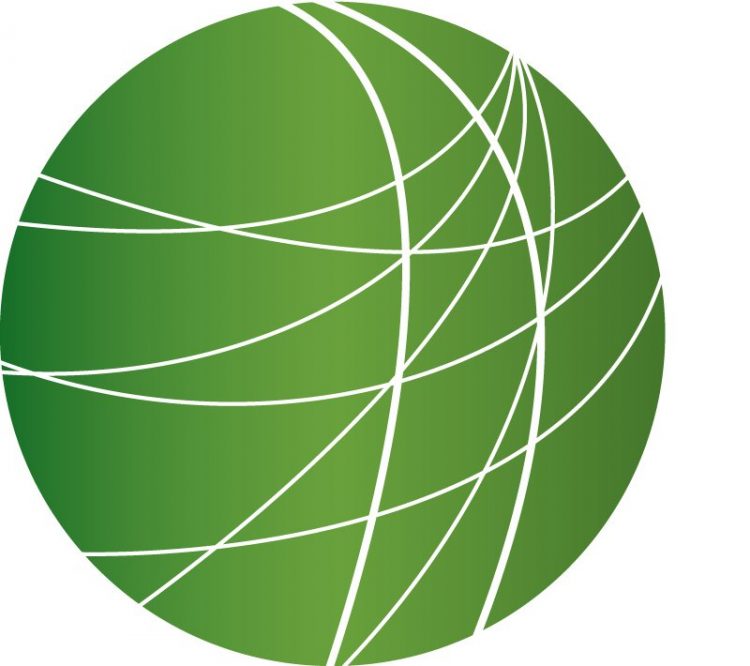 UN commission finds war crimes in Syria, evidence of chemical weapons
Obama nominates three judges to powerful DC Circuit Court of Appeals
US imposes new sanctions on Iran currency, ahead of presidential election
Scores of countries sign Arms Trade Treaty, but key nations, including US, withhold support
Montreal residents continue occupation to demand social housing in city
HEADLINES
Widespread protests continue across Turkey; at least two people dead and thousands detained
In Turkey, rights groups say more than 3,300 people have been detained, two people are dead and more than 1,300 injured in ongoing unrest that's rocked the country since Friday. FSRN's Jacob Resneck reports from Istanbul.
Despite an apology from Turkey's Deputy Prime Minister today for what he called "excessive violence" by police last week,  protesters continue to clash with police across the country. At least two people have died in the demonstrations that began as a peaceful protest to save a park. In Taksim Square, protesters continue to control the area with police remaining behind makeshift barricades. Dilaver Dogan, a 35-year-old owner of an organic food business, was there today and says people are tired of being ignored.
"After the elections you are the prime minister of the 100 percent and you need to act like this. Unfortunately for the last 10 years, mostly in the last two years, he's not acting like a prime minister, he's acting like a dictator."
Also today two major trade unions announced they would hold a two-day strike in solidarity with the protesters, and thousands of people in Greece took to the streets today in support as well. These are some of the largest anti-government demonstrations to hit modern Turkey and the country's leaders are scrambling to find a way to defuse the crisis. Jacob Resneck, FSRN, Istanbul.
UN-mediated talks in Guinea as President announces hotly contested election results
After several months of political deadlock, representatives for the Guinean government and leaders of the opposition met for the first time today at UN  mediated talks. Karim Kamara reports from Conakry.
The talks were very tense, and neither side appeared willing to concede on their demands. United Nations mediator Said Djinnit insisted that there be no preconditions to the talks. The breakdown came earlier this year when opposition leaders accused the government of trying to rig upcoming Senate elections and refused to participate in the polls. They called for protests, and hundreds died in the ensuing clashes with government troops. Electoral unrest has continued since. Last week, President Alpha Conde scheduled the the next round of elections for June 30th. Another 10 anti-government protesters were killed during protests that followed. Opposition groups insist that the election date be postponed. They also want Waymark, the South African company that was hired to carry out voter registration, expelled from the country. Many Guineans are happy that the UN mediated talks have finally started, but are pessimistic about the out come. Karim Kamara. FSRN, Conakry.
Egypt court sentences NGO workers for "fomenting unrest" with foreign funds
A court in Egypt sentenced dozens of  people to jail today who'd  worked at non-profit groups in Cairo during the uprising in 2011. They were arrested and charged with using foreign funds to "foment unrest" as NGOs like the US-based Freedom House, the International Republican Institute and the National Democratic Institute. Subsequently released on bail, most of the accused had already left the country and were tried in absentia, but a few who are still in Egypt face jail time.
Police raid Zimbabwe NGO and arrest four staffers
Police in Zimbabwe raided the offices of a prominent human rights group today. Garikai Chaunza reports from Harare that four staff members were arrested.
The four people who were arrested work for the Zimbabwe Human Rights Association — also known as ZimRights.  Police have not have not released their names, but their attorney Blessing Nyamaropa confirms the arrests in the eastern border town of Mutare.
"At the moment, I was with them now, they are detained at the police station where the police want to continue with their interviews."
According to Nyamaropa,  the four were arrested after being found in possession of human rights promotional materials and T-shirts that they planned to distribute at a community meeting. ZimRights is a locally based NGO that seeks to promote human rights in the country. They have been openly critical of the government's recent voter registration process, and publicly called for concrete steps to be taken to ensure a informed electorate and a free and fair election. Garikai Chaunza, FSRN, Harare.
US Supreme Court sends six more death sentences back to lower courts for further review
The state of Texas will soon carry out its 500th execution since reinstating the death penalty in 1976. Yesterday, the US Supreme Court ordered further review of seven of the state's death row inmates' cases. FSRN's Teddy Wilson has more.
The Supreme Court yesterday sent six Texas death penalty cases back to the 5th US Circuit Court of Appeals for review. The high court said that the men have the right to claim ineffective counsel, even though Texas state law has no such legal provision. The lower court will now determine if the defendants' attorneys failed to provide an adequate defense for their clients. The ruling followed a similar case last week in which a split court ruled that death row inmate Carlos Trevino had been denied a "meaningful opportunity" to claim ineffective counsel in his 1996 conviction of the gang rape and fatal stabbing of 15-year-old Linda Salinas. None of the seven men were currently scheduled to die. Teddy Wilson, FSRN, Texas.
FEATURES
UN commission finds war crimes in Syria, evidence of chemical weapons
The UN's commission of inquiry on Syria has found ongoing war crimes and gross human rights violations conducted both by government and opposition forces in the country. In a report presented to the UN Human Rights Council today, the commission said it based its findings on more than 400 interviews with witnesses, refugees and medical staff as well as physical evidence. During January through May this year, investigators found that government forces and affiliated militias carried out attacks against civilian populations through indiscriminate shelling, unlawful killing, torture, enforced disappearance and sexual violence. The commission also said it found reasonable evidence that chemical weapons have been used in fighting, though it did not identify the type of chemical or who was responsible for its use. Paulo Pinheiro is Chair of the Commission. He said control of chemical weapons in an unstable situation is a major concern.
"The government has in its possession a number of chemical weapons. The danger extends beyond the use of the weapons by the government to control of such weapons in the event of either fractured command or any of the affiliated forces gaining access. It's possible that anti government armed groups may access and use chemical weapons. This includes nerve agents, though there is no compelling evidence that these groups posses such weapons or their requisite delivery systems."
Pinheiro warned against the calls, such as those from US lawmakers, to bring more arms into the conflict, saying it would only lead to more bloodshed.
"It is an illusion that more weapons will tip the balance between the two factions. More weapons will only lead to more civilian deaths and wounded. States must bear in mind that transfer of arms to both sides should not occur when there is a clear risk that these arms will be used to commit violations of international law. The parties to the conflict must distinguish between the civilian population and the combatants. Communities perceived to support one side or the other should not be targeted on such grounds."
The commission also said "both sides of the conflict were systematically enforcing blockades on towns and villages trapping civilians in their homes by controlling the supply of food, water, medicine and electricity." The conflict has driven millions of residents from their homes. The UN Refugee Agency has registered nearly 1.5 million refugees in the region. More than double that number have been displaced within the country.
Obama nominates three judges to powerful DC Circuit Court of Appeals
Today in Washington, President Obama announced three nominees for vacancies in the DC Circuit Court of Appeals, which is considered the second most important federal court. In recent years, four of the eleven seats on the judge's bench have remained empty. The President has had difficulty in appointing new judges due to opposition from Republican lawmakers in the Senate, which is responsible for confirming nominees. On Capitol Hill, FSRN's Anna Simonton has more.

US imposes new sanctions on Iran currency, ahead of presidential election
Today the US imposed new sanctions on Iran's currency, the rial. Speaking before a Senate hearing this morning, David Cohen, under secretary for terrorism and financial intelligence at the US State Department, said the executive order signed by President Obama Monday, aimed to further destabilize Iran's economy.
"We are taking direct aim at the rial because we've seen that its value and stability is of great importance to the Iranian regime. Already the rial has lost some two-thirds of its value in the last two years and when it plummeted uncontrollably last Fall, the regime was rattled."
The move comes just over a week before Iran faces presidential elections. For more, we're joined by Muhammad Sahimi, professor at the University of Southern California and editor of Iran News and Middle East Reports.

Scores of countries sign Arms Trade Treaty, but key nations, including US, withhold support
At the United Nations, the international Arms Trade Treaty was opened for signatures this week. Human Rights groups say this is a historic opportunity to stem global violence and are pressuring governments, including the United States to sign on. FSRN's Salim Rizvi has more from the UN.
Montreal residents continue occupation to demand social housing in city
In Montreal several dozen people have been squatting in an empty lot to demand more social housing.  The occupation was started by neighborhood residents who are demanding an end to condominium development in the city, and the construction of more government-subsidized social housing. The action comes as a municipal election campaign gets underway in the city. FSRN's Aaron Lakoff has the story.