Newscast for Thursday, August 22, 2013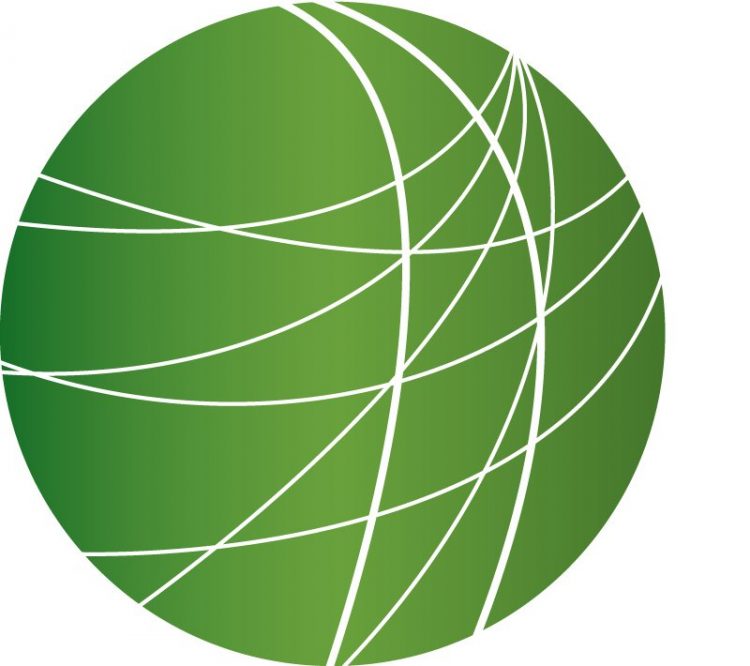 Following alleged chemical weapons attack in Syria, human rights advocates call for access to site
Supporters for Chelsea Manning rally in US cities
Student advocates call for deeper reforms on debt as Obama outlines education plan
Activists launch flotilla to West Papua, calling for end to rights abuses
HEADLINES
New York City Council passes police oversight measures
To cheers from the audience, the New York City Council voted to institute tough new rules regulating the city's police department.
"The Committee of the Whole recommends passing both bills, the objection of the Mayor notwithstanding."
The votes override a veto by Mayor Michael Bloomberg from earlier this summer. The new rules put oversight measures in place, like adding an inspector general position and streamlining community claims of discrimination by the department. The votes come about two weeks after a federal judge ruled the NYPD's stop and frisk policies violated civil rights. Council Speaker and mayoral candidate Christine Quinn said the new inspector general will ensure stop and frisk comes to an end…
"But as importantly, we'll help make sure that no other police practices in the future ever get to the point where a federal judge has to intervene and tell us that our police department has been acting unconstitutionally."
Mayor Boomberg has said the stop and frisk ruling and the oversight legislation undermine public safety. Last Friday, the city appealed the federal ruling.
Former Egyptian President Hosni Mubarak released from prison
Former Egyptian President Hosni Mubarak was released from prison today and transported to a hospital for treatment. Yesterday, a court cleared him of corruption charges and ordered his release. Mubarak had been in jail since his government fell during widespread protests two years ago. He still faces charges relating to protester deaths during the uprising. He is expected to remain under house arrest until the trial.
Communities rally around Mexican political prisoner awaiting appeal ruling
A decision is expected soon in the case of indigenous teacher Alberto Patishtan, who has spent the last 13 years in Mexican prison convicted of murders he claims he didn't commit. He is widely seen as a political prisoner and his case has come to represent Mexico's failed justice system. Thousands of people across Mexico are mobilizing to demand his freedom. FSRN's Andalusia Knoll reports.
Earlier this week, Alberto Patishtan started a 17-day, 12-hour-a-day fast from within a state prison in Chiapas to protest his 60 year sentence. He called on his supporters to march to demand his freedom and the freedom of all political prisoners in Mexico.  Rogelio Rueda is a coordinator of the Free Patishtan committee and took to the streets in Mexico City on Wednesday with hundreds of others.
"He was accused of ambushing and killing seven heavily armed public security police, a very strange case – as if he was Rambo. He is an elementary school teacher. It seems to be political vengeance as he is a social activist, and from within the jail he has denounced many of the injustices that prisoners are suffering – especially indigenous inmates who are unjustifiably locked up."

Patishtan is a Zapatista sympathizer and while incarcerated he formed the Voz del Amate, which has spread to several prisons in Chiapas. The organizing committees help indigenous and other indigent prisoners appeal their cases. Recently eight of the committee's members were released, but Patishtan remains incarcerated. His case lies in the hands of the Twentieth Circuit Appellate Court of Chiapas, which is expected to rule on an appeal for release in the coming weeks. Andalusia Knoll, FSRN, Mexico City.
Swedish indigenous group blockades British mine
In northern Sweden members of an indigenous group are fighting to stop a British company from mining on their reindeer herding lands. The Sami people's traditional territory stretches across northern Norway, Sweden, Finland and Russia, near the Arctic Circle. On Wednesday, a group of about 50 activists attempted to block blasting at a new iron ore mine owned by Beowulf Mining Company. Police removed protesters, arresting about 10.  In a video posted by the Barents Observer one activist says the Swedish government is protecting the company's interest over its own citizens.
"Police comes and protects the companies with any force necessary. They don't respect that we have another opinion."
Some have argued the mine will bring much-needed economic development to the sparsely-populated region, but many Sami people say the cost to their traditional livelihood is too high. Reindeer Herder Elinor Guttorm Utsi spoke about the importance of grazing land in a video produced by the Resource Center for the Rights of Indigenous People.
"Securing the pasture is the most important for our future as reindeer herding culture.  Many other interest also want to use our pasture for other use.  And the challenge is that other use disturb and destroy for us."
In early July, Sami representatives attended Beowulf's annual general meeting in London, demanding a stop to mining projects in their traditional territories. They say the mine is a violation of their human and land rights.
Zimbabwe's Mugabe sworn in as President
Newly re-elected Zimbabwean President Robert Mugabe was sworn in today after winning the country's disputed national election late last month. The ceremony was boycotted by his political rival Prime Minister Morgan Tsvangirai who has maintained the polls were rigged. The Zimbabwe Constitutional Court affirmed the election result on Tuesday. The 89-year old Mugabe has been in power for more than three decades and will now serve another five year term.
FEATURES
Following alleged chemical weapons attack in Syria, human rights advocates call for access to site
In Syria, bombardments continued today against residents in an area near Damascus that was the site of an alleged chemical attack Wednesday. Hundreds were killed and many more injured in Eastern and Western Ghouta, according to activists, where witnesses describe a missile attack that began in the early morning hours while many were still sleeping. According to medical staff, victims showed signs consistent with poisonous gas, though the use of chemical weapons is not yet confirmed. For more, we're joined by Lama Fakih, Syrian and Lebanon researcher with Human Rights Watch. The group has documented eyewitness accounts of the attack.
Supporters for Chelsea Manning rally in US cities
In a statement released this morning, US Army Private Bradley Manning announced that she is a female and starting today, will be using the name Chelsea. Manning asked the public to support her in this transition, using her new name and the feminine pronoun. She said she wants to begin hormone therapy as soon as possible. Manning also thanked supporters and said she is "forever indebted" to those who wrote letters, made donations, and came to the trial. Yesterday, a military judge sentenced Manning to 35 years in prison and a dishonorable discharge. Following the sentencing, supporters rallied in numerous cities, including Washington, DC, Fort Lauderdale, Las Vegas, and Milwaukee. FSRN's Rebecca Myles reports from the demonstration in New York.
Student advocates call for deeper reforms on debt as Obama outlines education plan
In a speech in Buffalo, New York today, President Obama unveiled a new plan that aims to reduce the rising costs of higher education. That plan includes a rating system for colleges that would rank schools using tuition costs, student debt, graduation rates and the income made by those who graduate. Financial aid to schools would be based on rankings, though Congress would have to approve that part of the plan. But some progressive economists, professors and student advocates say the plan doesn't address the root causes of unequal access to education, and are calling for more structural changes that would forgive student debt now and prevent it in the future. In Washington, FSRN's Alice Ollstein has more.
Activists launch flotilla to West Papua, calling for end to rights abuses
After setting sail from Northern Australia, a group of activists are headed for the Indonesian-occupied territory of West Papua as part of a Freedom Flotilla. The flotilla is described by the organizers as an act of peaceful resistance, which aims to reconnect Papuans with their Indigenous neighbors to the south as well as draw international attention to West Papua's fight for independence. The activists are calling for an end to the human rights abuses and environmental destruction that Indigenous West Papuans say they have faced during the last 50 years of Indonesian rule. FSRN's Rachael Bongiorno reports from Cairns, Australia.