Newscast for Wednesday, August 21, 2013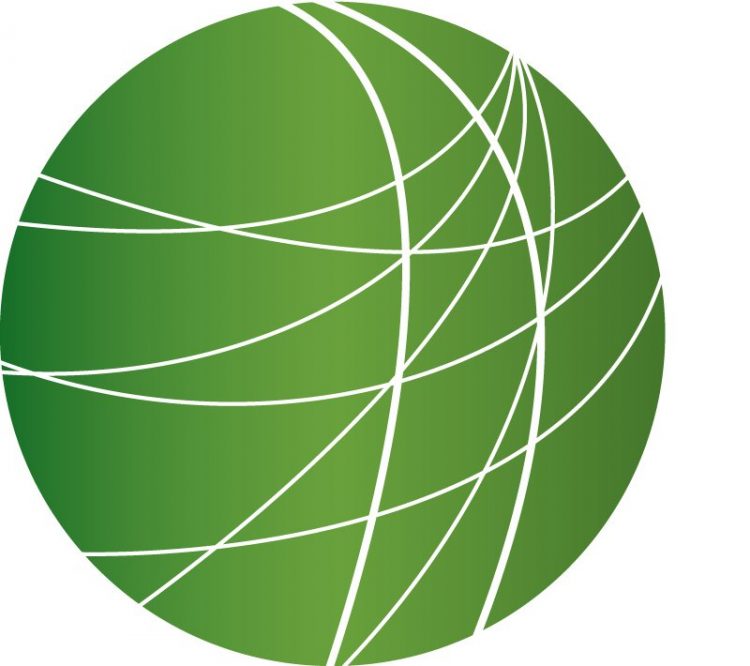 Bradley Manning sentenced to 35 years in prison for leaking military, government documents to Wikileaks
NSA able to monitor three-quarters of domestic Internet traffic, officials say
Egypt's closure of tunnels cuts off lifeline of vital supplies to Gaza residents
HEADLINES
Manning sentenced to 35 years
Former Army analyst Bradley Manning was sentenced to 35 years in prison today for leaking sensitive and classified government documents to WikiLeaks. Manning has already served 3 of those years, and will be eligible for parole in another seven. More than a dozen actions have been planned across the US, UK and Australia to protest the sentence.
Syrian activists say hundreds dead in chemical weapons attack
Syrian activists say as many as 1,300 people have been killed by military forces in an early morning chemical weapons attack in suburbs near Damascus.  If confirmed, this would be the world's deadliest chemical attack in decades.  FSRN's Jacob Resneck reports from Istanbul.
Footage from freelance photographers shared with news channels shows dozens of bodies – many of them of women and young children laid out in the open, their arms crossed and eyes closed.
"This massacre puts the world on attention. It really sends a message to all of the international organizations to the number of crimes this regime is willing to commit."
That's the voice of Khalid Saleh, a Syrian National Coalition spokesman briefing reporters today in Istanbul.  He called on the United Nations and western powers to verify these claims and said the UN Security Council should take concrete action.  Meanwhile in Damascus, Syria's state-run news agency called the reports of a chemical attack "completely baseless." Already the White House has joined France, the U-K and Syria's diplomatic ally, Russia, in calling for the UN chemical weapons inspection team, which arrived in Syria just three days ago, to investigate.  This afternoon, the Security Council called an emergency session. The White House had previously said the use of chemical weapons would constitute a so-called "red line."  If investigators prove this was indeed a chemical attack, it could be a major test for Washington, which recenly publicly ruled out any military intervention in Syria's civil war.  Jacob Resneck, FSRN, Istanbul.

Japan upgrades Fukushima to "serious"
Japan's nuclear agency says it is considering raising the threat level surrounding the disabled Fukushima Daiichi power plant to a "serious incident."  The plant, crippled by the major earthquake and tsunami two years ago, has been steadily leaking radioactive water.  Recently it was revealed that 300 additional tons of highly-contaminated water had escaped from a storage tank.  A "serious incident" rating on the International Nuclear Event Scale is the third on a seven level measure.  Just yesterday, regulators said the storage tank leaks were only a class-1 incident.  The International Atomic Energy Agency will make the final determination.
Massive floods leave thousands displaced in Philippines
Heavy monsoon rains combined with a tropical storm in the Philippines have caused extensive flooding and landslides in 11 provinces and the capital Manila. In just one day – last Monday – the country saw fall the total average amount of rain for the entire month of August. The government has mobilized relief efforts, but the devastation is widespread.  At least seven people are dead and several missing.  UN Humanitarian Agency spokesperson Jens Laerke says more than 40,000 people are in evacuation centers, and almost 100,000 more have been displaced.
"In addition, there are some 90,500 people who are seeking refuge with relatives and friends.  Several houses and infrastructure in Manila have been damaged."
Torrential rains are expected to continue for the next two to three days.

Second Occupy National Gathering kicks off in Michigan
Today marks the opening of the of the Occupy movement's second National Gathering. This year it's being held in Kalamazoo, Michigan.  Activists from the US and Canada will be strategizing around issues like fracking, the Alberta Tar Sands project, student debt, home foreclosures, and freedom of the press. FSRN's Mark Taylor-Canfield has more.
The Occupy Wall Street movement emerged on September 17, 2011 in New York City, but since has spread across the US, Canada and the world.  OWS-affiliated groups are still active in cities and small communities from Vancouver, British Columbia to Burlington, Vermont. During the five days of events organizers will be offering workshops and teach-ins designed to educate and reenergize activists.  Several local protest actions are also planned. Occupy organizers say they chose Michigan for their gathering because of the financial crises currently taking place.  Major metropolitan areas have been devastated by bankruptcies and budget cuts, and financial managers now govern Detroit and other cities. The National Gathering in Michigan overlaps with another major grassroots mobilization marking the 50th anniversary of the March on Washington, which culminates next Wednesday. Mark Taylor-Canfield, Free Speech Radio News.
FEATURES
Bradley Manning sentenced to 35 years in prison for leaking military, government documents to Wikileaks
Today, Army Private Bradley Manning was sentenced to 35 years in prison for leaking government and military documents to the anti-secrecy site, Wikileaks. He will be required to serve one-third of the sentence before being eligible for parole. Military Judge Denise Lind also ordered him to forfeit all military pay and allowance and to be dishonorably discharged. Speaking after the sentencing, Manning's lawyer David Coombs said the sentencing created a "chill" for future whistleblowers.
"This does send a message, and it's a chilling one and it's endorsed at the very highest levels. This administration has gone after more whistleblowers than the previous ones combined. So hopefully we change that in the near future."
Coombs said the punishment was disproportionate and that some of his past clients, including those who have committed murder and molestation, received less time. He said the government's charge that Wikileaks directed Manning to release the documents was unfounded.
"The idea that Wikileaks or Julian Assange or anyone else forced my client to do anything or asked him to do anything is just pure fabrication. Julian Assange and Wikileaks are no different than any other journalist and had PC Manning reached out to one of you, I think he would have given you the information and hopefully you wouldn't be treated any differently."
Coombs said Manning could be eligible for parole in seven years, and that he would continue working on several issues related to this case including pushing for a pardon and ensuring soldiers in prison get access to treatment for "gender dysphoria." He also wants to challenge RCM 806, the military policy which limits the public's access to court martials. Manning's disclosures constituted the largest government leak in US history and revealed details of the US wars abroad that contradicted the official portrayal from government sources including details on killings of civilians and journalists in Iraq, US-trained paramilitary groups in Afghanistan, prisoner abuse and torture and information about Guantanamo detainees. Manning's release of diplomatic cables showed an unvarnished look at US foreign policy across the world, including the drone killing program in Yemen, US training of security forces in Egypt and policies in Haiti, Tunisia, Libya and numerous other countries. Supporters for Manning launched a campaign today to pressure President Obama to pardon him. They've also started a fund to enable Manning to attend college when he is released from prison. For more, we're joined by Adam Klasfeld. He's a reporter with Courthouse News and has been covering the Manning trial. He joins us from Fort Meade, Maryland.

NSA able to monitor three-quarters of domestic Internet traffic, officials say
The National Security Agency can monitor even more domestic communications than previously revealed, with the capability to reach an estimated 75 percent of all U.S. Internet traffic, according to current and former government officials and contractors who spoke to the Wall Street Journal. Though US officials have claimed the agency only targets foreign communications, and gets rid of domestic traffic if it's "incidentally" collected, the new disclosures indicate domestic data has also been targeted—both the metadata and the content of communications. The revelations come as the government releases documents showing its investment in developing facial recognition software that could be used in public spaces, which civil liberties advocates call a threat to privacy. In Washington, FSRN's Alice Ollstein has more.
Egypt's closure of tunnels cuts off lifeline of vital supplies to Gaza residents
Tensions continue in Egypt today after a judge ruled former dictator Hosni Mubarak should be released from jail. Mubarak was facing a number of charges, including corruption and complicity in the deaths of hundreds of people during the 2011 uprising. But Mubarak had appealed some charges, and Egypt has limits on how long people can be held in pre-trial detention. The leader who replaced Mubarak in democratically-held elections, Mohamed Morsi, remains detained by the military and faces charges himself from the interim government. And former interim Vice President Mohamed Elbaradei, has been sued for "betrayal of trust" after he resigned in protest of the mass killing of Muslim Brotherhood supporters earlier this month. Unrest in Egypt has been affecting neighboring Palestinians. Following the deadly attack in Sinai Monday that killed more than 20 Egyptian police officers, authorities closed the Rafah crossing, the main entry for Gazans traveling for school, work or medical treatment. After the military ousted former President Morsi, Egyptian officials also shut down hundreds of underground tunnels on the border with Gaza. The closure has blocked many essential goods, from building materials to food, from entering the Gaza Strip. FSRN's Rami Almeghari reports.