Newscast for Tuesday, August 6, 2013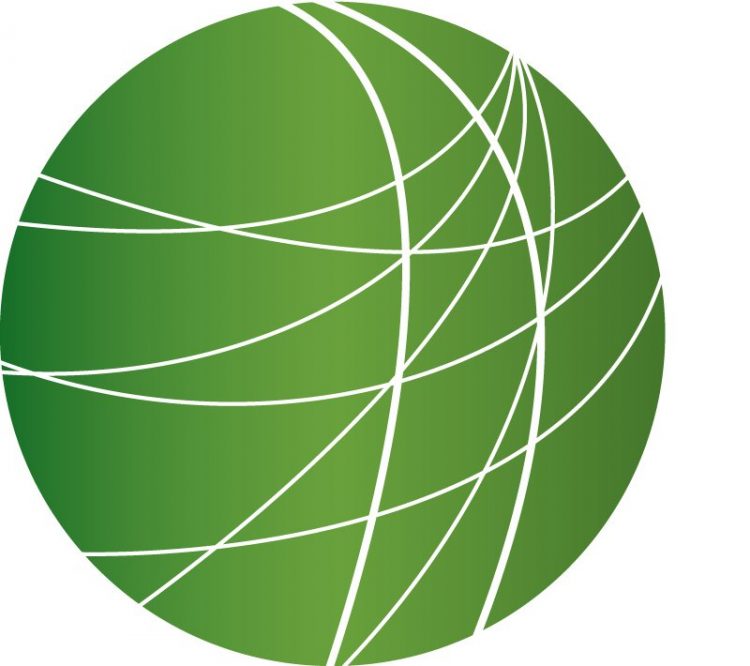 Local communities respond to foreclosure crisis as Obama outlines housing plan
Dream 9 activists in Arizona move forward with asylum applications
Women advocates use social media to confront online threats and sexism
In Japan, thousands commemorate Hiroshima, Nagasaki attacks with vow to end nuclear weapons
HEADLINES
U.S. and UK evacuate staff from Yemen after drone attacks kill four
Hundreds of armored vehicles are roaming the streets of Sanaa today as the U.S. airlifts all non-essential staff from the embassy in Yemen. The State Department also urged U.S. civilians in the country to leave. The UK withdrew all staff from its embassy today. The heightened security coincides with two drone strikes killed that at least four people overnight. The four were reportedly suspected Al Qaeda members. The Yemen Post reports that drones are patrolling the skies over Sanaa  as U.S. government offices in 19 Mideast cities remain closed.
Chicago hunger strikers demand undocumented patients have access to organ transplants
More than a dozen protesters continue their hunger strike in Chicago hospital today. Three local hospitals have  promised to engage in dialogue that could give 12  undocumented patients potentially life-saving transplants, but protesters say they will continue until all local hospitals agree to put undocumented patients on transplant lists. Theresa Campagna reports from Chicago.

Fourteen protesters began their fasts one week ago. According to organizer and hunger striker Father Jose Landaverde, Obamacare is "condemning the undocumented," and one hospital has been quietly deporting undocumented patients to hospitals outside the US. An April AP investigation reveals hundreds are deported regularly under what some medical centers call, "medical repatriation."  Blanca Gomez is an undocumented patient and mother. "What can I say to Obama? To support us, not to leave us to die. We don't want to die."  Gomez told FSRN she will need a kidney transplant in the near future. On Wednesday protesters will go to Advocate Christ Hospital. The hospital made local news last year, after Quelino Ojeda died 10 days after they deported him to a hospital in Mexico. As the immigration reform debate continues, protesters hope their actions will garner what they say is an important conversation hospitals and legislators around the country must have. Theresa Campagna, FSRN, Chicago.
Nez Perce leaders arrested while blockading tar sands megaload travel on native lands
Seven members of the Nez Perce tribal executive council were arrested early this morning in northern Idaho as they led a human blockade against a giant piece of oil extraction equipment being shipped to the Alberta tar sands. Leigh Robartes has more.
Nearly 200 tribal members and allies stood their ground at the border of the Nez Perce reservation, home of the Nimiipu people, blocking the path of a 644,000 pound waste water evaporator owned by General Electric. State officials granted a travel permit for the megaload on Friday, despite a federal court ruling that Forest Service approval was required. That approval was specifically denied, and Nez Perce-Clearwater National Forest Supervisor Rick Brazell wrote to the shipping company restating that the forest service will "not consent, approve or otherwise authorize" passage of the megaloads until a number of conditions are met, including consultation with the Nez Perce tribe. Tribal Chair Silas Whitman said consultation never happened.
"General Electric decided that corporate America is more responsible than the federal government, and not even considering talking to the tribal governments or the people who live here."
About a dozen people were arrested. At 2:30 a.m., state police allowed the the giant piece of tar sands equipment through.The megaload stopped short of its first night destination, setting the stage for another possible confrontation tonight. Leigh Robartes, FSRN, Idaho.
UN Human Rights office: Bahrain anti-terrorism laws may violate human rights standards
The UN Human Rights office is concerned about  new anti-terrorism laws recently passed in  Bahrain, saying the laws may violate international human rights standards. Patrick Maigua reports from the UN.
The law on the Protection of Society from Acts of Terrorism recommends increasing the detention period or revoking the citizenship of anyone found guilty of committing or inciting an act of terrorism. The law also provides for the banning of sit-ins, rallies and other gatherings in the capital, Manama. The UN human rights office says although it is the responsibility of States to maintain law and order, such responsibility must be exercised within international human rights standards. Cécile Pouilly is the spokesperson for the UN human rights office in Geneva.
"Although we welcome the recommendation by the Parliament that 'basic liberties, particularly freedom of opinion, should not be affected to maintain a balance between law enforcement and human rights protection, we reiterate our concern about the restrictions on public demonstrations and other public gatherings."
The UN human rights office is calling on the Government of Bahrain to fully comply with its international human rights commitments, including respect for freedom of expression and peaceful assembly, and association. Patrick Maigua, United Nations Radio, Geneva.
Detroit voters cast ballots in primary for Mayor and City Council
Voters in Detroit are at the polls today to select two candidates who will vie for the job as the city's mayor in November. Republican Governor Rick Snyder stripped local leaders of authority in March. Under Emergency Manager Kevin Orr, Detroit filed the largest city bankruptcy in US history with debt as high as $20 billion. The Courts have yet to decide if the city is eligible, leaving 30,000 residents uncertain about the future of their pensions and healthcare.
FEATURES
Local communities respond to foreclosure crisis as Obama outlines housing plan
In a speech in Phoenix, Arizona today, President Obama outlined a plan to help struggling homeowners and renters across the country. The plan includes measures he has called for before, including programs to help underwater mortgage holders refinance and funding to renovate abandoned homes. He also called for "winding down" the controversial mortgage giants Fannie Mae and Freddie Mac. But local governments and activists in communities devastated by the foreclosure crisis aren't waiting for the federal government to act. In Washington, FSRN's Alice Ollstein has more.
Dream 9 activists in Arizona move forward with asylum applications
Seven of the nine undocumented activists being held in an Arizona detention center are moving forward with their asylum applications, according to their legal team. The activists, known as the Dream 9, crossed the border from Mexico about two weeks ago to draw attention to stalled immigration reform and what they call a broken deportation system that breaks apart families. Immigration officials could not confirm to FSRN the specifics of the activists' cases, but said that in order to qualify for asylum, an applicant would have to establish credible fear of risk or death upon return to the home country, in this case Mexico, and would face an immigration judge to make the final decision. As of airtime, all nine still remain at the Eloy Detention Center in southern Arizona. Two of them are being held in solitary confinement. For more, we're joined by Alma de Jesus, a Dream activist in California, and Daniel Mateo, the brother of one of the detained activists, Lizbeth Mateo. They're at a sit-in in the office of California Congressmember Xavier Becerra in Los Angeles.
Update: After airtime, immigration officials confirmed that all nine of the activists, known as the Dream 9, have been granted a preliminary step in the asylum process, by proving a "credible fear" in their return to Mexico. The activists will still need to appear before an immigration judge to make their case. Supporters said they plan a vigil this evening at 7pm outside the Eloy Detention Center in Arizona and will continue to call for their immediate release. According to US Citizenship and Immigration Services, there were nearly 30,000 applicants for asylum last year, 2012.
Women advocates use social media to confront online threats and sexism
On- and offline, women across the globe regularly contend with sexism, misogyny and threats of violence. Bomb threats made via Twitter to a number of female journalists and historian Mary Beard prompted a protest over the weekend. Some boycotted the social media site, others used the hashtag #twittersilence, to pressure Twitter executives to deal with the issue. Another high profile target was this year's women's Wimbledon champion, Marion Bartoli. The French tennis star, only the 6th female to win the tournament without dropping a set, faced a barrage of sexist, even violent vitriol on twitter. And countless other women, from teens to technology experts to activists experience hostility, sexism and ignorance on the web. But over the past year women have been using social media to fight back. FSRN's Cinnamon Nippard has more from Berlin.
In Japan, thousands commemorate Hiroshima, Nagasaki attacks with vow to end nuclear weapons
Today, Japan's Prime Minister Shinzo Abe spoke before a crowd at Hiroshima's Peace Memorial Park, vowing to work toward a world without nuclear weapons. Sixty-eight years ago today, US warplanes began a nuclear attack on Japan, dropping an atomic weapon on Hiroshima. Three days later, on August 9, the US dropped a second bomb on Nagasaki, killing tens of thousands and causing decades of lasting damage.  UN Radio's Gerry Adams reports.