Newscast for Tuesday, August 27, 2013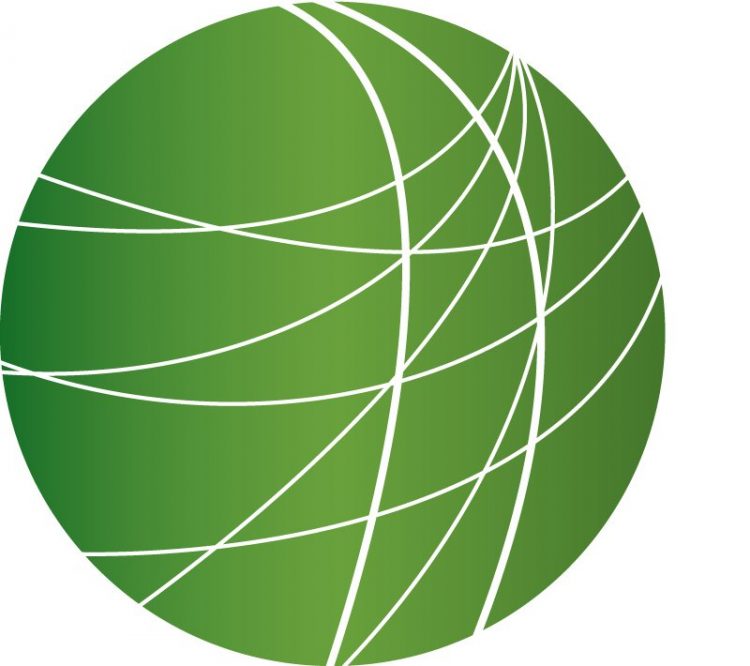 As US, European leaders warn of strike on Syria, peace advocates push non-violent approach
In Quebec, undocumented families fight for children to attend school
50 years after King's "I Have a Dream" speech, the struggle for fair housing continues
Environmentalists say forest industry could do more to combat climate change
HEADLINES
Colombian President agrees to meet with protest leaders as farmers continue nationwide strike
As farmers in Colombia begin a second week of nationwide strikes, President Juan Miguel Santos has reversed course, now saying he will meet with protest leaders for talks. Hundreds of thousands of protesters have blockaded roads across the country, and some towns are completely cut off and running out of fuel and food supplies. One farmer, Alfonso Garcia, told al Jazeera that farmers aren't even making half of what it costs them to produce their crops.
"We grow potatoes, but everyday we see the costs of raw materials, like fertilizers going up, while the market is flooded with foreign products thanks to the free trade agreements the government has signed. At this point we don't even make half the money it costs just to farm."
The government has deployed thousands of police who have reportedly used tear gas and live ammunition to quell the demonstrations.
Teachers in Mexico continue strike to protest elements of education reform
Public school teachers in Mexico are in the second week of a strike against an education reform package. Today, they've camped out in front of the headquarters of Mexico's two largest television networks citing biased coverage of their demands. Shannon Young has more.
Busloads of teachers arrived in Mexico City today to reinforce an ongoing protest encampment that already occupies the entirety of the capital's giant central plaza. Most of the teachers are from Oaxaca, where the dissident union has been on strike since the start of the school year on August 19th.
At the heart of the protests is a series of labor reforms which would require standardized testing of teachers and trigger penalties for those who under-perform. The teachers say it's unfair to apply the same criteria nationwide to educators in vastly different socioeconomic and cultural environments.
Since their protest started last week, they have forced their way in to congressional chambers, staged an eight hour blockade of the international airport, and held a sit-in today outside of Televisa and TV Azteca, the country's two dominant television networks.
The teachers vow to keep up their protests in Mexico City at least through the nation's equivalent of the State of the Union Address on September 1st. The office of the president has already announced plans to move the speech from the congressional chambers to the inside of Mexico's main military base. Shannon Young, FSRN, Oaxaca.
Pesticide manufacturer sues European Commission to block ban of insecticide
The Swiss chemical giant Syngenta is taking the European Commission to court, trying to stop an impending ban on a best-selling pesticide linked to the decline of bees. Liam Moriarty reports from France.
Syngenta is challenging a two-year moratorium approved last spring that suspends certain uses of three chemicals from the world's most widely-used class of pesticides. So-called neonicotinoids are chemically similar to the nicotine in tobacco and when used as a seed coating infuse the toxin throughout the plant as it grows. Syngenta says the ban will hurt farmers. But Mark Breddy, with Greenpeace Europe, says the pesticides are an environmental threat.
"A number of scientific studies and the European Food Safety Authority itself have found that there is a clear link between these pesticides and the massive die-offs of bees that we've seen in Europe."
Experts say the alarming decline in bee populations around the world is likely caused by a combination of disease, parasites, habitat loss and pesticides. Syngenta and Bayer CropScience, the two largest manufacturers of neonicotinoids, maintain their products don't harm bees if properly used. Several European countries, including Italy, Germany and France, already have partial bans on the neuroactive chemicals. In the U.S., a coalition of green groups and beekeepers is suing the EPA for certifying them for use without adequate testing. The EU moratorium is slated to go into effect at the end of the year. Liam Moriarty, FSRN, Normandy, France.
Vermont Yankee nuclear plant to close; decommissioned by end of 2014
Entergy Corporation announced today that it will close the Vermont Yankee nuclear power plant. The decision comes after the company prevailed in a long legal battle to keep the aging plant open. Nuclear energy expert  Arnie Gunderson says the move was inevitable, but that the cost of upgrades required by the Nuclear Regulatory Commission after Japan's Fukushima Daichi nuclear disaster likely accelerated the decision.
Vermont Yankee will be decommissioned by the end of 2014.
FEATURES
As US, European leaders warn of strike on Syria, peace advocates push non-violent approach
A United Nations team on the ground in Syria faced another delay in its investigation into allegations of chemical weapons in the country, citing the need to address safety concerns after a convoy came under fire Monday. The team did collect evidence and speak to victims of the attack yesterday in its visit to the suburbs of Damascus. Though the UN has not yet determined whether chemical weapons were used and isn't tasked with investigating who is responsible, several nations are weighing military action against the regime of Bashar al-Assad. But some Middle East experts, peace activists and members of Congress are protesting these preparations, saying military strikes would make violence worse and violate international law. In Washington, FSRN's Alice Ollstein reports.
In Quebec, undocumented families fight for children to attend school
In the Canadian province of Quebec, millions of students go back to school tomorrow for the first day of classes. However, this isn't the case for many of the children of undocumented migrants who still face significant hurdles in accessing the public education system. While the Quebec Education Minister made an announcement in June to eliminate certain barriers, migrant justice advocates say not enough has been done, and thousands of students could still be in limbo by the time the school bells ring tomorrow. FSRN's Aaron Lakoff has more from Montreal.
50 years after King's "I Have a Dream" speech, the struggle for fair housing continues
Tomorrow marks the 50-year anniversary of Martin Luther King Jr.'s iconic I Have a Dream Speech in Washington, DC. In that speech he called for equality with the "fierce urgency of now" — a time to make real the promise of democracy. One of those tenants of equality he outlined in his work was fair access to housing. Five decades later, that struggle continues. A new book from Zuccotti Park Press, A Dream Foreclosed: Black America and the Fight for a Place to Call Home, tells the stories of how banks exploited the housing market, particularly in African American communities, and how some families have joined together to fight back. FSRN spoke to the author, Laura Gottesdiener before a reading and talk on the book in Washington, DC.
Environmentalists say forest industry could do more to combat climate change
2012 was the warmest year on record for the US, and among the top ten warmest globally, according to a report released this month by the National Oceanic and Atmospheric Administration. As activists continue to warn government leaders of the climate consequences of fossil fuel dependence, some are pointing to another industry: timber. Some environmentalists say the green wood products industry should do more to combat rising temperatures. FSRN's Eric Black reports.