Newscast for Monday, April 15, 2013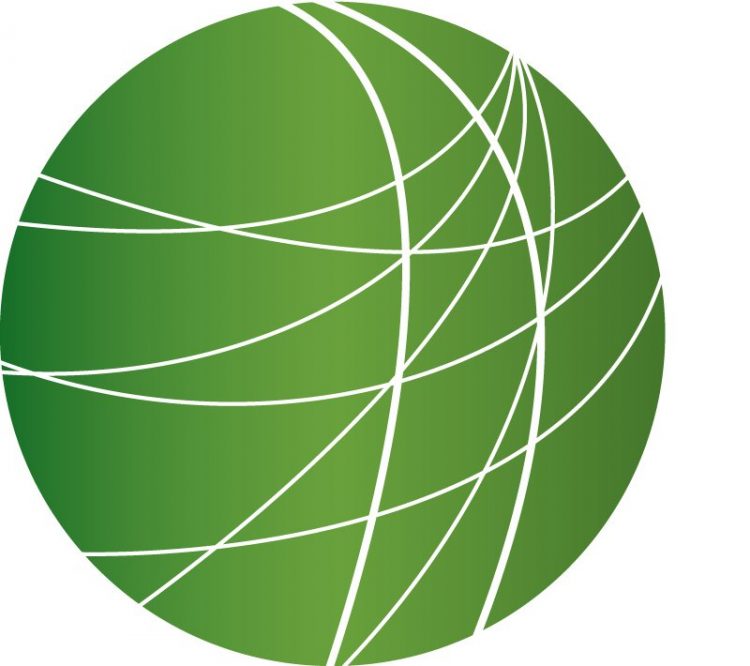 Maduro wins narrow victory for Venezuelan presidency; opposition disputes outcome
Palestinian Prime Minister Salam Fayyad resigns amid calls of new direction
Supreme Court hears case on corporate patent of human gene
Offshore tax havens: a growing network of hidden global wealth
HEADLINES
2 dead, dozens injured in explosions at Boston Marathon finish line
There were two explosions at the finish line of the Boston Marathon today. Boston police confirm two people died,  at least 23 more were injured – some of them critically. The area surrounding the finish line was placed on lock down and a no-fly zone was put in place. The two explosions were just minutes apart, a third blast an hour later was controlled by police. There's no official word yet on the cause of the explosions.
Turkish judge sentences concert pianist to a suspended 10 months for blasphemy
In Turkey a judge gave a  world-renowned concert pianist a 10-month suspended sentence for blasphemy. The charges stem from sarcastic remarks about Islam on his personal Twitter account. FSRN's Jacob Resneck reports.
The 43-year-old pianist Fazil Say, heard here playing the Turkish March, was charged after he wrote a series of Twitter posts that WERE mocked religion, especially Islam's prohibition of alcohol. His lawyers argued he wasn't trying to insult religious people but the court was not swayed and found he had violated a Turkish law that criminalizes any degradation of organized religion.
Say is not the first member of the literati in Turkey to be convicted on such charges, but his case is the first to involve social media. Say, who has performed with the New York Philharmonic and Berlin Symphony, told reporters he was sadder about  the state of freedom in Turkey than for his own 10-month sentence, which suspended provided he doesn't run afoul of the law in the next five years. The musician has since closed down his Twitter account. Jacob Resneck, FSRN, Istanbul.
Palestinian-American boy jailed in Israeli for throwing rocks at Israeli troops
Another teenage boy remains in an Israeli jail, accused of throwing stones at Israeli troops. But this boy hails from Louisiana, has American citizenship and his supporters are calling for US help to get him freed. Lena Odagaard reports.
14-year-old Mohammed Khalek, an American-Palestinian from New Orleans, was arrested on April 5 by Israeli soldiers at his family'S home in the Palestinian West Bank. The teenager is accused of throwing rocks, a charge which can result in a prison sentence of up to  20 years. Today, Palestine solidarity activists urged Americans to contact local politicians and call for Khalek's immediate release.
Advocacy officer Randa Wahbe, who represents  the teen, told local news sources that he has likely been subjected to abuse while in detention. His braces are broken and he has not been allowed to see his father outside of the court.
There are currently 236 children ages 12-17 held in Israeli jails according to Defense of Children International, a human rights group. Earlier this year UNICEF released a review concluding that for Palestinian children in Israeli military custody ill-treatment is 'widespread, systematic and institutionalized.
The middle schooler appeared before a a judge last week, but his case was adjourned until later this week. Lena Odgaard, FSRN, Ramallah.

Tax resisters protest being forced to fund the military;  Global Day of Action on Military Spending
April 15th  is  tax day in the United States, and it's also the Global Day of Action on Military Spending.  FSRN'S Jim Pullen reports from one of a series of actions around the country protesting that taxpayers are forced to fund the American war machine.
"You go to work to support your family, to support your community, but you also have to work for the Pentagon. Half of the discretionary budget of the United States is devoted to war."
Gary Erb hasn't paid income taxes in thirty years. He's standing on Boulder's Pearl Street Mall, playing his flute and stopping to talk with anyone who is curious about refusing to pay taxes. Erb says that it's a very purposeful decision, because the government can garnish your wages, seize your property, and send you to jail.
"If it is easier for yourself, better for yourself, to do this active resistance and suffer the worst possible consequences, than it is for you not to do it, then you're ready for it. Most people are not ready. Even people who say they are very strongly for peace."
According to Ruth Benn with the National War Tax Resistance Coordinating Committee, an umbrella group for dozens of local organizations, thousands of people refuse to pay taxes each year in protest of war. Jim Pullen, FSRN, Boulder.
Wrongful death suit filed against accused gang rapists of teen who killed herself after assault
An attorney for the family of a 15-year-old California girl who killed herself last fall after she was gang-raped and subsequently cyber-bullied filed a wrongful death suit today. The action names three sixteen-year-old males who are charged in juvenile court with the sexual assault of Audrie Pott while she was unconscious. Pictures taken at the time of the assault were then circulated around Saratoga High School through text messages and emails. Audrie Pott killed herself days later. Her parents are working with two California legislators to enact a bill in her name that would allow juveniles accused of sexual assaults to be  charged as adults. The measure would also strengthen penalties for cyber-bullying.
Iraq wracked by bombings across country; at least 55 dead
A series of car bombs cities across Iraq killed at least 55 people today.  Multiple blasts  in Baghdad,  Fallujah, Kirkuk, Tikrit and at least eight other cities come less than a week before this Saturday's elections – the first poll since most US troops left the country at the end of 2011.  Among the dead today are two candidates for office. All told at least 14 political hopefuls have been assassinated in recent weeks.
FEATURES
Maduro wins narrow victory for Venezuelan presidency; opposition disputes outcome
Nicolas Maduro is the new president of Venezuela, but his narrow victory on Sunday is already causing tension within the country. Opposition leader Henrique Capriles, lost by less than two points, according to the National Electoral Council. He's refused to recognize the results unless a recount is conducted. FSRN's Irene Caselli reports from Caracas.
Palestinian Prime Minister Salam Fayyad resigns amid calls of new direction
Over the weekend, Palestinian President Mahmoud Abbas accepted the resignation of Prime Minister, Salam Fayyad, ending weeks of speculation about the future of his government. President Abbas says Fayyad, a political independent, will stay in his role until his replacement is chosen. Members of Fatah party are already calling for a government that represents their movement in the West Bank.  FSRN's Ghassan Bannoura has more on the story.
Supreme Court hears case on corporate patent of human gene
Can a corporation patent a human gene, and have a monopoly on its use? That was the question before the nation's highest court today in the case, "Association for Molecular Pathology vs. Myriad Genetics."  Since the Constitution prevents patents on "products of nature," a group of doctors and patients sued the company Myriad Genetics for patenting two genes that are reliable indicators of breast cancer and ovarian cancer risk. Myriad's lawyer argued that the genes are not a "product of nature," because they could never have been isolated without human innovation, and said the Court should respect the decision of the US Patent Office. FSRN's Alice Ollstein was at the Supreme Court this morning, and brings us this report.
Offshore tax havens: a growing network of hidden global wealth
Today is tax day in the US and the largest share of income tax revenue will be headed to the military. Out of every tax dollar, more than a quarter is spent on the military. That's followed by healthcare at 20 percent and interest on the federal debt at about 13.5. Veterans and benefits get 4.3 percent, education 3.5 and energy and the environment just over two percent. That breakdown according to the National Priorities Project.
This year, however, there is an increased focus on the billions of dollars that evade income taxes – much of that through hidden offshore accounts. A recent investigation by the International Consortium of Investigative Journalists, or ICIJ, draws on 2.5 million records of more than 120,000 companies and trusts created by two major offshore companies. According to ICIJ, half of all global trade passes through offshore tax havens and a third of the world's wealth resides there.
For more we're joined by Marina Walker Guevara, ICIJ's deputy director.