Newscast for Thursday, September 12, 2013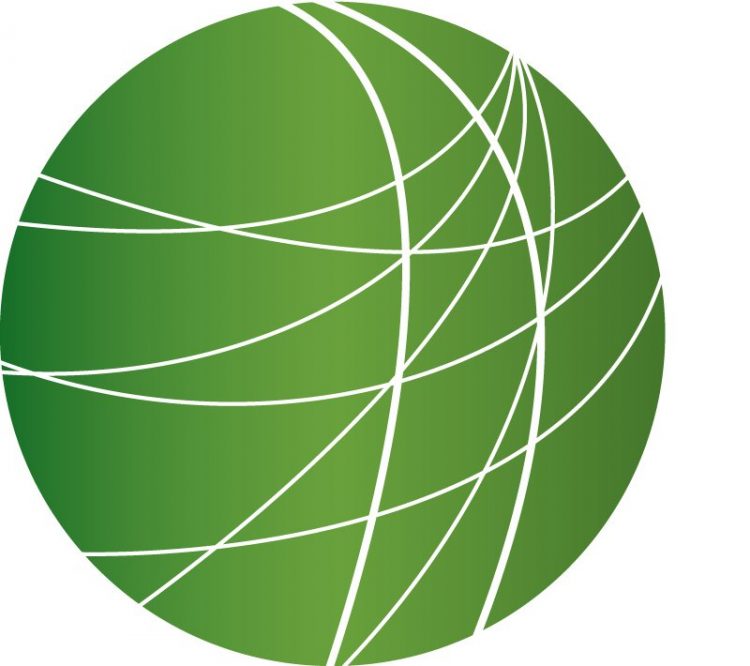 US sends arms, supplies to Syrian opposition amid efforts at diplomatic talks
DOE approves export site in Maryland to send fracked gas abroad
New York board votes to limit solitary confinement in city jails
Thailand closer to becoming first Southeast Asian country to legalize same-sex marriage
HEADLINES
DC mayor vetos living wage ordinance
Today, Washington, DC Mayor Vincent Gray vetoed the controversial Large Retailer Accountability Act. The bill would have required retail stores with more than 75,000 square feet and whose parent company makes more than $1 billion annually, to pay workers a minimum wage of $12.50 an hour. FSRN's Noelle Galos reports.
Citing the negative impact on DC's economy, including an alleged 4,000 lost jobs if Wal-Mart carried through on treats to halt construction of three stores, Mayor Vincent Gray vetoed the LRAA. Gray said it was "not a true living-wage bill, because it would raise the minimum wage only for a small fraction of the District's workforce." But living wage advocates argue large corporations like Wal-Mart are best able to afford the payroll increase. Cindy Murray, a 13-year Wal-Mart employee, spoke out in favor of the proposed law at a town hall last month.
"If you look at the wages today, $12.50 is nothing. They could do that without passing it onto the consumers, and I want them to stop saying they need to pass it onto the consumer. What is wrong with taking it out of their profit? Because they can still make billions, even after paying us a decent wage."
Next Tuesday, the City Council has scheduled an override vote with the hopes that they can sway one more councilmember to get to a veto-proof majority. Wal-Mart said today it would resume construction on the three stores only if the bill fails.  Similar measures in Chicago and New York in years past were not able to successfully override Mayoral vetoes. Noelle Gallos, FSRN, Washington, DC.
A Pennsylvania judge orders renegade county clerk to stop issuing same-sex marriage licenses
A judge in Pennsylvania today ordered a county clerk in the Philadelphia area to stop issuing same-sex marriage licenses. Bruce Hanes started issuing licenses earlier this summer, saying the state law limiting marriage to opposite sex couples was a violation of the constitution. The state sued to stop the county from continuing, and a state judge ruled the clerk does not have the authority to determine constitutionality of the law.
Several county clerks in New Mexico have also started issuing marriage licenses to same-sex couples. The state Supreme Court recently agreed to rule on the legality of their actions under state law. That hearing is scheduled for late October.
South Texas residents mobilizing to oppose new private prison
In the South Texas town of McAllen, residents are rallying opposition to a new private prison.  Late Wednesday afternoon, they packed a city meeting on the proposed municipal partnership with the for-profit GEO Group prison company. FSRN's Teddy Wilson has more.
More than 60 people attended a meeting at McAllen City Hall – the overwhelming majority of whom spoke out against the proposal to build a private prison facility in the community. GEO Group, a private prison company based in Boca Raton, Florida, submitted a proposal for a 1,000 bed facility. That about 30-times the number of inmates currently housed by the city. Ann Williams Cass, executive director of Proyecto Azteca says she believes it's morally wrong for people to profit off the incarceration of others.  She also says the city would be opening itself up to liability.
"For-profit prison corporations have had a terrible track record, and it will cost the taxpayers' money in the future.  I have lived in McAllen for 33 years.  I like the vision that McAllen has and putting in a private prison is really inconsistent with that vision."
The debate in McAllen comes as the state of Texas recently shuttered two private prisons near Dallas for reasons that included human rights abuses. Both were owned by the Corrections Corporation of America. Teddy Wilson, FSRN, Texas.
Pakistan to take US drone strike complaint to UN
After years of public outcry from citizens, Pakistan's government today announced it would raise the issue of drone strikes at the United Nations. The government has publicly condemned the strikes, but has allegedly given the okay in private to the US to launch drone attacks. From Islamabad, Malik Ayub Sumbal has more for FSRN.
In a weekly briefing here in Islamabad, Foreign Office spokesperson Aizaz Ahmed Chaudhry called the drone strikes a violation of Pakistan's sovereignty and a violation of international law.  The decision to fight drone attacks through the UN comes after a recommendation from a national political conference. Chaundhry said the Foreign Office has already initiated the process in consultation with their UN delegations in Geneva and New York. He denied there is an agreement with the US on the use of drones in Pakistan's territory; however, the United States maintains the strikes are made with the full cooperation and support of civil and military establishments. Just last Friday, a US drone strike near the Afghan border killed several suspected militants, including a high-ranking member of a US-branded terrorist organization.  Malik Ayub Sumbal, FSRN, Islamabad.
FEATURES
US sends arms, supplies to Syrian opposition amid efforts at diplomatic talks
As the spotlight remains on chemical weapons in Syria, aerial bombing and fighting continues in many cities. In Aleppo, an air strike hit a field hospital, killing at least 11, according to the Syrian Observatory for Human Rights. In another video posted to Youtube yesterday by the Idlib News Service, people rush into a damaged building. One man carries what appears to be a child in his arms to the back of a van. Others are carried on stretchers, their heads and arms covered in blood. As the conflict in Syria continues, efforts to find a diplomatic solution continue with US Secretary of State John Kerry arriving in Geneva, Switzerland today to begin two days of talks with Russian officials on securing and eliminating Syria's chemical weapons stockpile. But the Washington Post and Wall Street Journal report that the US has been sending shipments of weapons and other supplies to the Syrian opposition's army at the same time it pursues these peaceful negotiations. Syrian President Bashar al-Assad said the US must stop threatening military force and arming the opposition in order for diplomacy to work. On Capitol Hill, FSRN's Alice Ollstein has more.
DOE approves export site in Maryland to send fracked gas abroad
Environmentalists and communities in Maryland are raising concerns after the Department of Energy gave the okay for a private energy company to vastly expand a liquefied natural gas site on the Chesapeake Bay. On Wednesday, the Energy Department announced conditional authorization to allow the company, Dominion, to use the Cove Point Terminal to house and transport gas extracted through hydraulic fracturing to countries that do not have a free trade agreement with the US. The approval is pending an environmental review. For more, we're joined by Doug Shields. He's the former city council president in Pittsburgh who led one of the first bans on natural gas drilling in a city, which passed in 2010. He's also with the group Marcellus Protest and joins us from Pittsburgh.
New York board votes to limit solitary confinement in city jails
The New York City Board of Correction voted unanimously this week to begin rulemaking to limit the use of solitary confinement in the city. The vote follows concerns raised after Rikers Island, the largest city jail, added hundreds of cells that keep inmates isolated for 23 hours out of the day, and an investigation into the city's use of solitary confinement. FSRN's Caroline Lewis reports from New York.
Thailand closer to becoming first Southeast Asian country to legalize same-sex marriage
Thailand could soon become the first country in Southeast Asia to legalize same-sex marriage. A draft law being readied for parliament seeks to offer LGBT couples the same legal rights as opposite-sex couples. But as FSRN's Simba Russeau reports, despite some strides on the legal front, members of the LGBT community in Thailand still face social opposition.