Newscast for Thursday, September 26, 2013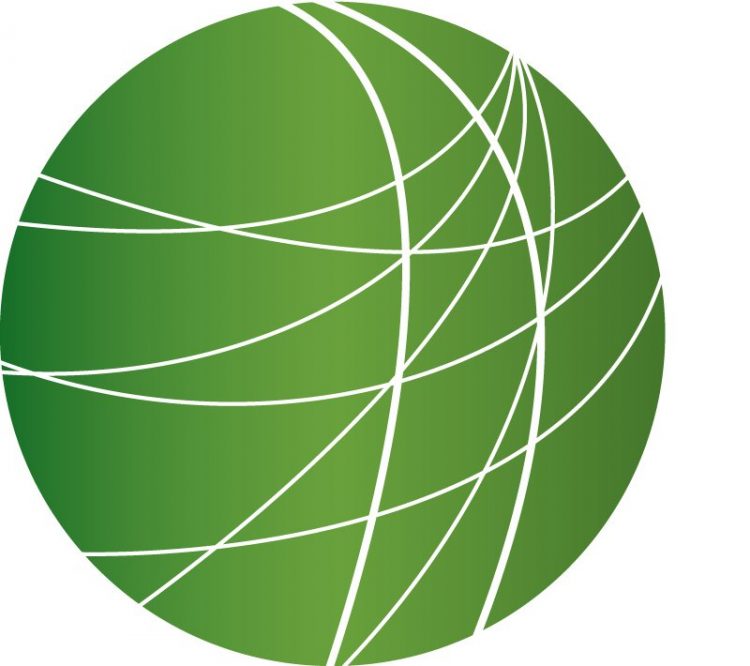 Senate bill would restrict NSA spying powers, open surveillance court to more oversight
California prisoners challenge solitary confinement in federal court
Amid deadly sectarian attacks, Iraqis outline path of social justice, human rights at Baghdad forum
Ciudad Juárez Series Part 2: Visual art, hip hop and other art forms aid a community's path toward peace
HEADLINES
Florida judge grants Marissa Alexander retrial
A court in Florida has granted a retrial to Marissa Alexander, a woman sentenced to 20 years in prison for firing what she calls a warning shot over the head of her husband during a domestic dispute. She had a legal permit to possess the gun and had previously been hospitalized after instances of domestic violence.  Alexander's case came to national attention because of the disparity of her sentence and the acquittal of George Zimmerman, who shot and killed Trayvon Martin.  Alexander was denied immunity by the court under the controversial Stand Your Ground self-defense law, and that ruling will stand. But the court today granted a retrial, saying the jury was improperly instructed on the issue of self-defense.
Colorado health insurance providers offer coverage to transgender people
Next Tuesday, health insurance marketplaces all over the country will open as one of the main provisions of the Affordable Care Act goes into effect. Uninsured people will begin shopping ahead of a March 31, 2014 deadline to be insured. Earlier in this summer, the Obama Administration issued a memo saying it would be illegal for insurers that receive federal funds to deny health coverage to transgender people, a revelation cheered by rights advocates.  But how that will play out in the coming months is still far from clear. In Colorado's Health Exchange, there are now two insurers that will offer coverage to the state's transgender residents.  Kaiser Permanente made the announcement this week, joining the nonprofit Colorado HealthOp. Transgender people have historically had a difficult time finding health coverage says Courtney Gray with the GLBT Community Center of Colorado.
"Several years ago on the individual market, I applied to every single health insurance company in the state of Colorado. I didn't qualify for low income, and every other health insurance company when they found out I was transgender decided not to cover me at all."
Earlier this year, the Colorado Division of Insurance issued a bulletin that state anti-discrimination law does apply to health insurance, and therefore plans must cover the same services for transgender people as they would for others.  Consequently, all health insurers must offer coverage for the transgender population, but only two have done so up to this point.
Greenpeace activists to wait in jail without charge while piracy investigation carried out
A Russian court said today that most of the Greenpeace activists who carried out a direct action at a Gazprom oil rig in the Arctic last week will wait in jail while an investigation into piracy charges is carried out.  Among the group was a photojournalist who was documenting the action. The decision spurred protest in Moscow.  FSRN's Ekaterina Danilova reports.
So far, the court has ordered the jailing of nine Greenpeace activists and a photojournalist for two months.  Three others will be held for three days while they await a rehearing. Other cases are still pending as of press time.  The court said the activists need to be jailed because if released, they may continue criminal activity, destroy evidence or flee the country. Roman Dolgov is one of the jailed activists.  Speaking in court, he said any charges of piracy or attempts to take over the platform would be nonsense.
"Greenpeace has been carrying out peaceful, nonviolent protest for the 30 years of its existence. The organization is founded on the principles that there will be no use of weapons or threat of using weapons or threats of violence."
Supporters held a protest at the Investigative Committee office in Moscow today.  Many held signs demanding the release of the photojournalist. Russian investigators responded to the court decision by saying the pre-charge jail times could be reduced. The Greenpeace activists could still face criminal charges depending on the outcome of the investigation. Ekaterina Danilova, FRSN, Russia.
Guardian investigation finds Nepalese workers held in modern slavery conditions in Qatar
Dozens of Nepalese workers in Qatar have died over the past months, and often "face exploitation and abuses that amount to modern-day slavery," according to an investigative report by The Guardian newspaper.  The workers are largely employed as part of a construction boom ahead of the 2022 World Cup.  The migrant workers are recruited in Nepal with promises of good wages in Qatar, but end up owing the recruiters large sums of money.  Once in Qatar, the investigation found the workers were denied food, had their wages withheld, and travel documents confiscated. A FIFA vice-president is calling for the international soccer governing body to launch an immediate investigation.
FEATURES
Senate bill would restrict NSA spying powers, open surveillance court to more oversight
In Washington today, the Senate Intelligence Committee questioned the leaders of the NSA and Office of National Intelligence about surveillance of US citizens and foreign nationals, conduct revealed by former intelligence contractor Edward Snowden. The hearing comes as a bipartisan coalition of US Senators introduces a bill to strip away some of the intelligence community's powers to sweep up vast amounts of Americans' data. On Capitol Hill, FSRN's Alice Ollstein has more.
California prisoners challenge solitary confinement in federal court
Lawyers representing a group of California prisoners are in an Oakland federal court today, in an attempt to win class action certification for a lawsuit challenging the state's use of solitary confinement. This comes just weeks after prisoners ended a two-month hunger strike protesting prison conditions. FSRN's Christina Aanestad reports.
Amid deadly sectarian attacks, Iraqis outline path of social justice, human rights at Baghdad forum
Today in Baghdad, local residents, youth, labor groups, women's rights advocates and activists from across the region and the world gathered for the opening day of the first Iraqi Social Forum. The event is bringing people together at a difficult time for the country. Just today a series of bomb explosions hit public markets in and around Baghdad, killing more than two-dozen and wounding scores more. It's the latest in a series of sectarian attacks that, according to the UN, has claimed some 4,000 lives in the past five months. But participants at today's forum are offering hope and resistance under the slogan: "Another Iraq is possible…An Iraq of peace, human rights & social justice." For more, we go to Baghdad to speak with Nadia al-Baghdadi, one of the organizers of the Forum and part of the Save the Tigris campaign.
To access the full program of the Iraqi Social Forum and more information: http://openfsm.net/projects/iraq-social-forum/isf-program/#_Toc367532405
To find out more about the Save the Tigris campaign: http://www.iraqicivilsociety.org/campaigns/save-the-tigris-and-iraqi-mar…
Ciudad Juárez Series Part 2: Visual art, hip hop and other art forms aid a community's path toward peace
Today, we continue our coverage from the Mexican border city of Ciudad Juárez, which became notorious for drug war violence years ago due to a dramatic, four-year spike in homicides. While the Mexican government threw weight and money behind ambitious, short-term recovery programs, it did not fund initiatives aimed at preventing another spike in violence. In the first part of our series, we looked at community efforts to address the trauma of living through violence. Now, we examine other ways grassroots leaders are using creative energy and the role of arts in the wake of a collective tragedy many residents are still grappling to understand. FSRN's Shannon Young reports.