Young girls in Cameroon face forced marriage at high rates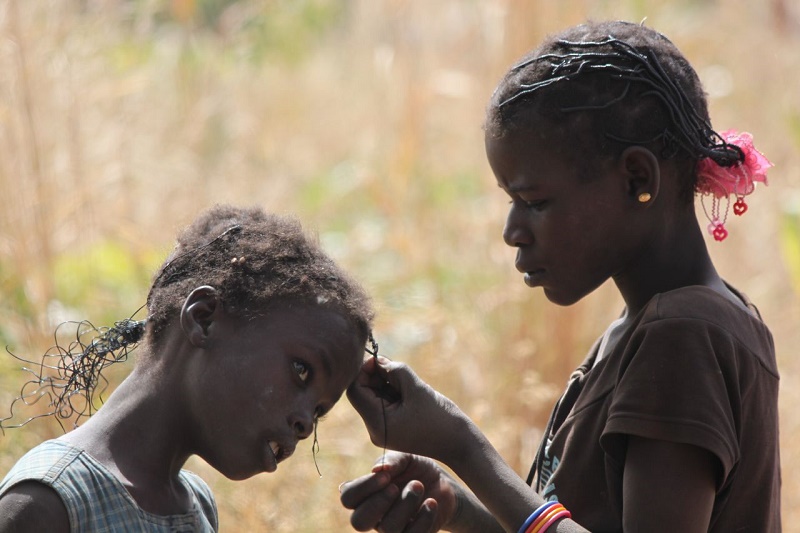 Forced marriages remain an ongoing concern in Cameroon. According to figures from the the country's Ministry of Women's Empowerment and the Family, at least 41 percent of Cameroonian teenage girls are forced into marriage, usually with much older men. The figure goes as high as 80% in Cameroon's Far North Region. The government says it is working with traditional rulers, civil society and church groups to bring the practice to a halt. FSRN's Ngala Killian Chimtom Reports from Yaounde.
When Emmanuelle Ekassi was twelve years old, her mother died. Her father brought in a new wife. In complicity with the new wife, her father chased Ekassi away from home, cutting off her dream of continuing her education. Stranded, she set out to look for her aunt in the capital city, Yaounde, where she hoped to return to school.
Ekassi hailed a taxi, but rather than deliver her to her destination, the driver took her to his home.
"I stayed in his house for three days," Ekassi recalls. "He raped me all the time. I didn't know anybody there. On the third day, he took me out of his house and dumped me by the road side. One woman took pity on me and took me to her home. But there too, her son raped me and I was again thrown out onto the road."
When Ekassi finally located her aunt in Yaounde, little did she know that as a result of the repeated rapes she had become pregnant.
"With a child I couldn't take care of, my aunt forced me into marriage with a 45-year-old man. With him, I had two other children. But he too died, leaving me with three children — one of them just three months old."
Ekassi was forced against her will to marry again — this time to a man 31 years her senior. Four years later, the older man died.
Rejected by her own father and with her forced husband gone, Ekassi sought assistance from the National Association of Aunties – or RENATA – an advocacy group that educates unwed mothers in sexual and reproductive health and then deploys them to counsel local girls.
Ekassi's story is not an isolated one. Officially, forced and early marriages are illegal in Cameroon. The legal minimum age for marriage is 15 for girls, 18 for boys. But in practice forced marriages remain common, with estimates that more than 40 percent of Cameroonian girls under the age of 15 are forced into marriage. The situation is worse in the Northern regions, where according to the country's Ministry of Women's Empowerment and the Family as many as 80 percent of girls are forced to marry against their will.
Georgette Arrey Taku is a Program Officer for RENATA. She recalls the story of a girl who was forced into marriage at the tender age of nine: "The man was about 70 years. She was given to this man because the parents needed 20 thousand francs [about $30], so they went to this man for him to lend them some money. So the man now said, 'Okay, I will give you this money on condition that you're young daughter there will be my wife,' and they accepted because they were desperate."
Once married, her husband refused to let her continue her education and her parents couldn't sponsor her because she now belonged to someone else.
Arrey Taku says her organization is now working with communities to increase public awareness about the dangers of such forced marriages.
"We do projections in some communities where we have films on early marriages, we have films on forced marriage, and you find parents, men, women, young boys and girls who come and gather and watch these films and they ask questions," Arrey Taku says, explaining some of the public education programs her group conducts. "So far I think that when we go ahead to sensitize them, and to discuss with them and to tell them about the consequences of this kind of practice, somehow, they regret it."
Marie-Therese Abena Ondoua is the country's Minister of Women's Empowerment and the Family. She says her office will continue to work closely with traditional authorities, NGOs and religious groups to educate parents that their female children deserve the same opportunities that male children have and that it's immoral to sell girls as if they were property.