Violence against media in Nigeria continues despite presidential pledge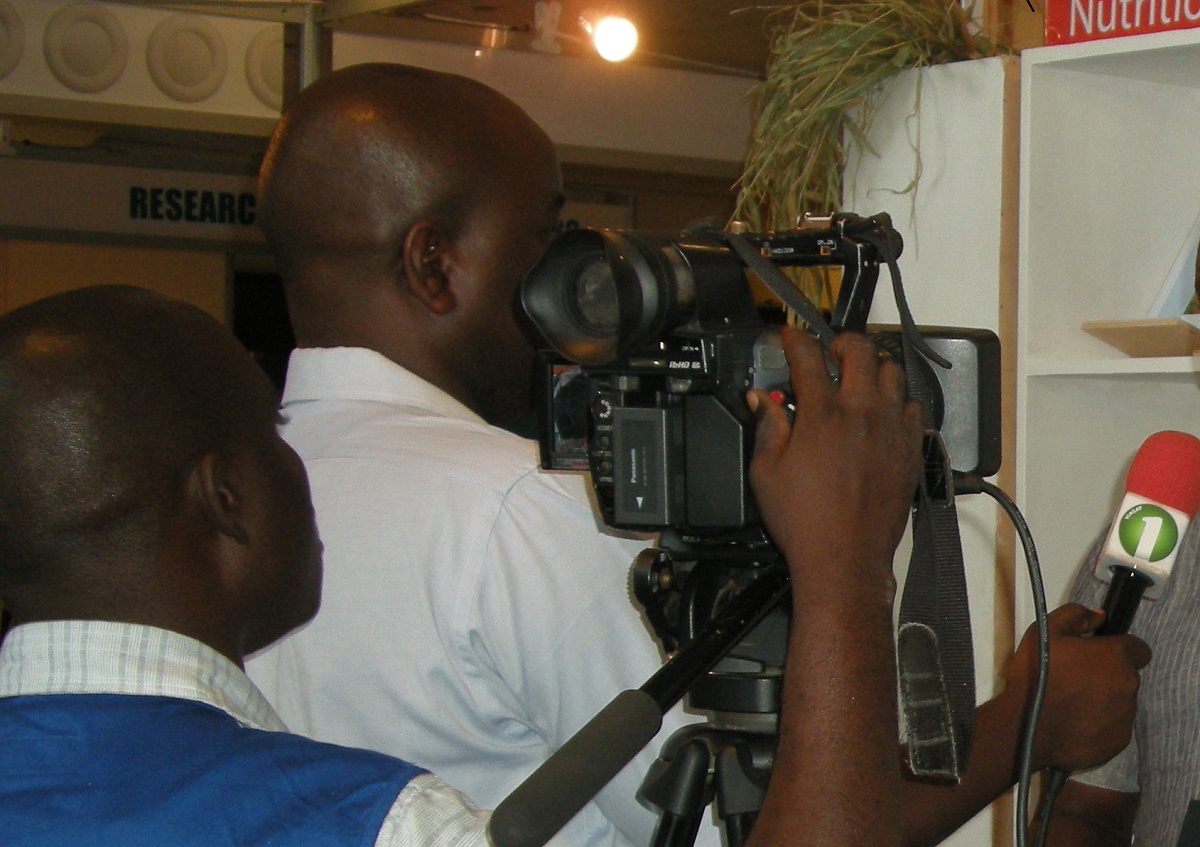 In Nigeria, the country's President Muhammadu Buhari ordered his military Thursday to wipe out the Boko Haram insurgency in the country within three months. The strong rhetoric comes as Nigerian troops have joined forces with Cameroon, Chad and Niger in a multinational effort to end the militant Islamists' now 6-year brutal push to establish an independent state. Earlier this month, Nigerian troops rescued another 176 hostages from the Boko Haram stronghold of the Sambisa Forest.
Local media faces tremendous risk when reporting on Boko Haram, as militants threaten and attack reporters in remote areas. The U.S.-based media rights group Committee to Protect Journalists ranks Nigeria as Africa's second worst for anti-press violence. But not all is waged by militants. And although President Buhari pledged to protect the rights of journalists once he took power, assaults on members of the media continue. Sam Olukoya has more from Lagos.
In one of the latest attacks, two journalists investigating customs officers regarding allegations of smuggling were brutally beaten, one of them was left for dead.
According to Yomi Olomofe, executive director of a local monthly called Prime Magazine, customs officials invited him and another reporter to a meeting at the Customs office. As they left the building they were attacked by a group of alleged smugglers. The attack took place in spite of heavy security at the customs office, and many question how the perpetrators knew the journalists would be there, suspecting that customs officials had a hand in planning the assault.
Crime reporter Wole Adeboye says physical attacks are common when journalists do stories that concern security officials.
"I recall one day when I visited the anti-robbery section at the police headquarters, Ikeja, and I was trying to do my investigation a police officer assaulted me and told me that if I refuse to leave the premises of the command that he will shoot me," Adeboye recounts.
Cameramen are also targets. Yusuf Mohammed was reporting on security agents forcefully evicting roadside traders and demolishing their shops when he was assaulted by one of the soldiers on the scene.
"I was just busy doing my work," says Mohammed. "As I was doing it, the next thing I saw, one of the soldiers just came to me, without even asking me, who are you identify yourself, he gave me a slap and he seized the camera."
Mohammed says these are day-to-day occurrences: "We face so many challenges. We are gentlemen of the press. We are gentle people, they should see us as partners in progress."
Due to the inherent risks they face, journalists have to find ways of staying safe. Many, like Adeboye, go in to hiding and conduct investigations covertly.
"When you do a story and you know that security people will not be happy, and they could be after you, you go underground" explains Adeboye.
Nigerian journalists go underground to buy time until the subjects of their work – often security officials – cool off. Sometimes reporters are forced to flee the country.
"What I see is that there is an atmosphere of fear," says Lanre Arogundade, an activist who works at the Lagos based International Press Centre. Arogundade says self-censorship is another measure used by reporters to maintain their safety. "It is not really expressed but the average journalist tells himself or herself, well I will have to be careful because I don't know what might happen to me. So you have a whole lot of self-censorship that goes on in the media which I think also undermines the freedom of the press."
Arogundade says assaults on the media are rampant in Nigeria because perpetrators rarely face justice: "Basically people feel that they can always take the laws into their own hands. So it is just about impunity. Now, nobody who has attacked a journalist has been successfully prosecuted. Again that is a weakness, so it is like it gives people that encouragement to want to do more."
Newly-elected President Muhammadu Buhari sent a representative to a recent conference of the Nigerian Union of Journalists held in Abuja. The Special Adviser on Media and Publicity, Mr. Femi Adesina, pledged to uphold press freedom with "transparency and accountability." But journalists in Nigeria are still waiting to see if the new government will under take substantive measures to protect their rights.