October 17, 2005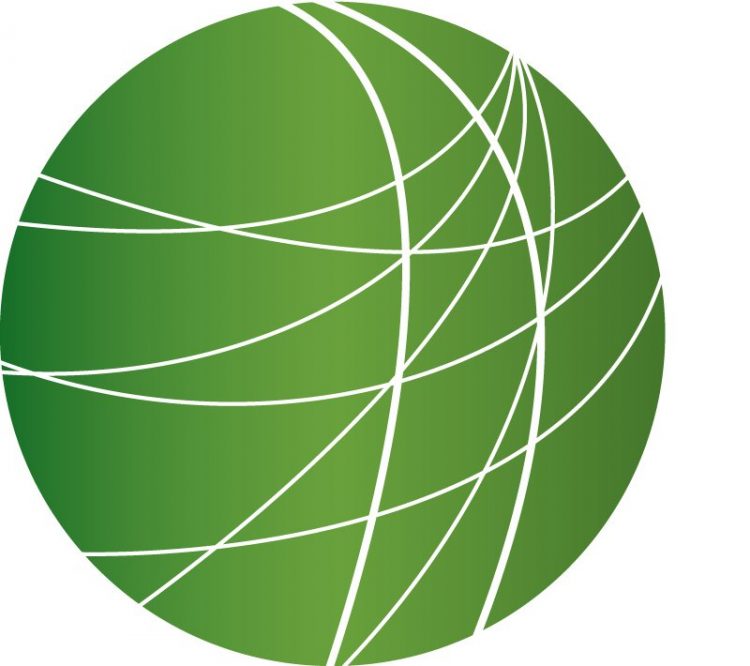 Headlines (5:06)
EARTHQUAKE DEATH TOLL
The death toll in the October 8 quake in Kashmir has soared to over 50,000. The Prime Minister of Pakistan administered Kashmir said the toll could rise to 70,000. Cut off by landslides, many affected villages are still inaccessible in both sides of Kashmir. Bad weather is adding to the difficulties of rescuers and survivors alike. From Srinagar Shahnawaz Khan reports.
Rain and snowfall in most parts of divided Kashmir over the weekend added to the miseries of people rendered homeless by the killer quake on October 8. On Sunday, six Pakistani army personnel engaged in relief operations were killed in a helicopter crash reportedly due to bad weather. Incessant rains hampered the relief and rescue operations and threaten more casualties among the homeless in Kashmir. Nine days after the quake hundreds of thousands of people are without any shelter. Facing a severe shortage, Pakistan is asking other countries to donate tents. It has even lifted an import ban on tents from India. The government in Indian administered Kashmir says it has managed to distribute around 7000 tents, although it needs more than 40,000. The government in Indian Kashmir today started distributing cash relief among the quake victims to help people find housing before the harsh winter. As winter snowfalls approach and the temperatures drop, time is already running out for those left homeless by the earthquake. For Free Speech Radio News I'm Shahnawaz Khan from Srinagar, Kashmir.
WILMA
Tropical Storm Wilma is predicted to develop into a hurricane in the coming days. The storm is expected to make landfall along the Gulf of Mexico by Friday. Wilma is the 21st major storm to develop this hurricane season. This year has tied with 1933 as the busiest storm season on record.
NATURAL DISASTERS IN MEXICO
The Mexican countryside has been hard-hit by natural disasters this year. Floods caused by Hurricane Stan severely damaged crops in the south while a drought has taken its toll on the harvest in the north. In Oaxaca, Vladimir Flores reports.
According to official data, Hurricane Stan's intense rains killed 36 people in Mexico and caused heavy economic losses for 90,000 people in the states of Chiapas, Oaxaca, Puebla, and Veracruz. Federal deputies are asking that the federal government declare the region a disaster zone. Meanwhile, the worst drought in 80 years has affected more than 2.5 million acres of corn, beans, and oats in the northern states of Zacatecas and Durango. Forty percent of Mexico's beans are produced in Zacatecas. This year's drought has reduced the bean output of Zacatecas by half. The government of Durango estimates that local farmers have lost 90% of total bean production. Corn and beans are the primary foods consumed by Mexicans. Vladimir Flores, Free Speech Radio News, Oaxaca.
JAIL FIRE
Human rights representatives and government officials have opened an investigation into what caused this weekend's fire in a Buenos Aires prison. Marie Trigona reports from Buenos Aires.
At least 32 prisoners died from asphyxiation during a fire in the Magdalena State penitentiary in the Buenos Aires province over the weekend. According to the provincial government's official version the fire broke out during a fight between prison inmates that escalated into a jail riot late Saturday night. The ward easily caught on fire with highly flammable mattresses and blankets, producing toxic carbon-monoxide fumes. Juan Manuel Casolati, member of the judicial ministry reported that the fire went out on it's own and that firefighters never entered the ward. He said that the fire-hoses didn't have water and that fire extinguishers didn't work. Prisoners from the neighboring ward rescued the survivors and dragged out all the bodies they could find. Family members reported that they saw bodies disposed of like trash. They accused prison guards of gross neglect, as prisoners were trapped with no way to escape the toxic smoke. The Justice Minister admitted that the prison ward was over populated with over 1040 cellmates housed in the ward, designed for only 800 inmates. Just days before the deaths, lawyers from the National Commission against Torture visited 10 inmates staging a hunger strike to demand humane conditions inside the Magdalena State Penitentiary ward. For Free Speech Radio News I'm Marie Trigona in Buenos Aires.
ISRAEL SUSPENDS CONTACT WITH PA
Violence has escalated in the West Bank on the eve of meeting between Palestinian President Madmoud Abbas and President George Bush. Manar Jibreen reports.
Israeli Defense Minister Shaul Mofaz decided to resume military incursions and to impose restrictions on the movement of Palestinians in the West Bank after three Israeli settlers were killed during a drive-by shooting on Sunday. The shooting occurred near the West Bank cities of Bethlehem and Nablus. Al-Aqsa Martyr Brigades, the armed wing of the Fatah ruling party, claimed responsibility for the attacks. On Monday morning, Israeli army troops arrested 18 Palestinians wanted in connection with the shooting. Israel decided to suspend all communications with the Palestinian Authority, including a planned meeting between Palestinian President Mahmoud Abbas and Israeli Prime Minister Ariel Sharon that was scheduled for early November. President Abbas is expected to meet with US president George Bush on Thursday. For FSRN I'm Manar Jibreen.
Features
Iraqis Head to the Polls in Country's Referendum (1:37)
Iraqis took to the polls this weekend amid relative calm, as residents voted on the country's draft constitution. Vote counting continues, and early results indicate Shiite-dominated areas backing the charter, while Sunni provinces appear to have largely cast votes against it. While the Bush administration has hailed this weekend's turnout, UN Secretary General Koffi Annan says it remains unclear what effect voting will have in Iraq.
(Audio :19))
Iraqi voters indicated a simple "Yes" or "No" vote this weekend to approve or reject the country's draft constitution, which was recently drawn up by the Iraqi parliament. The charter will be ratified if a simple majority of voters vote "Yes", but only if two-thirds of voters in three of Iraq's provinces do not say "No." Results from this weekend's referendum are expected by the end of workweek. Salam Talib spoke with Moeed al Hamdani, an Iraqi journalist living in Baghdad about this weekend's referendum.
Results of Ibero-American Summit (4:06)
The 15th Ibero-American Summit held in Spain over the weekend called for an end to the US blockade against Cuba and for the extradition to Venezuela of Luis Posada Carriles, who is wanted for the bombing of a Cuban airliner. Joseph Mutti has more from Havana.
Congress to Take up Budget Reconciliation This Week (4:03)
Congress is expected to take up its budget reconciliation bill this week, that is poised to cut taxes by 70 billion dollars, while cutting tens of billions of dollars more in programs for the poor. Mitch Jeserich reports from Washington DC.
New Orleans Residents Evicted (2:42)
As Hurricane Katrina flood waters have receded and the beginnings of cleanup underway in New Orleans, differing visions on how to rebuild are already coming into conflict as public housing residents face immediate eviction – with no alternative housing offered. Jenka Soderberg reports from New Orleans.
Millions More Movement in Washington (2:14)
During his key note address at the Millions More Movement this Saturday, Nation of Islam leader Louis Farrakhan called on the black elite to devote their privilege and talents to building a movement of change in African American communities throughout the United States. Hundreds of thousands gathered to hear Farrakhan and others and speak on issues concerning healthcare, economic disparities, and the response to Hurricane Katrina. Selina Musuta brings us voices from rally.
Native American Recognition and Casinos in Connecticut (3:38)
More than in any other state, federal recognition of Indian tribes is synonymous with Indian gaming in Connecticut, since two of the most successful casinos in the world are run by the state's two federally recognized tribes there. Two more tribal nations in the state – the Schaghticokes (SKAT ih cooks) and the Eastern Pequots (PEE kwats) – were granted federal recognition in the past few years. But state officials, fearing yet more casinos, pulled out all the stops to get the recognition reversed. They succeeded on Columbus Day, October 12. But the leaders of these two tribal nations say they've played by the US government's rules and proven they qualify for federal recognition. They also insist the issue of sovereignty should be separate from the hot-button issue of casinos. At least one of the tribes says it plans to appeal what it calls a politically motivated ruling – and demand a Congressional investigation of the process. Melinda Tuhus reports from New Haven.