Newscast for Friday, February 25, 2011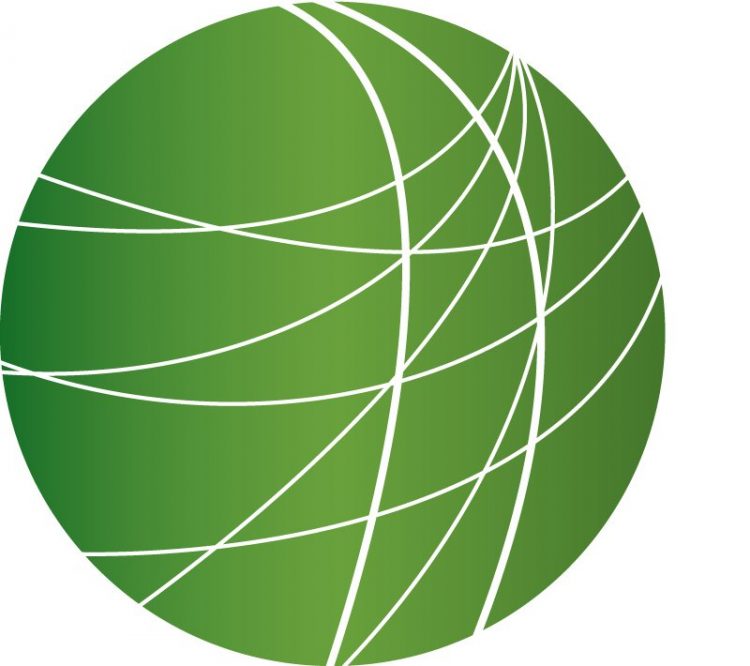 UN Human Rights Commissioner says thousands could be dead in Gaddafi crackdown
Libyan Americans rally in Washington DC and call for international action to help their compatriots
Libyan revolution at odds with US business interests
Wisconsin's  State Assembly passes Governor Walker's controversial anti-union bill
Gulf of Mexico residents express frustration at BP oil spill damage claims process
HEADLINES
Demonstrators keep pressure on in Egypt, Yemen and Bahrain
Tens of thousands of protesters are back in the streets of Egypt today, marking the two-week anniversary of Mubarak's resignation and continuing to apply pressure on the military to move forward with promised reforms.
In Yemen today the capital Sana'a saw the largest protests yet.  As many as 80,000 anti-government demonstrators mourned the recent deaths of two University students and demanded President Ali Abdullah Saleh step down.  Yesterday, the President called on security forces to protect anti-government demonstrators from attacks.  About 17 people have died in protests there in less than two weeks.
And in Bahrain today, tens of thousands gathered in the Capital's Pearl Roundabout.  A violent crackdown there following February 14th protests left at least 7 dead, and opposition groups continue to call for the regime to step down.
Protests continue in Iraqi Kurdistan
To the north, demonstrations are continuing in cities across Iraqi Kurdistan, a week after a revolt began in the city of Sulaymaniyah. An FSRN source on the ground says one protester was killed today and many others injured when security forces opened fired. FSRN's George Lavender has the latest.
Protests gained momentum late last week when militia forces for the ruling Kurdish Democratic Party fired on demonstrators who were calling for increased freedom, jobs and an end to political corruption.
Three people died.  Protests have since spread across Kurdistan, and authorities have responded with increased military force and by arresting large numbers of people. Jamal Muhsin, an activist with the Workers Communist Party of Kurdistan, says that the revolutions in Egypt and Tunisia have inspired many people.
"The people of Sulaymaniyah and the people of Kurdistan wanted to support that revolution. We think that the current revolutionary activity in Egypt and Tunisia affected the people of Kurdistan because it's exactly the same as over there."
Today thousands gathered in Sulaymaniyah's Freedom Square. Those present said demonstrations will continue until their demands are met. George Lavender, FSRN.
Hunger strikers' family killed in Ciudad Juarez
Three members of an activist family in northern Mexico were found dead this morning, more than two weeks after they were abducted by armed men in a rural area across the border from West Texas.  FSRN's Shannon Young has more.

The bodies of María Magdalena Reyes Salazar, her brother Elías Reyes Salazar, and his wife Luisa Ornelas Soto were dumped this morning in an agricultural area near Ciudad Juarez.  The family members were abducted by an armed commando on February 7th and their relatives have been pressuring authorities ever since to find the three kidnapping victims alive.
Members of the Reyes Salazar family began a hunger strike in Ciudad Juarez on February 8th. Part of the family set up a protest camp in Mexico City earlier this week. The home of one of the strikers, mother to two of the victims, was burned down on February 15th. To total of six members of the Reyes Salazar family have been killed since late 2008. Shannon Young, FSRN, Mexico.
Mass bank protests planned for UK and US
The British protest movement UK Uncut has a nationwide day of action planned tomorrow against two major retail banks.  The group blames banks, in part, for widespread government spending cuts to social services and education.  US Uncut also has demonstrations planned against Bank of America in at least 50 cities across the United States.  FSRN's Steven Mather has the latest on the new protest movement.
It started only three months ago as a spontaneous protest in a Vodafone store in central London.  UK Uncut is a direct action campaign that seeks to pressure banks and businesses to pay for the multibillion-dollar bank bailout instead of ordinary people. Tomorrow hundreds of bank branches will be "bailed in," according to co-founder Jonnie Marbles.
"People going into their banks and taking them over and transforming them into different spaces, particular spaces which represent the cuts that are happening."
Marbles says some branches will be turned into school classrooms, some nurseries while others would become arts and culture centers. Tomorrow will be US Uncut's first national day of action. Organizers there will be calling on corporations to pay their fair share of taxes. Steven Mather, FSRN, London.
NASA launches Discovery shuttle for final mission
NASA launched the Space Shuttle Discovery for the last time yesterday afternoon.  The orbiter went on its first mission in 1984, 27 years ago.  In Florida, FSRN reporter Zack Baddorf was at Kennedy Space Center for the launch.
On Discovery's 39th and final voyage into space, the shuttle is heading toward the International Space Station, where it'll deliver a storage module.  The crew of six will also bring with them a robot named R2.  It's the first human-like robot in space AND will become a permanent resident of the International Space Station.  R2 will eventually help astronauts with boring or dangerous tasks.
About 250 crew members have gone into space aboard Discovery, including the first female shuttle commander Eileen Collins, the first African American spacewalker Bernard Harris, Jr., and the oldest person to travel in space, John Glenn. Zack Baddorf, FSRN, Kennedy Space Center, Florida.
FEATURES
UN Human Rights Commissioner says thousands could be dead in Gaddafi crackdown
In Libya, there's growing evidence that Gaddafi's ferocious crackdown has claimed hundreds, possibly thousands of lives.  There are numerous reports of militias loyal to Gaddafi opening fire on people as they left mosques after evening prayer on the way to pro-democracy rallies in the capital Tripoli. Video posted to the internet show bloodied people and loud gun fire as protesters gather in the street. Tripoli's Green Square was the sight of some clashes. Pro-Gaddafi supporters gathered there early in the day, and in what appeared to be a live broadcast on State Television, Gaddafi made another defiant speech:
"I am here among you, among the public in the Green Square!  And here you are the youth of Libya, the children and grandchildren of the battle of Jihad who crushed the Italian invasion! The Italian empire was smashed by your forefathers! We were able to crush any foreign aggression by the people's will, by our armed people!  With this weapon, every Libyan individual and every Libyan tribe will be ours!  So Libya will turn into a burning hell!"
Sound and translation courtesy of Al Jazeera.  As the bloodshed continues in Libya, more government officials are defecting from the Gaddafi regime, including the Libyan delegation to the Arab League, the ambassador to France, the embassy staff in India and the delegation to the UN Human Rights Council. Libyan diplomat Adel Shaltut spoke today, at an emergency meeting convened by the council.
"The young people in my country today, 100 years after the Italian fascist invasion of Libya, today are with their blood writing a new chapter in the history of struggle and resistance. Glory forever to the martyrs, victory to the heroic people of Libya.  Mr President, I wish to emphasize and underscore that we in the Libyan Mission have categorically decided to serve as representatives of the Libyan people and their free will. We only represent the Libyan people. We will serve as their representative in this august body and in other international forums."
Earlier in the meeting, UN Human Rights Commissioner Navi Pillay expressed the international community's growing alarm:
"Although reports are still patchy and hard to verify, one thing is painfully clear: in brazen and continuing breach of international law, the crackdown in Libya of peaceful demonstrations is escalating alarmingly with reported mass killings, arbitrary arrests, detention and torture of protestors. Tanks, helicopters and military aircraft have reportedly been used indiscriminately to attack the protestors. According to some sources, thousands may have been killed or injured."
The UN Human Rights Commissioner called for all international actors to take necessary measures now to stop the bloodshed. The UN Security Council also convened today, but is yet to announce any concrete measures.  However, the US is moving forward with sanctions, according to Whitehouse spokesperson Jay Carney, who spoke to reporters today.  US officials say they are also reviewing other options. At a State Department press briefing Thursday, spokesperson P J Crowley was asked if a military option was being considered:
"We've had meetings constantly on this since last week when the events began to unfold in Libya. The military has been a full participant in these discussions. We are consulting broadly about steps that we can take. I'm not going to prejudge decisions that have yet to be made. But there's a lot action going on across the government. We have a full – a wide range of tools – financial sanctions, multilateral actions – and we are considering all of them. The military is fully involved in these discussions and doing its own thinking about options that can be presented to the President."
Libyan Americans rally in Washington DC and call for international action to help their compatriots
Libyan Americans are expressing support for their compatriots with events and rallies here in the US.  Today, members or the Washington-area Libyan-American community and Libyan diplomats raised a pre-Gaddafi era flag at the residence of the Libyan ambassador in Washington, D.C. They also held a prayer vigil for victims of Gaddafi's crackdown. Ashraf Tulty is organizing these events in Washington and he's in continual contact with friends and relatives on the ground in Libya.
Libyan revolution at odds with US business interests
The United States and other Western nations, including Britain, have very significant business ties to Libya. When diplomatic relations with Libya resumed in 2004, U.S. companies were among those who rushed to stake their claim. Several companies lobbied to ensure their access to Libya's considerable oil reserves. Michael Lawson has more.
Wisconsin's  State Assembly passes Governor Walker's controversial anti-union bill
Early this morning, the Wisconsin Assembly passed the anti-union budget bill that has drawn tens of thousands of protesters to the State Capitol over the past two weeks. Democrats allege the vote was illegal. Molly Stentz from WORT FM in Madison has the story.
Gulf of Mexico residents express frustration at BP oil spill damage claims process
Residents who live in Gulf Coast states continue to voice their frustrations with the BP oil disaster claims process. In Louisiana's St. Bernard Parish, of around 4,000 fisher folk who applied for the funds, half were denied. Community workers also report that people with the same documentation will obtain different results.