April 16, 2012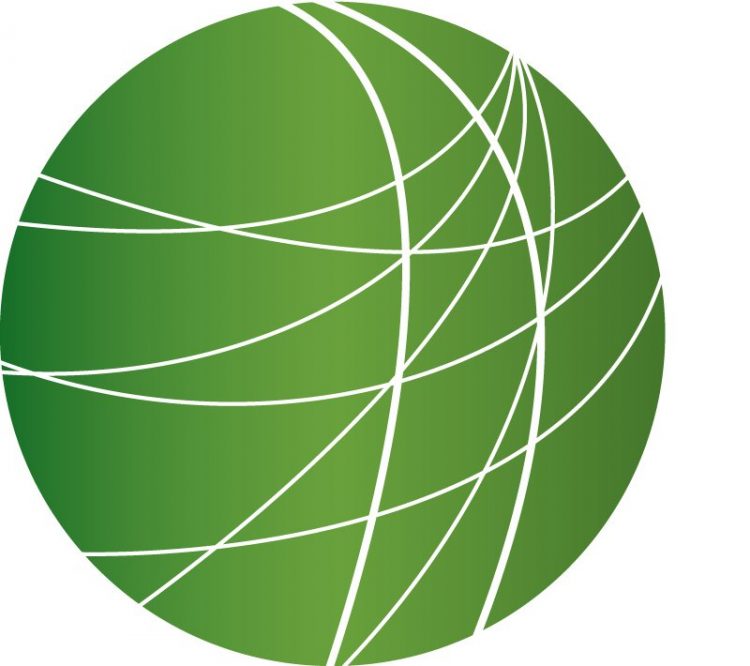 On anniversary of shooting massacres, families call for legislation to prevent gun violence
Dialogue restarts on Iran's nuclear program
Despite labor violations and killings, Colombia and US move forward with trade deal
Latin American leaders call for re-evaluation of US-led drug war
HEADLINES
Coordinated attacks rock Afghanistan; Karzai says blame largely NATOs
Afghan President Hamid Karzai said today that the bulk of the blame for a spate of attacks across the country belongs largely to NATO intelligence failures. The coordinated attacks that took place in Kabul and in three provinces began mid-day on Sunday and continued until early today. Four civilians and 11 Afghan security forces died, three dozen militants were killed. The Taliban claimed responsibility, but the nation's Interior Minister Bismillah Mohammadi said that suspects detained during the seige claimed to be affiliated with the Haqqani Network. The Haqqanis operate primarily along the border between Afghanistan and Pakistan. 
Hundreds escape Pakistan jail
On the Pakistan side of the border just hours before the Afghan attacks began, nearly 400 inmates escaped from a jail in the northwest. Some were known to be Taliban affiliates. One high profile escapee, Adnan Rasheed, was on death row for his role in a 2003 assassination attempt on Pakistan's former ruler General Pervez Musharraf.

West Bengal authorities arrest professor for emailing political cartoon
In India, the beating and arrest of a professor for forwarding an email containing a political cartoon has caused nationwide furor about freedom of expression and censorship. Prabhakar Mani Tewari explains.
The cartoon in question poked fun of West Bengal state's political leader, Ms. Mamata Banerjee. Ambikesh Mahapatra emailed the cartoon to friends, from there it was posted to Facebook. Protests against the arrest of the Jadavpur University professor are gaining countrywide momentum. Questions are being raised as to whether the government is policing social networking sites to target those who voice dissent. A Government spokesperson responded today by ruling out a mechanism to monitor social media, saying freedom of the press is non-negotiable. Professor Mahapatra is free on bail, but faces three charges including defamation and sending offensive messages. A group of scientists sent a letter to Prime Minister Manmohan Singh today, seeking his immediate intervention. And West Bengal officials say they will ask US-based Facebook to delete what they call malicious web content. Prabhakar Mani Tewari, FSRN, Kolkata.

NY youth walk from NYC to Albany to highlight state Dream Act
The New York State Youth Leadership Council is literally "stepping it up" in their demands for passage of the New York Dream Act. From Albany, FSRN's Cory Fischer-Hoffman reports.
Today, fifteen undocumented youth and allies arrived IN Albany, New York, completing a 150- mile walk that departed from New York City one week ago. The walkers are calling for passage of the new york dream act, legislation that would give undocumented youth access to the state's financial aid for college education. One of the march organizers, Anayely Gomez addressed a group of supporters at a community dinner during their stopover in Catskill, NY.
"Everybody in every community needs to support all the undocumented youth because they are brilliant, they're smart. That's why we are here. We are here walking 150 miles to spread this awareness to every community out there, and we are willing to do whatever it takes to get this bill passed."
According to Luis Abeda, another walker, "Without access to scholarships and financial aid, college is out of reach for many undocumented youth." Similar state versions of the DREAM act have passed in Texas, New Mexico, and California. The bill currently sits in the Rules Committee but the walkers are optimistic for passage this June. Cory Fischer-Hoffman, FSRN, Albany.
Pennsylvania bill aims to curb student sexual abuse by educators
According to a child advocacy group, nearly 1 in 10 students nationwide will be sexually assaulted by an educator before the end of his or her school career. That was the focus of a congressional field hearing in Philadelphia today. FSRN's Matthew Petrillo was there.
Terri Miller is President of the Stop Educator Sexual Abuse, Misconduct and Exploitation Coalition. She says school administrators are allowing teachers who have allegations of sexual misconduct to quietly resign and move to other school districts.
"Children are being hurt, and we had testimony today to prove that children are being harmed, that families are suffering and children are dying at the hands of educators."
Miller says it's due to a loophole in a confidentiality agreement within many teachers' contracts. But lawmakers are hoping to end it. Last December, Pennsylvania Republican Representative Michael Fitzpatrick introduced the Jeremy Bell Act, which was named after a student murdered by his principal after allegations of sexual misconduct. The act would penalize administrators who knowingly transfer sexual offenders, require background checks and tighten reporting standards. A sister bill, the SESAME Act, would force schools to report sexually offending teachers to the department of education. Pennsylvania lawmakers will take up the issue next month. Matthew Petrillo, FSRN, Philadelphia.

Dozens await deportation in Israel after fly-tilla arrival at Ben Gurion
Israeli officials have denied dozens of detained activists access to legal counsel while they await deportation. They were arrested yesterday after arriving at Israel's Ben Gurion airport en route to the West Bank. Hundreds of others  who tried to participate in a fly-tilla, an action officially known as Welcome to Palestine, were stranded in European airports when airlines refused to allow them to board. At least 100 in Brussels, 50 in Istanbul, dozens in Geneva, and more yet in France.
FEATURES
On anniversary of shooting massacres, families call for legislation to prevent gun violence
Today is the anniversary of the massacre at Virginia Tech. Later this week, survivors will also mark the shooting massacre at Columbine High School. Family members, students and advocates for the prevention of gun violence are holding events in Washington, D.C. and across the country to honor the shooting victims, and push for legislation to prevent similar tragedies in the future. They're facing a powerful pro-gun lobby and supporters of laws to allow concealed weapons on all college campuses. FSRN's Alice Ollstein has more.
Dialogue restarts on Iran's nuclear program
A block of six world powers including the United States has restarted dialogue with Iran over its nuclear program. The breakthrough occurred over the weekend at a meeting in Istanbul in which both sides announced progress and agreed to meet again next month in Baghdad. This comes as the United States and European Union's economic sanctions are set to increase on the Islamic Republic. FSRN's Jacob Resneck explains.
Despite labor violations and killings, Colombia and US move forward with trade deal
Despite ongoing killings of labor leaders and human rights violations in Colombia, the United States will move forward with the Free Trade Agreement signed last year and set to take effect next month.
President Barack Obama spoke at the Summit of the Americas meeting in Cartagena, Colombia, on Sunday. He stood next to Colombian President Juan Miguel Santos to announce the deal, saying that the country had made "significant progress" in the area of labor rights, though more work needs to be done.
"As I said before this agreement is a win for both our countries. It's a win for the United States by increasing our exports by more than $1 billion, supporting thousands of US jobs and helping to achieving my goal of doubling US exports. It's a win for Colombia by giving you even greater access to the largest market for your exports, the United States of America. And I'd add this is agreement is a win for our workers and the environment because of the strong protections that it has for both, commitments that we are going to fulfill."
But labor violations, including killings, have continued in Colombia. According to the International Trade Union Confederation, 49 labor leaders were killed in 2010 and "serious and constant violations of fundamental rights persist."
Rodolfo Vecino is President of Colombia's largest labor union, the Union Sindical Obrera. He spoke to FSRN about the situation for workers:
"Colombia has the unfortunate reputation of being the world's most dangerous country for unionists.  The right to association, which is a true manifestation of democracy, today continues to be vulnerable and there really exists no possibility of development for union organizations.  The statistics say it all: today, only four to five percent of the working population, which is around 22 million workers, have had the opportunity to unionize.  In the last two decades, nearly 3,200 union and social leaders have been assassinated."
The small percentage of unionized workers and the rate of violence has prompted human rights and international groups to call for immediate investigation into the killings. Moving forward, Berenice Celeyta, Director of the Association for Social Investigation, said workers would be watching the see if the commitments outlined by President Obama would, in fact, be fulfilled.
"The implementation of the FTA will have to be monitored because the US will be responsible as well, not only for the violation of civil and political rights but also economic, social, cultural, and environmental rights.  Why? Because the FTA does not respond to the needs of communities.  It responds to the needs of a system and to those who control that system.  For example, the entrance of multinationals into the country to exploit gold, water, public services. They have penetrated all areas of the social sector and are openly violating rights."
The Free Trade Agreement is scheduled to go into effect on May 15.
Latin American leaders call for re-evaluation of US-led drug war
While drug policy was not officially on the agenda of this past weekend's Summit, Latin American leaders did push for a debate on the topic of legalization. Leading the debate were Presidents from Guatemala, Mexico and Colombia. The US and Canada, though, remained steadfastly against legalization. The issue was featured at the parallel People's Summit as well, where organizers demanded that heads of state reconsider the War on Drugs model. From Cartagena, FSRN's Lili Eskinazi reports.
Christians in Gaza see signs of progress after violence
Eastern Orthodox Christians in the Occupied Territories celebrated Easter yesterday. Some in Gaza applied for permits to travel to Bethlehem, while others marked the holiday closer to home. Religious intolerance has been at the center of some violence in Gaza in years past, but some Christians and Muslims embrace their diversity. And as FSRN's Rami Almeghari reports, members of both religions face restrictions living under an occupation.