Newscast for Monday, August 26, 2013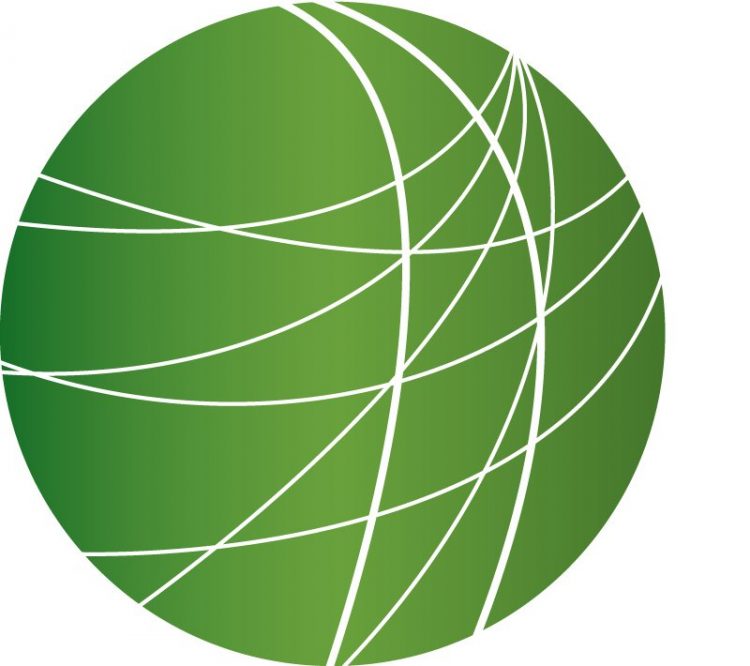 Peace groups call for non-violent action in Syria as UN team reaches site of alleged chemical weapons attack
Three Palestinians killed, more wounded after Israeli forces open fire on West Bank protesters
March on Washington anniversary highlights civil rights fights of today: voter suppression, immigration reform, gun violence
As March on Washington marks 50 years, youth call for equality and justice in ongoing struggle
HEADLINES
Huge California wildfire threatens thousands of buildings, San Francisco watershed, sequoias
A wildfire in Yosemite National Park in northern California continues to burn out of control, threatening nearby homes and a reservoir that provides most of San Francisco's drinking water. But fire officials say they're making progress. Cameron Jones reports.
A large wildfire continues to rage near Yosemite National Park in northern California. Fire officials say  they made progress overnight against the rim fire that's so far burned 234 square miles,  an area five times the size of the city of San Francisco. Stanislaus National Forest spokesperson Jerry Snyder said containment of the fire was at 15 percent this morning, up from seven percent the night before.
The fire threatens several towns near Yosemite as well as ancient giant sequoias. It also threatens the Hetch Hetchy reservoir, the source of almost all of San Francisco's drinking water. Governor Jerry Brown has declared a state of emergency for the city.
The U.S. Forest service says about 4500 structures are threatened. So far, about two dozen structures have been destroyed, but it's unclear whether they are homes or outbuildings. The fire has closed some parts of Yosemite back country and a main highway leading to the park, however the iconic Yosemite Valley, visited by millions every year, remains open. Cameron Jones, FSRN, Berkeley.
Filipinos protest corruption as audit reveals hundreds of millions of misspent dollars
Despite dreary weather in Manila today, tens of thousands of Filipinos marched to Rizal Park while  smaller rallies were held across the country on National Heroes Day. But rather than honoring heroes, they expressed  their outrage about hundreds of millions of public fund dollars spent on pork-barrel projects. Madonna Virola has more.
Dubbed the Million People March to Luneta, the social-media initiated protest was sparked by the results of a state audit that found some lawmakers had diverted $226 million to ghost projects and kickbacks from 2007 to 2009. The taxpayer's money was funneled through the Priority Development Assistance Fund (PDAF) to bogus non-government organizations with fake beneficiaries and forged official signatures.
Yesterday's protest is so far the biggest aimed at President Benigno Aquino's now three year old administration. There was no organizer, but people came dressed in white, some wearing pig masks and programs were held spontaneously.
On Friday, Aquino, whose center piece program is a clean government, ordered stricter guidelines on the fund, but this did not stop the march. Now, supporters hope to collect a million signatures on a petition calling for the fund's elimination and demanding a full investigation. Madonna Virola, FSRN, Calapan City, Philippines.

More NSA spying on EU, UN and other international allies; not limited to anti-terrorism efforts
The German weekly Der Spiegel has released more details of US spying activities gleaned from documents made public by former intelligence contractor Edward Snowden. The classified information reveals that the National Security Agency, or NSA, bugged European Union embassies in New York and Washington, D.C. and hacked into their computer systems.  Breaking at  least three international agreements that ban spying at the United Nations, the NSA also broke  into the UN's internal video meeting network and stationed undercover agent there cloaked as diplomats. And operatives are also   disguised as diplomats in 80 embassies and consulates worldwide. Contrary to recent remarks by President Obama that U.S. spying is solely intended to combat terrorism, Der Speigel reports that intelligence agents are targeting information related to economic stability,  trade policy,  energy security and food products.
Freight train regularly ridden by Central American migrants derails; at least 6 dead
At least six Central American migrants are dead and dozens more are injured after a freight train known as "The Beast" derailed in southern Mexico. Shannon Young reports.
Mexican immigration authorities confirmed the deaths of six Honduran migrants and the hospitalization of another 15 after the latest rail accident involving the freight train system used by undocumented migrants. Five of those hospitalized are reportedly in critical condition.
The freight train was carrying an estimated 250 migrants when eight of its twelve cars derailed Sunday near Huimanguillo in the southern state of Tabasco. Some of the dead were unable to jump to safety because they had tied themselves to the cars, a common practice weary migrants use to prevent falls if they involuntarily doze off on the journey.
Recovery efforts continue today as workers lift the overturned cars back onto the tracks… and search for bodies that might be trapped underneath. Shannon Young, FSRN, Oaxaca.
Justice Department sues to stop thousands of Louisiana school vouchers
And the Department of Justice has asked a court to stop education officials in Louisiana from issuing school vouchers to students in districts still under a federal desegregation order.  The lawsuit claims that moving students from under-performing public schools to private schools disrupts the racial demographics that desegregation laws seek to achieve. More than 90 percent of the students who got vouchers last year were minorities. The state is set to issue 13,000 vouchers this year.
FEATURES
Peace groups call for non-violent action in Syria as UN team reaches site of alleged chemical weapons attack
Today in Syria, a UN weapons inspection team began taking samples and testimony from victims of last week's alleged chemical weapons attack just outside Damascus. Earlier in the day, the team had to turn back from the site after coming under sniper fire.
Speaking today from Seoul, South Korea, UN Secretary General Ban Ki Moon called for the investigation to move forward.
"The whole world should be concerned about any threat or use of chemical weapons. And that is why the world is watching Syria."
The attack, which killed hundreds and injured thousands, has prompted some Western leaders to call for military action, though Russia, an ally of Syria's Bashar al Assad, has said intervention without Security Council approval would violate international law.
Some groups warn that a foreign military response would only make the situation worse and instead are calling for nonviolent action to resolve the crisis.
For more, we're joined by Kate Gould, legislative associate for Middle East policy at the Friends Committee on National Legislation, a non partisan Quaker lobbyist group, based in Washington DC.
Three Palestinians killed, more wounded after Israeli forces open fire on West Bank protesters
Three Palestinians were killed and more than a dozen injured today after Israeli forces opened fire on protesters in the West Bank. The violence comes as Palestinian leaders were engaged in US-led peace talks and Israeli officials continued illegal demolition of Palestinian homes and announced plans to expand settlements. FSRN's Ghassan Bannoura has more.
March on Washington anniversary highlights civil rights fights of today: voter suppression, immigration reform, gun violence
Tens of thousands of people gathered in DC this weekend to commemorate the 50th Anniversary of the 1963 March on Washington for Jobs and Freedom. The crowd gathered in front of the Lincoln Memorial to hear speeches from politicians, union heads, civil rights advocates, religious leaders and young, grassroots activists who reflected on the legacy of Dr. Martin Luther King, Jr. and the victories of the civil rights movement. They also called for continued struggle against modern day voter suppression, racial profiling and economic inequality.  FSRN's Alice Ollstein was at the rally and march and brings us this report.
As March on Washington marks 50 years, youth call for equality and justice in ongoing struggle
At the national program commemorating the 50th anniversary of the March on Washington, Representative John Lewis, the youngest speaker at the original March on Washington in 1963, put out a call to action for youth to stand up for voting rights, immigration reform and equality.
"Back in 1963 we didn't have a cellular telephone, iPad, iPod, but we used what we had to bring about a non-violent revolution. And I said to all of the young people, you must get out there and push and pull and make America what America should be for all of us."
The crowds in Washington Saturday were filled with many youth activists. FSRN's Noelle Galos spoke to some of them about what the gathering meant to them and their dreams for the future.
Those are the voices of Howard University students, Chelsi Davis, Charissa More, Debra Samuel, Ashley Washington, and Asia Quick; Loyala University student Thed Tann; Amuche Nwafor, senior at Northwestern High School in Hyattsville, MD; Mackenzie Williams, student at Hayfield Secondary School in Alexandria, VA; Tyla Goodridge, Teen President of the Greater New Haven Youth Council; and Avery Steck, a DC-area high school student.