Florida activists push back against "stand your ground" gun law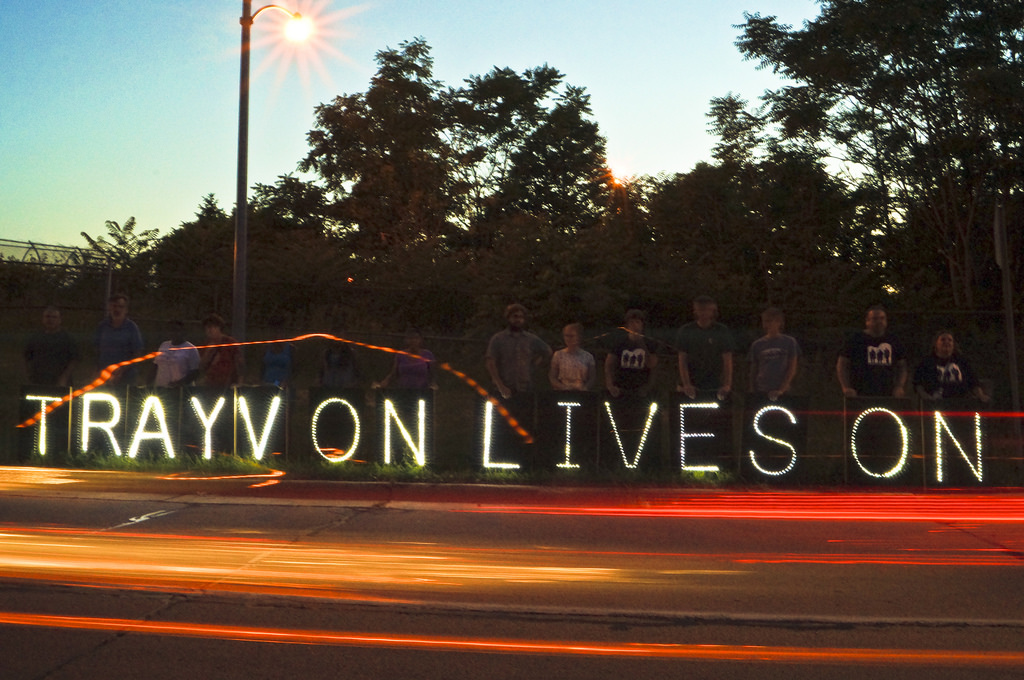 Activists in Florida have been pushing back against the state's "stand your ground" law as lawmakers in other states – like Ohio and Georgia – contemplate implementing or expanding upon the measure. Florida's "stand your ground" law has garnered national attention due to two high profile cases in which men accused of murdering unarmed Black teenagers were able to avoid convictions after using the statue as a legal defense argument.
Earlier this week, opponents of "stand your ground" rallied at Florida's state capitol in Tallahassee to oppose bills that would allow teachers to carry concealed handguns into their classrooms and prohibit the punishment of children who simulate gun play at school. For more on the story, FSRN's Sean Kinane spoke with Jabari Mickles of Dream Defenders, a group comprised mostly of youth of color which formed shortly after George Zimmerman was found not guilty of murdering Trayvon Martin.
(Photo credit: Flickr user Light Brigading. Licensed under Creative Commons.)