Police accountability in Ferguson complicated by lack of transparency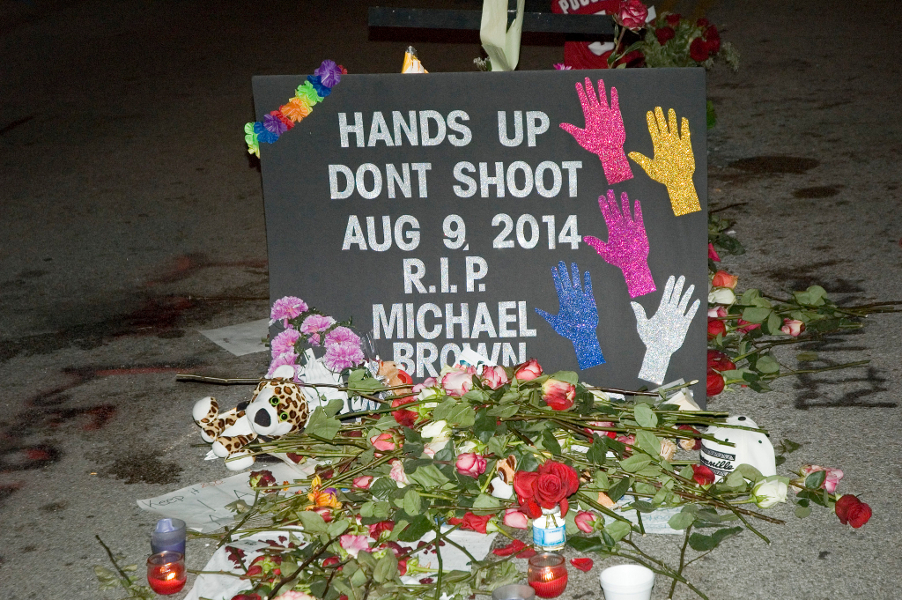 Protests after the fatal shooting of 18-year-old Michael Brown by Ferguson police officer, Darren Wilson – head into a third week in Missouri.
Among other demands, the protesters are calling for full disclosure of information related to the shooting. Tony Rothert, Legal Director of the ACLU of Missouri, says that legal action has been necessary to force the release of what should be public  information.
Rothert: "Missouri has some great public records laws that are ignored sometimes and are being ignored here by police officials who have been keeping secret information about the shooting that should be made public."
Hear the full-length Q&A with Rothert on legal actions taken by the ACLU of Missouri
A grand jury convened Wednesday to examine evidence in the shooting case. The process is expected to take several weeks. Meanwhile, Officer Wilson remains free.
The only arrests made in connection to the unrest so far have been the more than 150 arrests of protesters, journalists and legal observers in the streets of Ferguson.  Police data released to the Washington Post shows the overwhelming majority were for "refusal to disperse."
Max Suchan, a legal observer with the National Lawyers Guild, was arrested and released this week. He says police on the streets during the protests don't wear visible identification, which complicates the documentation process.
Suchan: "So we sort of have a hodgepodge of different agencies and even when we were arrested, we had zip ties and two different handcuffs on us between when we were arrested and when we were actually brought to the county jail in Clayton because of the different jurisdictions, the handcuffs belonged to different police forces and had to be returned. So it's very different in terms of holding people accountable for what they're doing on the streets. It's very difficult to identify the agency that each police officer is involved with and they're not responsive to our questioning of who they are and what force they're with."
On Thursday, Missouri Governor Jay Nixon ordered National Guard forces to begin a gradual withdrawal from Ferguson, citing improvement in the on-the-ground situation. However, a state-of-emergency remains in effect for the area.
---
Photo: A memorial on the spot where Michael Brown was shot dead. Credit: Flickr user Peoplesworld. Used under Creative Commons license.