Justice Department report finds evidence of racial bias in Ferguson policing and court system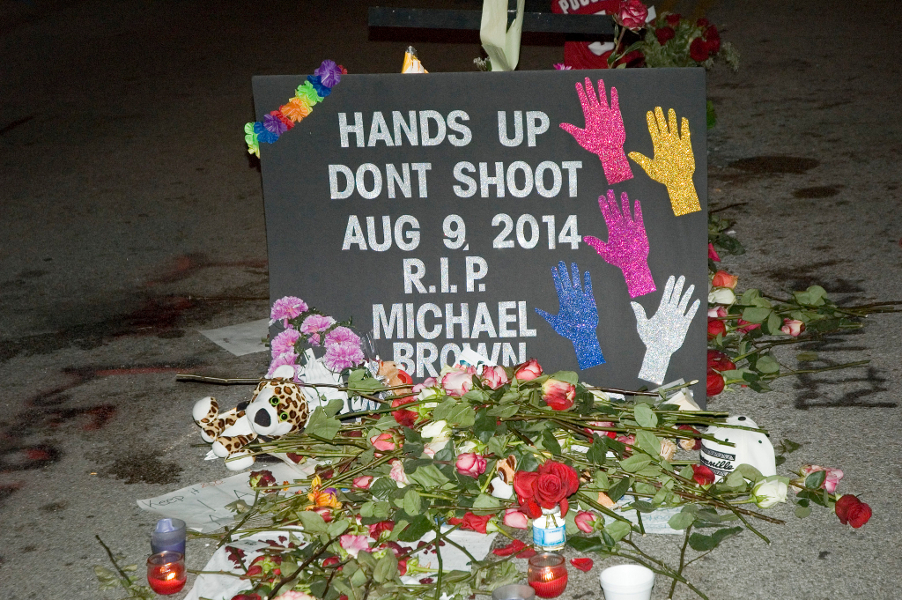 The U.S. Justice Department released its long-awaited findings on allegations of abuse and racial bias within the Ferguson, Missouri police department and municipal court system. Nell Abram has more.
The 105-page document details a widespread pattern of unconstitutional police practices meted out with intentional racial bias. Attorney General Eric Holder summarized the findings in a Wednesday press conference:
"This investigation found a community that was deeply polarized; a community where deep distrust and hostility often characterized interactions between police and area residents. A community where local authorities consistently approached law enforcement not as a means for protecting public safety, but as a way to generate revenue. A community where both policing and municipal court practices were found to disproportionately harm African American residents. A community where this harm frequently appears to stem, at least in part, from racial bias – both implicit and explicit. And a community where all of these conditions, unlawful practices, and constitutional violations have not only severely undermined the public trust, eroded police legitimacy, and made local residents less safe – but created an intensely charged atmosphere where people feel under assault and under siege by those charged to serve and protect them."
Among the data detailed in the report: African American residents were twice as likely as whites to be searched during routine traffic stops, but were 26 percent less likely to carry contraband. Between 2012 and 2014, all individuals who received five or more citations were black, and 85 percent of the total charges filed by the Ferguson Police Department were against African Americans, nearly all for "Manner of Walking Along Roadway," and police dogs were deployed exclusively against black people. Further, the justice department report provides incontrovertible insight into a pervasive culture of racism not only in the Ferguson police department, but also across the municipal court system and among local public officials.
Despite the findings, in a second report the DOJ announced that former-Ferguson police officer Darren Wilson will not face federal civil rights charges for killing Michael Brown in August of last year. "Michael Brown's death, though a tragedy, did not involve prosecutable conduct on the part of Officer Wilson," said Holder.
Brown's family, however, does plan to take legal action in the form of a wrongful-death lawsuit against Darren Wilson. At a press conference broadcast by St. Louis television station KSDK, one of the lawyers representing Browns' family, Attorney Anthony Grey, said that the burden of proof for federal or state charges is far different those in a civil case, adding that the family disagrees with the DOJ's decision not to pursue charges.
"We have always felt from the very beginning that Officer Darren Wilson did not have to shoot and kill Mike Brown Jr. in broad daylight in the manner that he did," said Grey. He argued that Wilson "had other options available to him and that he chose deadly force as his option and we plan to demonstrate in a court of law to reasonable people that the choice to use deadly force was unreasonable and unnecessary under those circumstances."
Ferguson Mayor James Knowles distanced himself from the allegations of systemic racism, announcing at least one city staffer had already been terminated and at least one recent FPD hire is African American.
Mr. Holder also said that  while the scope of the report was limited to the Ferguson, the concerns therein "are not confined to any one city, state, or geographic region.  They implicate questions about fairness and trust that are national in scope."