Trump sworn in as 45th President of the United States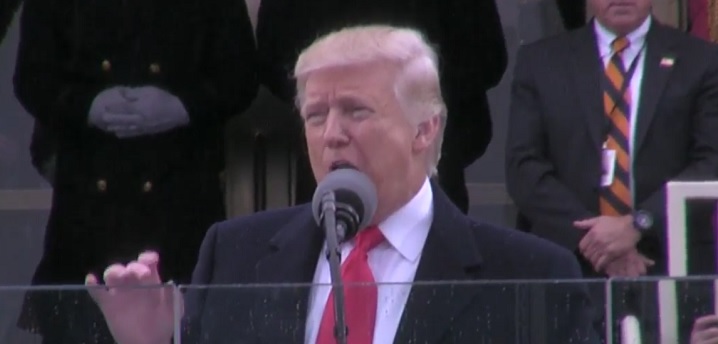 At high noon in the nation's capital, Donald J. Trump took the reins of executive power as the 45th president of the United States of America.
"January 20, 2017 will be remembered as the day the people became the rulers of this nation again. The forgotten men and women of our country will be forgotten no longer," he told the crowd gathered for the ceremony.
After his swearing in, Trump laid out his short term plans in his first speech as president: "We assembled here today are issuing a new decree to be heard in every city, in every foreign capital, and in every hall of power: from this day forward, a new vision will govern our land; from this day forward, it's going to be only America first. America first."
In attendance were former presidents and their spouses, former campaign rival Hillary Clinton, members of Congress and top federal officials. Dozens of congressional Democrats opted to boycott the ceremony.
Protests against the new administration started early with thousands of demonstrators packing the streets of New York City and Washington DC. Hundreds of marches across the country and the world are scheduled for Saturday.