FSRN Weekly Edition – August 8, 2014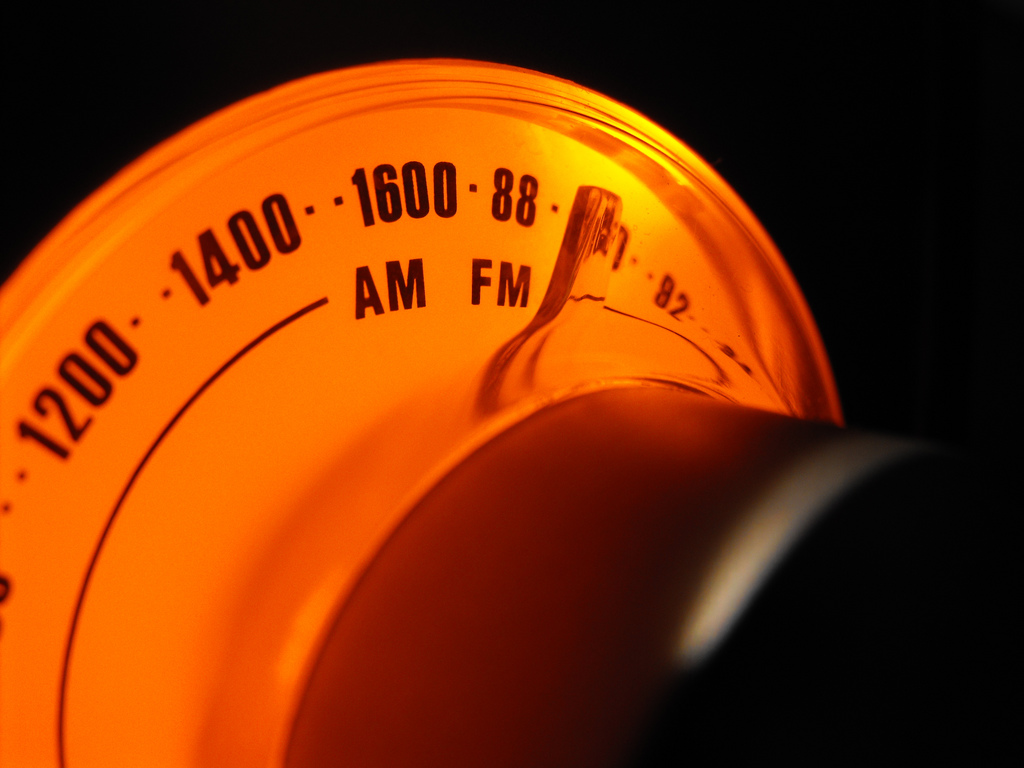 US forces conduct airstrikes and aid drops in northern Iraq
Fighting resumes in Gaza after 72-hour ceasefire ends
Istanbul neighborhood known for anti-government unrest slated for demolition
Immigration policy impasse pits legislative power against executive authority
EPA holds Gulf Coast hearing on air pollution at oil refineries
download

US forces conduct airstrikes and aid drops in northern Iraq

US forces have begun carrying out airstrikes against Islamic State militants operating in northern Iraq. The militant group – also known as ISIS or ISIL – has captured new territory over the past week, including towns dominated by religious minorities like Christians and Yazidis. Many civilians from these groups fled into the area's mountains in the scorching August heat.
President Barack Obama announced US military intervention on Thursday night.
Barack Obama: "Today I authorized two operations in Iraq — targeted airstrikes to protect our American personnel, and a humanitarian effort to help save thousands of Iraqi civilians who are trapped on a mountain without food and water and facing almost certain death."
Obama explicitly stated that American combat troops would not be returning to fight in Iraq. The US air support comes after militants gained ground in fighting against Iraqi Kurdistan's well-trained and armed Peshmerga forces and neared the semi-autonomous region's capital, Erbil.
The US has a military personnel and diplomats based in Erbil and the Kurdish region has already absorbed an estimated 320 thousand internally displaced people since the ISIL offensive began in June. Hermione Gee is FSRN's reporter in Erbil.
Hermione Gee: "Obviously at the very beginning of this conflict we saw a huge number of people fleeing into the Kurdistan region – from Mosul in particular – because they were scared about ongoing fighting. And that was about 320 thousand or so. Since then, there've been internally displaced people from other cities in Iraq. But, in the last couple of weeks, many Christians have come into the Kurdistan region. And now, in the last few days, we're seeing the Yazidi minority coming into the Kurdistan region because they've been driven out of their homes.
So we're just seeing a huge displacement of people and just a huge displacement and destruction of very, very old communities. So, as well as it being a humanitarian crisis – a humanitarian disaster – and a terrible situation for the people and the families involved, we're seeing these very old communities being destroyed and that is reshaping a lot of the demographics of northern Iraq and in a very… not in a good way seeing these communities uprooted and perhaps destroyed."
In addition to seizing key towns dominated by religious minorities, in the past week Islamic State militants have also captured another oil field as well as the Mosul Dam, a strategic piece of infrastructure which generates electricity and controls downstream levels of the Tigris River.
Fighting resumes in Gaza after 72-hour ceasefire ends; discourse in Israel increasingly ultra-national

Fighting resumed in the Gaza Strip early Friday after negotiators were unable to extend a 72-hour truce between Israel and Hamas. The Israeli military launched airstrikes on both Rahaf and Jabaliya, and armed-militants fired cross-border rockets into Israel. A ten-year old Palestinian boy was killed when Israeli military forces attacked a mosque in northern Gaza Strip. Two Israeli's were injured by mortar, one soldier and one civilian. From Gaza, FSRN's Rami Almeghari explains what was on the table during the Cairo talks.
(more…)
Support for the military offensive in Gaza is high within Israel. To get a sense of the national debate there, I spoke with Dimona-based independent journalist and film maker, David Sheen. His work has appeared in The Nation, the Israeli daily Ha'aretz, on Mondoweiss and the Electronic Intifada. David, negotiators and mediators held discussions for three-days in Cairo, yet were unable to even extend the temporary truce while they continue to seek more lasting agreements. What do you see on the horizon?
(more … )
Independent journalist and award-winning filmmaker David Sheen joined us from his home in Dimona, Israel. You can find him on Twitter — @DavidSheen . If you'd like to hear an extended version of this discussion, please visit our website at FSRN.org
Istanbul neighborhood known for anti-government unrest slated for demolition
Local authorities in Istanbul have announced plans to demolish tens of thousands of homes in a neighborhood that is a hotbed of anti-government unrest. Authorities say the structures are unsafe. The area is home to many Alevis, a progressive Islamic sect whose followers traditionally support liberal and secular politics.
In a year of anti-government unrest in Turkey, all those killed by security forces were Alevis. That has contributed to a widening social divide between Alevis and orthodox Muslims, including many supporters of Turkey's Islamist-rooted ruling party. And as Dorian Jones reports, with the Prime Minister running in presidential elections this weekend, sectarian tensions are rising and threatening to reopen historical wounds.
Immigration policy impasse pits legislative power against executive authority
Congressional gridlock over the border crisis and immigration reform is leading up to a
showdown between Congress and President Barack Obama. Last week the Senate failed to pass their $2.7 billion version of an emergency spending bill to address the increase of unaccompanied immigrant minors apprehended in South Texas. The House eked out a last-minute nearly $700 million proposal on Friday that is unlikely to become law. President Obama criticized the House's bill as unworkable and said it will force him to act on his own. Ashley Westerman has more from Washington, D.C.
EPA holds Gulf Coast hearing on air pollution at oil refineries
The US Environmental Protection Agency is taking comments from the public on a proposed set of new rules regarding air quality at oil refineries. The agency held a public meeting Tuesday/this week in Galena Park, Texas – located in a massive concentration of Gulf Coast refineries which stretch from Houston to Baton Rouge. The proposed rules – were introduced in May, in the wake of a lawsuit brought by dozens of environmental organizations and communities groups based in areas where oil refineries operate. One of those organizations is the Louisiana Bucket Brigade. For more on what the proposed rules would mean for communities near the refineries, FSRN's Shannon Young spoke with the group's Founding Director, Anne Rolfes.
---
(Photo credit: blumblaum via Flickr  –  Music credit: Van Syla via Jamendo.  Photo and music used under Creative Commons licenses.)